The samurai can be pictured as an individual who leads an afflicted and lonely life, one paved with fear, tragedy, and heartache. Easily describing Manji, an immortal swordsman cursed with immortality, Mugen no Junnin -or Blade of the Immortal- is a story of a man who swiftly longs for redemption for all the pain and wrong he's caused through killing. Although Manji must achieve his task and peace by more deaths, as a samurai, defined as someone "to serve", will the brutalities be a sufficient means for peace within himself and those surrounding him? Moreover, can a samurai ever put down his weapon and armor and still remain a samurai? With that being said, we give you 6 manga like Mugen no Juunin, leaving you to determine that answer for yourselves. Enjoy!
Similar Manga to Mugen no Juunin / Similar Manga to Blade of the Immortal
1. Berserk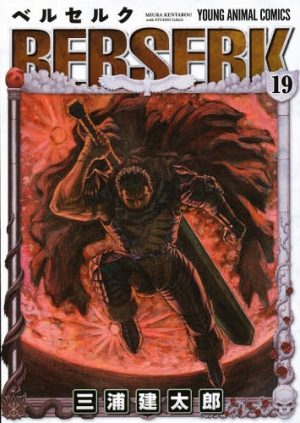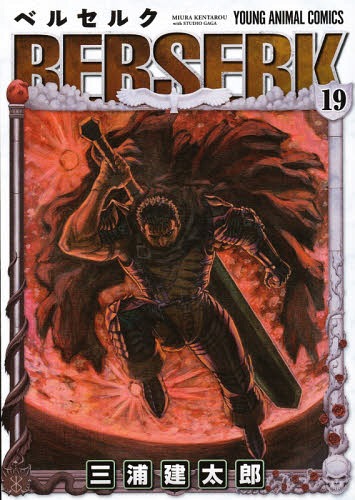 Authors: Miura, Kentarou
Genres: Action, Adventure, Demons, Drama, Fantasy, Horror, Supernatural, Military, Psychological, Seinen
Volumes: 39
Published: August 1989 - Ongoing
Berserk shares the tale of the infamous Guts, a former mercenary who is known to wield a mega black sword large enough to strike down many foes at once. The "Black Swordsman", as he is notoriously called, is out for revenge. After experiencing the most atrocious childhood imaginable, Guts believed he found his sanctuary in a gang called the "Band of the Hawk", but unfortunately, he is mislead and betrayed by its leader and members for their own vices. With a price on his head, Guts is determined to bring down anyone who took part in his recurring, never-ending nightmare.
Berserk and Mugen no Juunin both share a deep and intriguing story of darkness, violence, gore, and mature content. Set in a time when sword fighting was at its peak, both manga display many similarities when it comes to plot, characters, and art style. Furthermore, Manji and Guts demonstrate personality traits very similar to one another, such as a muscular physique and abnormal strength. Although Manji is on a path of redemption and Guts' path leads to revenge, both routes encounter a lot of death and killing.
---
2. Vagabond

Authors: Inoue, Takehikko; Yoshikawa, Eiji
Genres: Action, Adventure, Drama, Historical, Samurai, Seinen
Volumes: 37
Published: March 1999 – May 2015
Vagabond is loosely based on the life of Musashi Miyamoto, a.k.a. Shinmen Takezo, one of Japan's most renowned swordsman and ronin. Vagabond shares Musashi's rise to power and enlightenment during Feudal Japan. Everyone loves a rebel, right? We learn about Shinmen's rough upbringing and how his aggressive reputation produced an immense amount of fear among his community. Searching for a greater purpose, Shinmen and his BFF, Matahachi Honiden, decide to enlist in the Toyotomi Army. The duo thinks they are hot stuff, but barely make it out alive in the Battle of Sekigahara. Promising each other to do great things from that moment forth, Shinmen and Matahachi part ways, only to find Mushashi's path to greatness blocked. With a price on his head and labeled a wanted criminal, Shinmen must embark on another quest to restore his honor and prestige.
Vagabond and Mugen no Juunin are two riveting stories that take place in Feudal Japan, when the lifestyle of the samurai and art of the sword were commonplace. The stature of these great skilled warriors echoed across villages and these manga reflect a lot of what went on during that time period, all the conflicts, developments, and turmoil occurring between its citizens and the overall population. Capturing the complexities of the 16th century, both manga offer similar themes that readers will truly enjoy.
---
3. Kozure Ookami (Lone Wolf & Cub)

Authors: Koike, Kazuo; Kojima, Goseki
Genres: Action, Historical, Samurai, Seinen
Volumes: 28
Published: September 1970 – April 1976
Kozure Ookami or Lone Wolf & Cub is a story about Itto Ogami, a once-elite executioner for the Shogun. Itto's notoriety quickly came and went when the merciless Yagyu Clan framed him as a means to topple him from his position. Itto has lost everything he's worked for swiftly; his honor, his status, and his wife was brutally murdered. After this event, Itto wanders across the country as an assassin for hire with his young son, Daigoro. Known as the Lone Wolf and Cub, the pair aims to rebuild what was lost, working towards revenge against the clan that took everything from them.
Lone Wolf & Cub and Mugen no Juunin are two very dark, samurai tales that feature two troubled men, Itto and Manji. These guys suffered tremendously and lost so much, convincing any average Joe to just give up altogether, but by leaps and bounds, Itto and Manji overcame their conflicts and difficulty. Determined and motivated, our main warriors have a great cause in their fight, using their skill and talent to lend a hand to those who require it. Indistinguishable qualities emanate from their journeys and both manga are absolutely intriguing.
---
Any Manga Like Blade of the Immortal / Any Manga Like Mugen no Juunin ?
4. Shin Angyo Onshi (Blade of the Phantom Master)

Authors: Yoon, In-Wan; Yang, Kyung-il
Genres: Action, Adventure, Drama, Fantasy, Historical, Supernatural, Seinen
Volumes: 17
Published: March 2001 – August 2007
Blade of the Phantom Master is based in Feudal Korea during the Joseon Age. Set in the fictional land of Jushin, secret royal inspectors called Angyo Onshi kept peace and upheld the rule of law and justice. However, like many great dynasties, only great power can last for so long, and so, the Joseon Age fell. As the Joseon dissolved, there is only one Angyo Onshi that still roams the Earth. Read and discover how Munsu saves the people by unconventional, anti-angyo onshi means.
Blade of the Phantom Master and Mugen no Juunin are manga that deal with dark, vengeful elements. Filled with intensity, our protagonists are intent on revenge, no holds barred! Wrapped in mature themes, the stories are entrenched in adult content dealing with political and societal issues that reflect on the strong will of the people who want nothing more than to better their lives. Blade of the Phantom Master and Mugen no Juunin send messages of hardship and struggle, triumphing on an individual and collective level.
---
5. Meteor Methuselah (Immortal Rain)

Authors: Ozaki, Kaori
Genres: Action, Adventure, Drama, Fantasy, Romance, Shoujo
Volumes: 11
Published: August 1998 – May 2011
Rain Jewlitt is quite a character. Commonly referred to as Methuselah, this space cadet is actually a 624-year-old man who dons a priest outfit and is given the gift (or curse) of immortality. With looks that kill, Methuselah has a price on his head by people who want to know the secret of his immortality. However, there is one that isn't concerned with this factor and just wants the guy dead, Machika Balfaltin. Machika is a 14-year-old girl who sets out to kill Methuselah because he is the one target her assassin grandfather, Zol the Grim Reaper, couldn't kill. Machika fails repeatedly at trying to kill Methuselah, and in turn, ends up being saved by him, as other hunters attempting to take Methuselah's life for their prize target them. An entertaining manga worth checking out!
Immortal Rain and Mugen no Juunin are both manga about two men, Methuselah and Manji, cursed with immortality, searching for a way to become mortal again. As they encounter young women who accompany them on their journey, the tone of the story grows more exciting and the personae of the men are slightly altered to suggest that their quest is no longer their own. Even though the themes of each manga contrast, with Immortal Rain being an easygoing fantasy and Mugen no Juunin filled with dark intensity, both manga are very entertaining and captivating.
---
6. Azamaru

Authors: Tamaki, Ippei
Genres: Action, Historical, Romance
Volumes: 4
Published: June 2003 – June 2005
The year is 1185, a period in Japan where culture and power shifted dramatically. We are placed at the scene of an ending bloody war. Azamaru tells the story of two heroes, enemies on opposing sides, Benkei, the soldier-monk, and Yoshitsune, the dethroned brother of the current shogun, fighting an eternal fight, reincarnated to draw out a winner. With a young girl named Tomoe spectating this battle, who will triumph and who will be defeated?
Azamaru's and Mugen no Juunin's stories both contain immortal warriors, Benkei, Yoshitsune, and Manji, fighting violent and gruesome battles. Cruel and tortured by everlasting life, the darkness surrounding these men only grows darker, but when they are introduced to Tomoe and Rin, our guys begin to see some positivity shine into their lives. Riveting, thrilling and absolutely compelling, Azamaru is definitely a manga you can't take your eyes off of.
---
Final Thoughts
We hope you enjoyed our recommendations for 6 manga like Blade of the Immortal! If you haven't already, make sure to check out all of these great titles. Another manga worth checking out is Kubikiri Asa -or Samurai Executioner, 1972-1976-, as its parent story, Kozure Ookami, is noted on our list. Although we know these are only a few of many in circulation, let us know if we've missed any! What other manga similar to Blade of the Immortal can you suggest to everyone? Leave your comments below! See ya!