También puedes leer este artículo en:Español
Warning: this article has some sensitive content that is unsuitable for young ages. If you are a minor, please choose another article to read instead.
So here we are, otakus, to remember one of those mangas that made us reflect on what is painful and joyful about life. We are talking about the story of the two Nanas, a pair of best friends with radically different points of view and personalities. While Nana Oozaki was thirsty for success in the music arena and running away from her love, Nana Komatsu (a.k.a. Hachi) was clumsily pursuing her boyfriend and working random jobs. All this was heavily condimented with the sophisticated Tokyo life, the bitterness of fame and the unpleasant messiness of adulthood.
It is one of those top otaku tragedies that the manga remains unfinished. That is partly why we are compiling a list of recommendations of manga like Nana. In that way, we can fantasize about possible endings (or even beginnings) for the story. Without further ado, let's check out 6 manga like Nana!
Similar Manga to Nana
1. Mars

Authors: Fuyumi Souryo
Genres: Drama, Romance, Shoujo, Slice of Life, Psychological
Volumes: 15
Published: Jan, 1996 to Nov, 2000
Fuyumi Souryo is a mangaka with a long experience in the shoujo area, with mainly adult like stories grounded in the historical genre or with some art related topics. So, meet Kira, a shy art student adsorbed in her work. When she finds the rebellious Rei kissing a statue of Mars in the school's studio, Kira begs him to become her model. That is how Kira realizes the bad name Rei has is just an appearance. From that point on, they date amid the complicated business oriented family of Rei and Kira's traumatic past.
We should remember that Nana Komatsu and some of her friends were in art school, like the protagonist of Mars. Kira is pretty much innocent when the story starts. The tone and style of both mangas is surprisingly similar, although Mars looks older (naturally). Also, because of the importance of art for the protagonist, we get some modern art vibes, especially in the color pages. If you want a manga like Nana with some of the same flavor and a real ending, Mars might be a good option for you.
---
2. Cat Street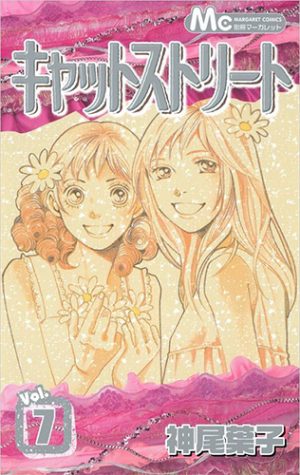 Authors: Yoko Kamio
Genres: Drama, Romance, Shoujo
Volumes: 8
Published: Jul, 2004 to Sep, 2007
Yoko Kamio is a famous mangaka specialized in shoujo manga. Her portfolio includes the also successful anime Hana Yori Dango! In the case of Cat Street, Kamio centers the story in Keito Aoyama, a former child actress who shut down away from the world after a traumatic experience. The attractiveness of a school called "El Liston", inspired Keito to join its classes, as they are especially for people who love freedom. In "El Liston", Keito will have the possibility of creating friendships and perhaps fall in love.
So, what does Cat Street offer us? Mainly a set of interesting characters who, for one reason or another, don't fit in the normal world. We are full of eccentrics here just like Nana! Although the story also deals mainly with human relationships, the warm atmosphere will attract otakus who are looking for a cozy read. If you ever have wanted to overcome some traumatic episode of your life, you can join Keito and learn to live at your own pace.
---
3. Lovenista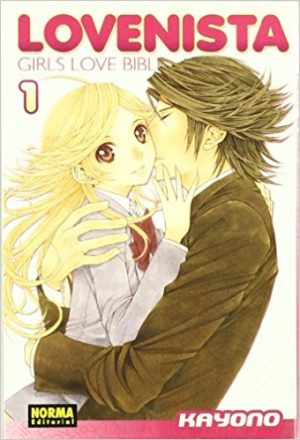 Authors: Kayono
Genres: Romance, School, Shoujo
Volumes: 2
Published: 2006
Here we have another shoujo mangaka with a long trajectory! Kayono has done a little bit of everything, although she likes to mix Japanese culture on her creations. However, Lovenista centers more in the modern world of modelling and beauty! Yun Morokawa is a girl that tends to fall for the wrong guy. With such a bad luck, will the apparently bad guy Hiromichi Kondou will turn out to be the perfect match for her?
Ok, so perhaps you like Nana's glamour but get too stressed with the angst. How about a mellower option? Yun will remind you of Hachi with her bright personality, while Hiromichi is more like Ren. So, if you ever fantasized of having Hachi and Ren together, you definitely have to check out Lovenista. Always taking care of his lady while dreaming big for his career, Hiromichi will take your breath away, living in a world full with the latest fashion (just like the Nana characters). Also, Kayono's style with big eyes full of details and an interesting exaggeration of the perspective in some panels make her work distinctive.
---
Any Manga Like Nana?
4. Koizora: Setsunai Koimonogatari

Authors: Mika and Ibuki Haneda
Genres: Drama, Romance, School, Shoujo, Slice of Life
Volumes: 10
Published: June, 2007 to 2009
Koizora is the debut of Mika as a manga writer. It is rumored that Koizora is inspired by her own life experiences. As for Haneda, he has some experience illustrating shoujo. Anyway, the story of this manga is about Mika, a 15 year old girl who dreams of falling in love with a great guy. When she meets Hiro, the rebellious guy of the school, Mika discovers he is a very kind guy. Therefore, they start a relationship that will be challenged by many people around them, including Hiro's ex-girlfriend and family.
This manga is the opposite from Lovenista. If you liked Nana because of its honest (and sometimes depressing) portrait of stardom and life in general, Koizora has exactly what you are looking for. However, we have to warn you that it treats themes such as pregnancy and drugs in a way that is less mature than Nana. This is expected, as the characters in Koizora are teenagers, though. That didn't stop the story's success, as there is a film and a TV drama version of it.
---
5. Tomodachi no Hanashi

Authors: Kazune Kawahara and Aiji Yamakawa
Genres: Comedy, Romance, School, Shoujo
Volumes: 1
Published: Mar, 2009 to Sep, 2010
Kazune Kawahara has a long experience writing slice of life, while Aiji Yamakawa has worked mainly on the shoujo genre. The combination of their talents brought us a distinctive story about friendship. At first sight, Moe looks like she has everything she could need to be a star in high school. Unfortunately, her bluntly honest personality is not very liked by other students with a sole exception: Eiko.
So, Moe and Eiko form a friendship that, regardless of how much it is tested, remains strong. Even when boys come into the mix, the girls remain loyal to each other. Besides that, their personalities are exact opposites: while Moe is beautiful, outspoken and firm, Eiko is insecure, sweet and messy. It reminds us of Nana and Hachi, right? If you ever wondered how these two would have been together if they met in their school days, this manga is a good recommendation for you. The soft and rounded graphic style (especially in the color pages) conveys a warmth that makes it unique.
---
6. Sakamichi no Apollon (Kids on the Slope)

Authors: Yuki Kodama
Genres: Drama, Music, Romance, School, Slice of Life, Josei
Volumes: 9
Published: Sep, 2007 to Jan, 2012
Yuki Kodama has some experience in diverse genres in the manga world. Sakamichi no Apollon is her opera prima, to the point that the anime version´s music was adapted by the legendary Yoko Kanno. Anyway, the story centers on Kaoru Nishimi, a guy who is used to not fitting in anywhere. Intellectuals usually are like that, right? Only that in his case, Kaoru only needed to hang out with people who shared his tastes. A man of music needs other music-spirited ones to thrive, so, expect musical adventures for Kaoru and his friends on this manga!
Perhaps you loved Nana because of the central part music played in the plot, or maybe because the friendship bonds were strong. Sakamichi no Apollon has these two features. Besides that, the main characters share a feeling of being somewhat different, something that the artistic world reflected in Nana also has. The difference is the relaxed atmosphere that jazz provides in Sakamichi no Apollon.
---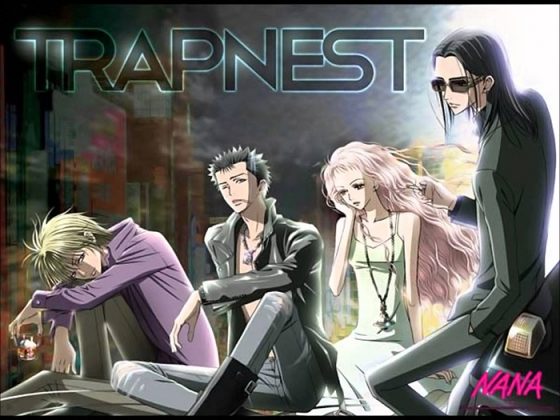 Final thoughts
And there you have them! The slice of life genre is definitely paved with options that remind us about the value of friendship and conquering our dreams. However, it also reminds us to be careful, because dreams don't always end up as we thought they were going to be. Sometimes, the situations end up being totally messed up. That's when we have to try our best to live our lives, especially if we have special friends that give us strength like Nana and Hachi. Tell us, which other manga like Nana do you like? Don't forget that we are open to all your comments and suggestions. See you soon!
---