Shounen battle series are a staple of the medium. Due to the raw intensity and hot-blooded passion they portray, they tend to skew towards a younger audience. However, we all have our favorite Shounen we grew up with, and few people really grow out of what they liked when they were kids. Because of this, the genre has quietly grown along with us and developed a subgenre in sports battle series, where we still get our fated rivals, duels where it feels like the fate of the world hinges on whoever wins, and deterministic messages of willpower, but are more grounded in reality and use sports as a metaphor for coming-of-age.
Yowamushi Pedal in particular is one such manga that has gotten popular with this formula by executing it with just the right amount of cheese. Onoda doesn't simply ride his bike, but pedals as hard as he can with the hopes and dreams of his team riding on the line. Tadakoro's ultra-special secret technique is to… take giant breaths of air which gives him more stamina while sprinting. It's hard to tell at times if it's self-aware, but really, does it matter? It's great fun, and we thought with how popular it was getting, you might like some recommendations.
Similar Manga to Yowamushi Pedal
1. Days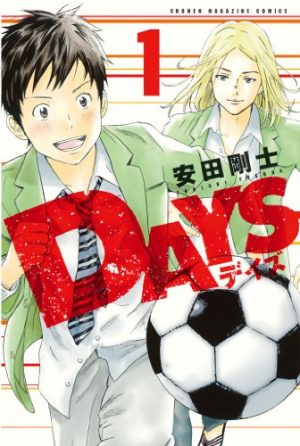 Mangaka: Tsuyoshi, Yasuda
Genre: Comedy, Slice-of-Life, Sports
Volumes: 21+
Published: April 2013 - ongoing
Fitting in is tough, especially when you don't have any talent or specialty to call your own. This is true for Tsukushi Tsukamoto, a first-year at Seiseki High School. Luckily for him, local soccer prodigy Jin Kazama is in need of somebody to fill out a team for a recreational game of soccer, and just so happened to ask Tsukamoto. From there, Tsukamoto discovers an unbridled love of the sport and slowly becomes the heart of Seiseki's champion soccer team.
If you found yourself invested in Onoda's coming-of-age tale in Yowamushi Pedal, Days offers a very comparable story. Both Tsukamoto and Onoda go through a similar journey, where they find an unexpected passion in a hobby they thought they had no talent for and find the social circle they've always wanted. But while Onoda had some experience riding a bike, in Days, we start at square one with Tsukamoto's training. We get to see the full growth of Tsukamoto from wimpy nobody into a soccer player.
---
2. Haikyuu!!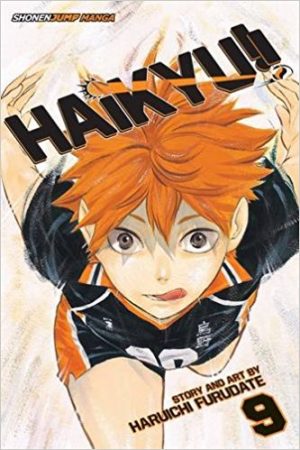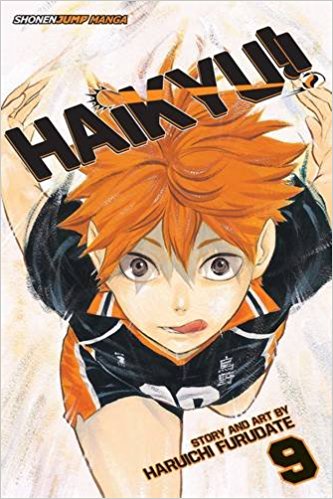 Mangaka: Furudate Haruichi
Genre: Sports, Battle
Volumes: 25+
Published: February 2012 - ongoing
Shoyo Hinata has wanted to play volleyball all his life thanks to the "Little Giant", the pint-sized hero of Karasuno High School's men's volleyball team. His only problem? No one at his middle school even plays volleyball, meaning he has to drag his friends into at least helping him practice and filling out a team. However, his perseverance pays off, as he catches the attention of the star setter of powerhouse school Kitagawa Daichi Middle School, Tobio Kageyama. The two vow to play each other again in high school and begin a contentious rivalry… only to discover they're both going to Karasuno the next year!
Much like Yowamushi Pedal, Haikyu is only about its main character due to obligation. In reality, Haikyu is a story about the entire team, how they formed, and how they eventually learn to all work together. It's just largely seen from Hinata's perspective. We get to watch the team slowly come into its own, and watch as each of the different characters develop different dynamics and relationships with one another. You'll find yourself rooting for Karasuno like you would your own home team.
---
3. Minami Kamakura Koukou Joshi Jitensha-bu (Minami Kamakura High School Girls Cycling Club)

Mangaka: Matsumoto Noriyuki
Genre: Sports, Slice-of-Life
Volumes: 8+
Published: August 2011 - ongoing
Kamakura is a beautiful city. At least, that's what Hiromi Maiharu has discovered upon moving there. She'd like to be able to bike around town to see the sights, but frankly she doesn't know anyone else in town. A chance meeting with a few other girls with an interest in cycling, however, leads to a formation of a new cycling club at their school! Before they get approval from the principal, though, they'll first have to prove what their club is all about.
Ever read Yowamushi Pedal and wish you could take in the sights? Then Minami Kamakura is for you! It's a much more relaxed take on cycling, with more focus on the lovely Kamakura cityscape and countryside. It'll be the cheapest substitute for a pricey trip to Kamakura that you can find! However, you'll still have a focus on the personal relationships between the different girls, much like how Yowamushi Pedal portrays the bond between the Sohoku boys.
---
Any Manga Like Yowamushi Pedal ?
4. Eyeshield 21

Mangaka: Inagaki Riichiro (writer), Murata Yusuke (artist)
Genre: Sports, Battle
Volumes: 37
Published: July 2002 – June 2009
Sena Kobayakawa has been bullied through the entirety of his middle school career. Rather than fight it, Sena instead obediently works as a gopher for local delinquents. Upon enrolling in Deimon Senior High School, he finds himself falling into habits and decides that he'll finally resist. While running away from some punks from his school, the psychotic captain of Deimon's American Football team, Yoichi Hiruma, notices how fast Sena sprints and decides right then and there he'll force him to play as a running back for his team, using the name Eyeshield 21, the pseudonym of a legendary player, to intimidate his opponents.
You may recognize the art of Eyeshield 21 without realizing it. This is because Eyeshield 21 is the series that gave famed artist of mega-smash One-Punch Man, Yusuke Murata, his start. You can see Murata's growing talent as an artist in Eyeshield, using dynamic angles and accentuated (but not hyper-exaggerated) proportions to convey the sheer intensity of everyone's movements. The art practically explodes off the page, with Murata throwing in a flair for the dramatic with clouds bursting from Sena's legs as he speeds by his opposition. Anyone who got into Yowamushi Pedal due to the intense road racing will adore Eyeshield 21.
---
5. Over Drive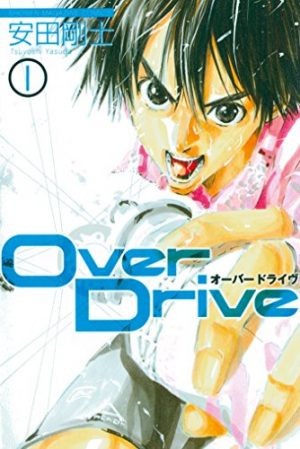 Mangaka: Tsuyoshi Yasuda
Genre: Comedy, Romance, Sports
Volumes: 17
Published: May 2005 – May 2008
He never would have guessed it in junior high, but somehow, Mikoto Shinozaki would go on to become the first Japanese champion of the Tour de France. Who would have thought that wimp and the subject of torment for bullies would turn out to become such a great athlete? Never would have happened, though, without Yuki Fukazawa pressuring him into it, which, admittedly, wasn't too hard since Mikoto had a huge crush on her anyway and was desperate to impress. However, it wouldn't have stuck without her brother and captain of their high school cycling club, Yousuke, noticing Mikoto's talent for the sport.
Little guys can accomplish great things. That's the basic premise of both Yowamushi Pedal and Over Drive. Similar to how Onoda constantly defies the logic and expectations of everyone around him by performing incredible feats in the middle of racers, Mikoto too breaks the boundaries of everything that he should be capable of. Despite lacking any athletic ability, he practices constantly and blows everyone out of the water by managing to place in races that he had absolutely had no business in winning. Anyone who enjoys a good comeback story should definitely look into Over Drive.
---
6. Ace of the Diamond

Mangaka: Terajima Yuji
Genre: Sports, Shounen
Volumes: 53+
Published: October 2006 – ongoing
Many spent their idyllic high school days hanging out with their friends and taking advantage of the free time they have before entering the workforce. Eijun Sawamura had planned to do just that and play baseball recreationally in his hometown, but that plan changes when a scout from Seidou Academy happens to watch his middle school team's final game of the season. Eijun throws a pitch so wild that she can't help but be impressed, and offers him a scholarship for one of the biggest baseball schools in Japan. Unable to refuse the opportunity, Eijun instead heads out to Tokyo with the goal of becoming the greatest pitcher in Japan!
While Yowamushi Pedal and Ace of the Diamond share a lot in how they convey the personal relationships between their different star players, Ace of the Diamond manages to balance it on an even grander scale. It doesn't simply cover a scrappy little baseball team that miraculously pulls together and makes the national championship; it takes place from the perspective of a truly elite team and covers the struggles of actually being accepted into it. The first dozens of chapters are totally dedicated just to Eijun proving his worth to Seidou before getting onto the main team. It's like if we saw the entire story of Yowamushi Pedal from the perspective of someone from Hakone Academy!
---
Final Thoughts
While cycling manga without anime adaptations may be difficult to come by, there are still tons of manga out there that should curb some of your cravings for more Yowamushi Pedal goodness. These are just some possibilities, with a vast supply of different hot-blooded sports stories out there. If you've got any you'd like to share though, please, let us know in the comments below!
---