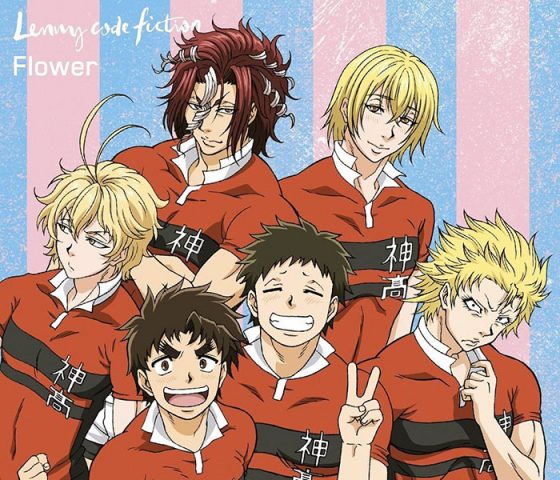 What You Need to Know:
Nikkei Magazine, in their December edition that hit shelves today, told their readers about what they should be watching in terms of anime for this season.
Normally, Nikkei is a more music driven scene with groups like Sekai no Owari, AKB48, KinKi Kids, C-ute, and more appearing on their cover. However, this week, they have literally said "These are the anime that you had better be watching."
Otaku took a look at it and completely ripped into it. Check out the ranking below and then catch their reactions underneath!
---
Top 7 & Top 6
---
7. Kancolle the Movie
6. Uta no☆Prince-sama♪ Maji Love Legend Star
---
Top 5 - Top 1
---
5. Fune wo Amu
4. Kono Sekai no Katasumi ni
3. ALL OUT!
2. ClassicaLoid
1. 3gatsu no Lion
Source: Yaraon
Reactions Around the Web
This reeks of Fujoshi everywhere lmao (・ω・`*)ネー
3gatsu no Lion → ○
ClassicaLoid → Flip Flappers
ALL OUT!! → Yuri!! on Ice
Kono Sekai no Katasumi ni → Hibike Euphonium 2nd Season
Fune wo Amu → Brave Witches
Uta Pri → Haikyuu
Kancolle the Movie → ○
It should be like this. Idiots.
This was made by someone who has no idea what anime is other than super mainstream stuff.
They were paid to make this. Come on...
If you look at this... basically there is nothing that you need to see.
---
This list is almost all garbage save for ALL OUT!! and Kancolle. Sangatsu gets a pass.... I guess... It's like they put on blindfolds and then were like... let's pull names out of a hat!
Normally we have differing views but... paid article is paid article. This is such a boring roundup. AND THEY MISSED YURI ON ICE!
---
[ad_dfp position="bottom1" unit_pc1="true" unit_pc2="true" unit_sp1="true" class="mt40"]