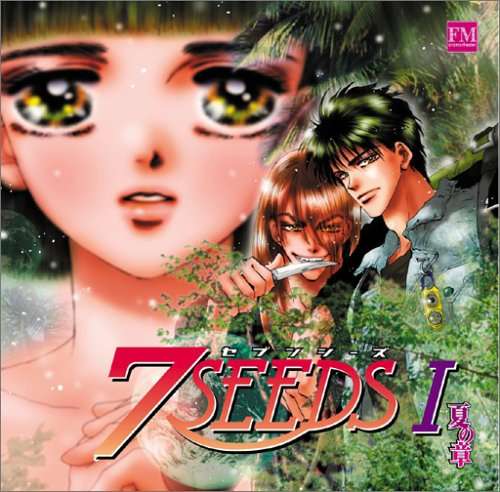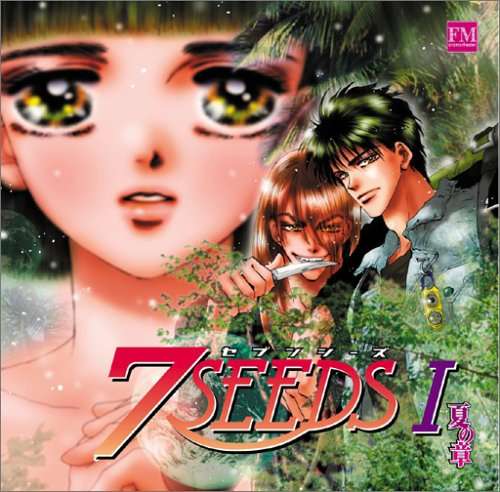 Official Images / Key Visuals
Synopsis
When a girl Natsu awakens, she's surrounded by the ocean.
Together with Arashi, Semimaru, and Botan, she reaches to an island after she has been abandoned on the ocean with stormy weather.
The island has an unexplored forest where enlarged plants and violent animals and insects attack the explores, and force them into survival with a risk of losing lives.
During the survival, they have told the unbelievable story from a person who calls herself a guide.
The story is about "7 S E E D S Plan", which aims to keep the young people in a freezer before the human extinction and keep the human seeds for after a catastrophe.
The girls surprise at the fact they are chosen for the plan.
The youngsters who are chosen for the "7 S E E D S Plan" continue their survival in a severe environment where the world itself changed dramatically.
Characters & Voice Actors
Natsu Iwashimizu:
Nao Toyama
Team Summer B. She is afraid to show herself to others, and often misunderstood by others and doesn't like to communicate with others.
Arashi Aota:
Jun Fukuyama
Team Summer B. He has a strong sense of justice and protects Natsu for any reason. Worried about his lover.
Semimaru Asai:
Katsuyuki Konishi
Team Spring B. A selfish bully-like person who lacks the ability to coexist with others. Is a typical delinquent who is raised in an unstable family environment.
Hana Sugurono:
Yoko Higasa
Team Spring. An optimistic girl who has the survival skills being taught by her father.
Ran Shishigaki:
Mayumi Asano
Team Autumn. The leader of Team Autumn. He can speak multiple languages. He knows construction.
Takahiro Aramaki:
Nozomu Sasaki
Team Winter. Used to play baseball as a pitcher at the high school, which is the regular visitor for Koshien. He has a sensitive personality.
Airing Info

Legal Streaming:

Main Staff

Original Creator: Yumi Tamura
Director: Yukio Takahasahi
Assistant Director: Kazuya Aiura
Script: Doko Machida, Shigeru Morita, Aoi Akashiro
Series Composition: Doko Machida
Character Design: Yoko Sato
Animation Director: Yusuke Ikeda
Sound Director: Yota Tsuruoka
Music: MICHIRU
(Credit Honey's Anime when you use our description.)
---