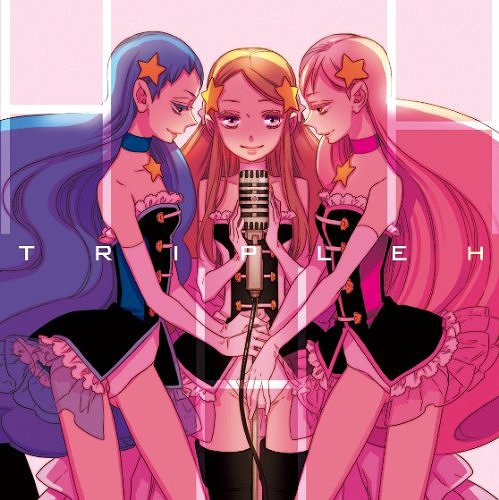 A Weird Lock of Faith
Mangaka : Kunihiko Ikihara and Kei Takahashi
Publisher : Seven Seas Entertainment
Genre : Fantasy, Light novels, Mystery, Supernatural
Published : July 2020
Fate is a very debatable topic. Some are adamant that it exists with its big grand plan, while others are pretty much convinced that it's just a load of crap. Yes, we're aware that we've badmouthed it a bit too many times in previous articles. Hopefully, it knows how to take jokes lightly. Anyway, fate's existence has and will probably always be a mystery for us, but if it does exist, we sure do wish it gives us some smart penguin henchmen.
Discussion Time
Penguindrum follows the story of three siblings: the twins, Kanba and Shoma, and their little sister, Himari. Himari, however, is gravely ill. It's been told that her life is about to end anytime soon, so they better spend the most out of it. For them, that meant Himari Day, a day where HImari is the boss! They went to the aquarium to enjoy, but Himari collapsed just after Shoma bought her a penguin hat. She's rushed to the hospital and is pronounced dead. But when they were saying their last farewells in the morgue, Himari came back to life. Even the doctor described it as a miracle.
Why You Should Read Penguindrum
1. Cutie Penguin Henchmen
The reason for Himari's resurrection is a higher being in the form of the penguin hat is because said giving them two gifts. First is Himari's life, to which the twins are very grateful, and the other is three penguins to do their bidding. Of course, that didn't come free. In exchange, the twins have to find the titular Penguindrum for the penguin hat. But let's focus on the more important thing — the penguins.
These penguins aren't your typical aquatic penguins. They can understand human language and even eat human dishes. More so, they are smart enough to follow orders, though still a lot dumber than a typical human. Finally, nobody other than the siblings can see them, making them the perfect spies!
2. Things aren't as Wholesome as It First Seemed
After reading the synopsis, you're probably ogling at how wholesome this entire novel is, right? To some degree, you should be. Reading the first chapter made our hearts warm and fuzzy. It's filled with familial love and emotions. However, things started to go differently in chapter two, where it's revealed that Ringo is a bit of a strange girl. Why is she strange? Find out once you read the novel.
3. A Good Washaway Story
By wash away, we mean it's a good story to read right before bedtime. Its warmth and fuzziness is perfect to rid our minds and souls from the built-up fatigue of the entire day. The sibling love, not the weird way (go away, hentai!), is too pure for our soft, little hearts. Reading it makes us forget about all the evils currently happening in our planet.
---
Final Thoughts
Imagine this, you've got home after a long day of work. Your body just collapsed on the sofa and your mind starts to wander. It's been a tough day and you don't want to move another cell of your body. Still, you have to. You make dinner and all. You grab a cup of tea or coffee or soda or whatever you prefer and scrimmage for a good bedtime story. You want something light and relaxing. Do you think you'll opt for an action-packed isekai? Nah, go ahead and read Penguindrum. We swear you won't regret it.