There are literally thousands of manga in the market. It's a huge library of masterpieces right from the classics up to the present day heroes. Being asked to choose five of them is one hell of a chore, and I can't help but scratch the back of my head. I mean, ask me for recommendations and I can give you a list based on your taste. However, narrowing down a mountain pile of amazing works to make a list of my personal top 5 is a long and arduous process. Nonetheless, there shall still be five that must stand above them all. Well, at least the top five for me. Plus, I did enjoy choosing these. I only have one criteria for choosing these manga, they must only be good enough to belong to my top five.
---
5. Haikyuu!!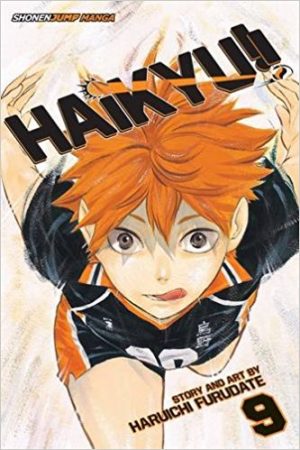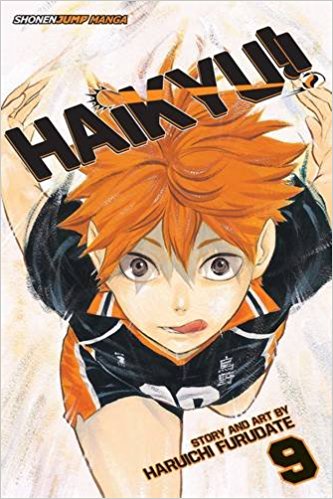 Authors: Haruichi Furudate
Genres: Shounen Jump (Weekly)
Volumes: Comedy, Drama, School, Shounen, Sports
Published: February 2012
Haikyuu!! follows the tale of Shouyou Hinata and Tobio Kageyama taking on the four corners of the volleyball field. They aim to dominate every adversary using Kageyama's out of this world tossing skills and Hinata's insane reflexes.
Although Haikyuu!! is categorized as sports manga, I've always viewed it as a slice of life manga. Furudate-sensei does not fail to give every character a background story. In addition to that, each has its own respective drama that is no less than the other. Another thing is that Haikyuu!! rarely has any hateful characters. Most of them are all chummy and bubbly with one another. Heck, the powerhouses don't even mind teaching Karasuno their own secret techniques (as Bokuto would put it). That's what I call true sportsmanship!
---
4. Jisatsutou (Suicide Island)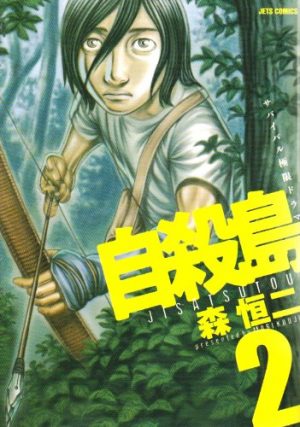 Authors: Kouji Mori
Genres: Young Animal
Volumes: Mystery, Drama, Psychological, Seinen
Published: November 2008
The entire world is getting gloomy as our days come by. There's been one disaster just after the next, and it's taking a toll on our mental health. Despite our efforts to battle the chart, suicide rates persist and increase. In the fictional world of Jisatsutou (Suicide Island), the Japanese government enacts a decree that will send individuals with repeat suicidal attempts in an isolated island called Suicide Island.
I love how Jisatsutou (Suicide Island) portrays hope and chances. Those who has repeatedly attempted to commit suicide are treated again and again. Even when they are sent to Suicide Island, they are not merely left to die. There are various supplies and tools left for them. On the other hand, they must still work hard to figure out how to survive on their own. Weak-willed individuals are sure to succumb to death. Those who put their body and minds to it, however, have a good chance of survival. I think that's as realistic as life can be.
---
3. Days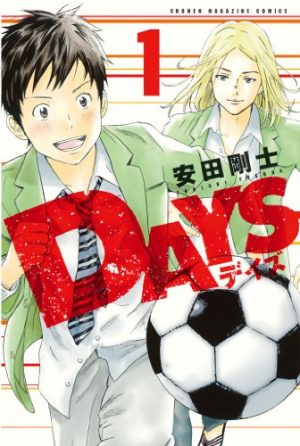 Authors: Tsuyoshi Yasuda
Genres: Shounen Jump (Weekly)
Volumes: School, Shounen, Sports
Published: April 2013
Days follows the story of Seiseki High's soccer club. Unlike most sports manga, however, Seiseki is already a powerhouse even before Tsukamoto, the protagonist, joins the fray. Contrary to that, Tsukamoto, who literally has no playing experience, has to keep up with the top brass.
I do admit that it's fun reading no name bottom feeders climb their way through the ranks. However, these kinds of things are rather a bit unrealistic. I always welcome a change of pace with open arms. Days is just that kind of manga. Although the characters still have unrealistic skills like damn monster kicks, super precise passing, and the typical ultra idiotic brain, the series highlights the struggles and training even geniuses have to undergo.
---
2. Usogui (The Lie Eater)

Authors: Toshio Sako
Genres: Young Jump
Volumes: Game, Psychological, Seinen
Published: May 2006
Baku Madarame is considered as a god in the gambling world. He has already devoured big time gamblers, casino dealers, and organization heads alike. However, his gambling prowess fails to work on a certain organization's president. As such, he has to lie low and restart from scratch.
What I love the most about Usogui (The Lie Eater) is that it clearly shows that the only surefire way to win a gamble is cheating. Each arc is filled with ways on how to cheat the game. Most of these ways are technically not against the rules. As such, each chapter is packed with psychology warfare. Everytime I read this manga, I can't help but get my mind blown with every tactic, strategy, and loophole revealed.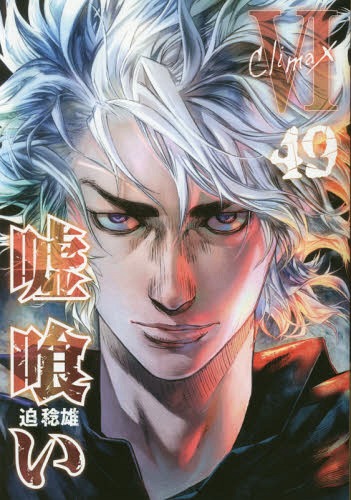 ---
1. One Piece

Authors: Eiichiro Oda
Genres: Shounen Jump (Weekly)
Volumes: Action, Adventure, Comedy, Fantasy, Shounen, Super Power
Published: July 1997
This one requires little to no introduction. Everybody who reads manga as a hobby, even those who are not necessarily its fans, knows about One Piece. In fact, One Piece holds the record for a comic series that has sold the most copies done by a single author. That, however, is just one of its many accolades. The story on its own will give anybody a run for his money.
Right from the start, the series's goal is already laid down. Luffy wants to find One Piece and become the Pirate King. Unlike other popular series, Oda-sensei seems to have already plotted everything from day one. In fact, the story simply follows its course. In addition to that, the world of One Piece is ever so expanding. It just does not aimlessly expand, though. There have always been foreshadowing during the early chapters. Overall, I'll say One Piece holds the number one spot for a reason and it deserves to be wherever it is today.
---
Conclusion
There you have it. This list contains my preferences, and you may judge me with such. On the other hand, do take in mind that I probably will not change my tastes even if I get lambasted as average or a normie. Although, I still would love to hear your thoughts regarding these manga, and, hopefully, I can get at least one of you to try one, if not all, of these. I swear by my name that these manga are worth at least worthy of being given a chance.
---