Introduction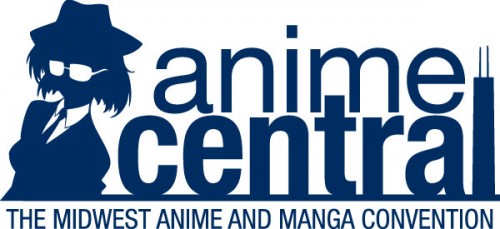 If you've been into anime and/or Japanese culture and lived in the Chicago area for the past couple decades, chances are you've heard of Anime Central, or ACEN as it's commonly abbreviated. If not, we'll get you filled in. ACEN is one of the biggest anime conventions located in the Midwest, and in recent years has grown to see over 30,000 unique guests per year! This is probably because there are loads to do at the event, with parties, special guests, and a massive dealers' hall to explore!
Anime Central Official Website: http://www.acen.org/
Events / Panels
Masquerade
  Because ACEN takes place right around the end of the school year, many younger anime fans end up missing their own prom just to attend. To rectify the situation, ACEN provides a formal dance on Saturday night where you can still get that prom experience while also dressed up as your favorite anime characters!
A New World: Intimate Music From FINAL FANTASY
A New World is a live orchestra that has received global fame for its dedication to performing Final Fantasy music. Now, they're bringing it to ACEN Sunday afternoon to wrap-up the convention!
Formal Dance
  Because ACEN takes place right around the end of the school year, many younger anime fans end up missing their own prom just to attend. To rectify the situation, ACEN provides a formal dance on Saturday night where you can still get that prom experience while also dressed up as your favorite anime characters!
Japanese Cultural Center
  The JCC will be holding various performances throughout the event, ranging from martial arts displays to meditation strategies. They'll be holding panels the entire convention, so keep an eye out for them!
SOAP BUBBLE
  Often referred to as "The Rave" by regular attendees, ACEN boasts that it's the most highly anticipated anime convention party in the United States! They'll have many of the hottest Japan DJs performing and they'll be playing all Saturday night!
May'n Live
  Vocalist veteran May'n has flown in from Japan will have a special performance Saturday night! A once in a lifetime opportunity for fans of Macross Frontier and Izetta the Witch!
Special Guests
Lisle Wilkerson
One of the very few bilingual voice actors in the biz, she can do both Japanese and English! Most notably she has played Nina Williams and Christie Monteiro in the Tekken franchise, as well as played opposite to Bill Murray in the 2003 classic film Lost In Translation.
Garchaic Spin
  This all-girl band is celebrating their 8th anniversary this year and has toured all around the world, from France to Taiwan. They've gained popularity in the anime community for performing "Don't Let Me Down", which was used as an ending theme for Dragon Ball Super.
Imeruat
  This musician duo of vocalist Mina and composer Masashi Hamauzu has worked with Square-Enix on their legendary Final Fantasy series. They're known for adhering to the roots of classical Japanese music, specifically those of the Ainu people, which has impressed worldwide.
Crispin Freeman
  The amount of roles Crispin Freeman has taken are almost too many to count! Some of his more notable anime roles include Alucard in Hellsing, Kyon in The Melancholy of Haruhi Suzumiya, and Itachi Uchiha of Naruto. He also does plenty of voice work for big name Japanese games and American cartoons, so chances are you've heard him in something!
Toru Furuya
  A true veteran of the industry, Toru Furuya has been voicing anime longer than most of us have lived, voicing classic characters like Amuro Ray from the original Mobile Suit Gundam and Yamcha in Dragon Ball, to more modern anime like Sabo in One Piece and Shuren in Bleach.
Shinichi "Nabeshin" Watanabe
  One of the major comedy directors of anime, Nabeshin is known most famously for directing and cameoing in the 1999 anime Excel Saga. He's also directed other series like Nerima Daikon Brothers and Puni Puni Poemy, and recently supervised the production of the recent comedy TO BE HERO.
Tony Oliver
  Listed as one of IMDB's top 20 all-time anime voice actors, Tony Oliver's contributions are hard to ignore. Most notably, he voiced Lupin in the English adaptation of Lupin the Third along with Rick Hunter in the original Robotech series. However, perhaps what he's known best for was adapting Kyouyuu Sentai Zyuranger for an American audience, which we currently know as a little series called Power Rangers.
Basic Information
Place / location
Donald E. Stephens Convention Center
5555 N River Rd, Rosemont, IL 60018
Length of event
May 19th – May 21st
Cost
$45 for a day pass, or $70 for a 3-day pass
Hotels & Transportation
The main hotel is the Hyatt Regency, which is actually connected to the convention center. However, rooms can be tricky to come by here, as they tend to fill up almost a year in advance! Otherwise, there are plenty of hotels in walking distance, such as the Crowne Plaza Chicago O'Hare and the Westin O'Hare. You can reserve hotels in blocks for special ACEN rates. If you have to stay a little further downtown though, check with your hotel to see if they provide a shuttle service to the convention center. Make sure you budget in parking fees, as depending on the hotel, you'll be charged $10-$30 a night.
What to Expect
  Due to the masquerade, there's a heavy emphasis on cosplay, so you'll find tons of talented cosplayers roaming the convention hall. People are going to want to stop for pictures, so be mindful of your surroundings so you don't accidentally photobomb anyone! If you get tired of wandering the halls, there's no shortage of fan-run panels to attend, along with a manga library and a gaming arcade with imported arcade machines. If you want to shop, Friday is best for selection since the traffic is lighter and not everything will be bought out, but Sunday is better if you're more economically minded, since you may luck out at finding a vendor who just wants to clear out their booth so they have less to pack up. If that's not important to you though, then Saturday is best just for the sheer atmosphere and excitement!
What to Bring
  You'll be on your feet a lot at the con, so comfy shoes are definitely a must (unless vital for your cosplay!). Artists' Alley is also a pretty big deal, so if you're hunting for high quality prints, consider investing in a plastic portfolio or poster tube to carry around your art in so it doesn't get bent or ruined while wandering the con hall. Also, please be advised that since you'll be huddled together with literally thousands of other anime fans, germs can spread easily. Bring some cold medicine and energizing drinks just in case.
---