As any otaku knows, one of the most important aspects of waifu worship, errrr, being devoted to a series is to showoff how much of super fan you really are. Unfortunately there are two very real factors that prevent otaku from obtaining what they desire and proving their love. The first is an empty wallet which can only be helped through hard work and perseverance or… by begging endlessly. The second is a lack of anime stores.
Fortunately, we have made a handy guide of some of the best brick and mortar stores around so even full wallets end up empty! While this list doesn't cover the entire world, these are the best stores to shop from based on our combined knowledge here at Honey's.
1. Anime Jungle

Los Angeles, California
Website:http://www.animejungle.net/
Located in Los Angeles' Little Tokyo, Anime Jungle is a hub for those on the west coast trying to get their anime fix. The store is a decent size and chock full art books, figures, and bags, plus they have a buy back counter for those who want to offload items they don't want anymore.
For anyone who has to carry stuff around, Anime Jungle has the biggest selection of anime messenger bags, purses, and backpacks of any other store around and they're sorted by series in alphabetical order. Older series are even represented so that anyone can accessorize their life in anime fashion.
Anime Jungle also has a large wall filled to the brim of both newer and older manga from the long gone TOKYOPOP, available for purchase making it easy for readers to finally complete their collections. From popular titles such as One Punch man to more obscure series like Red River, Anime Jungle will have it.
One of the best parts about Anime Jungle is its location! After buying some manga, hop over to one of the many ramen shops and have a tasty meal while relaxing with your favorite stories.
---
2. Frank and Son

City of Industry, CA
Website:http://www.frankandsonshow.net/
When SoCal residents are asked to name just one anime shop off the top of their heads, Frank and Son is usually the first to come to mind. The store has been a staple since 1988 in the general nerd community and has more recently picked up vendors that cater to the needs of the ever growing anime community. The building covers a sprawling 65,000 square feet and it keeps growing in popularity.
There are various vendors in Frank and Son's and it feels almost like a collectible flea market or a convention exhibition room from the way it is set up. Since the individual vendors decide the prices of the products, many customers can oftentimes haggle to save money. The stores are always changing their stock so there is something new with each visit.
---
3. Nakama Toys

Chicago, IL
Website:http://www.nakamatoys.com/
Nakama Toys is a tiny hole in the wall store in Chicago's Logan Square, but that doesn't fool anyone since the store offers many services for figure collectors. The store itself houses a decent selection of figures and blind boxes, but also offers pre-orders on rare and limited figures releasing from Japan such as the new Sanji POP from Megahouse. To find such a store is rare indeed.
The store is a tiny mom and pop shop started by a couple who loves anime and manga just as much as the customers, making this store have a friendly and welcoming atmosphere. What started out as an online only store quickly turned into a physical shop where Chicago residents can scratch their itch for a good figure.
---
4. Robot4Less

Fullerton, CA
Website:http://robot4less.com/
Like the name says, Robot4Less specializes in selling…wait for it…robots for less. Well, not REAL robots, but Gunpla and various other mech models are this store's specialty. Robot4less is one of the best places in SoCal for model builders to shop due to the extensive amount of models for sale and various other accessories to customize them, including LED kits and airbrushing kits. The store even guarantees its low prices.
Not only are the prices cheap here, but there are even more ways to save money. The store frequently offers coupons via their various social media platforms such as Twitter and Facebook. By following their accounts, users are updated with information about new models and sales coming up in the store.
Robot4Less also makes its way around the convention circuit and offers discounts on the last day of cons, but don't wait too long for an item or it may already be gone!
---
5. Mandarake

Multiple Locations Across Japan
Website:http://www.mandarake.co.jp/en/shop/
Mandarake is an excellent place to go for deal hunters and also a great place to get rid of extra anime goods lying around the house as they specialize in used goods. While the products may be used, all goods are inspected and priced according to the condition of the item being sold. Items without boxes typically run much cheaper so this is the place to go for great bargains.
Each location typically has different items such as doujinshi, figures, vintage toys (both US and Japanese), manga, art books, Gunpla, original soundtracks, cosplay items, and much, much more. Three locations that are quite popular are located in Shibuya, Ikebukuro, and Akihabara. The Akihabara location consists of eight floors separated by sections and is a more well-rounded stores. Both the Shibuya and Ikebukuro stores are mostly known for their large doujinshi sections catering to mostly women. While the Shibuya store also has figures, the Ikebukuro location only has doujinshi since it's located on the famous Otome Road.
The best part about Mandarake is their online database. Customers can find whatever they are looking for beforehand on Mandarake's website and see which store has the item in stock. If the product is too far away, Mandarake will send a request for it! The customer service here can't be beat making Mandarake a must for anyone visiting Japan.
---
6. Volks

Tokyo, Japan
Website:https://www.volks.co.jp/page_ex.jsp?CONTROLID=SC0010&BUSINESSID=InitDisp&version=en
It's really hard to miss Volks when visiting Akihabara since it sits just outside the station taking up eight floors of a corner building. The floors are divided by interest, with the first and basement floors devoted to rental boxes for otaku to sell their anime goods. Going up the stairs leads customers on a spiral staircase through different genres.
Some of the more notable floors consist of the model floor that mainly houses Gunpla and assorted painting supplies and the high end figure floor where Nendoroids, Figmas, and various other figure lines are sold. Garage kits or customizable figures that can be made from scratch are also sold on the high end figure floor. The other floors cater mostly to products consisting of video games, harem, and otome games.
Volks is a good one stop shop for those with a limited amount of time to spend in Akihabara. Whatever you're looking for, Volks most likely has it.
---
7. Nakano Broadway

Tokyo, Japan
Website:http://www.nbw.jp/index_e.html
A well-kept secret, Nakano Broadway isn't so much a store as it is a giant shopping mall consisting of mainly anime stores. The complex is THE best place to shop for anime goods and requires at least a full day to explore the three floors packed to the brim of goodies. Before visiting Akihabara for goods, visit Nakano Broadway because chances are it is cheaper here, though customers may have to do a little digging around.
Since the complex is completely indoors, Nakano Broadway is a great place for a rainy day visit and visitors won't even have to leave for meals! One of the best tempura shops in town is located on the second floor and was even featured on several variety shows.
Nakano Broadway is also the home of Mandarake headquarters, so don't' be surprised to see so many within the mall. There are other specialty shops inside including a store that only sells items from magical girl shows, a ball jointed doll store, AND a store completely dedicated to pirates with fish tanks and everything. Each store is unique, quirky, and filled to the brim with both newer and older items that are no longer made.
If only one day were available, go to Nakano Broadway over Akihabara any day. Your wallet will thank you, too.
---
8. Kotobukiya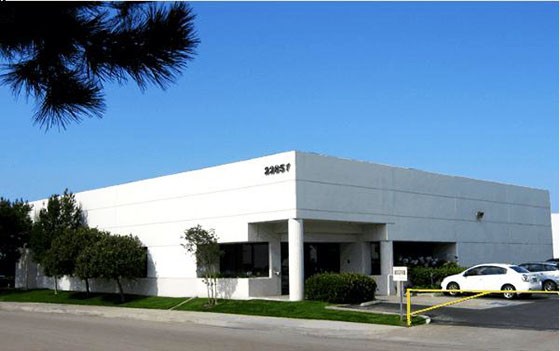 Osaka and Tokyo, Japan
Website:http://www.kotous.com/
The home of those adorable little Danbou figures photographers seem to love so much, Kotobukiya's main store located in Akihabara showcases an exceptional amount of popular anime goods. While the prices may be high, Kotobukiya is a great place to get a feel for what's new and popular in the world of anime since they rarely stock older series goods and their displays are impeccable.
While the smaller knick knacks may be purchasable elsewhere in various other anime shops, Kotobukiya has the best selection of figure displays in Akihabara. From acrylic stands to cheaper plastic display cases, figure collectors come here to find the best case to showcase their waifu (or husbando). No matter the size, there is a display case here that will fit it and the prices are quite reasonable in comparison to online stores.
Speaking of waifus and husbandos, Kotobukiya has two floors dedicated to just that. On one of the upper floors, women gather in flocks to leave birthday messages at the large displays the store makes for those special husbandos with large followings. Fans show their love by purchasing more character items than anyone will ever admit and it is not a bad thing since the floor above, men are doing the same with their waifus. For those who have a 2D love in their life, Kotobukiya is a must.
---
9. Donguri Kyowakoku

Multiple Locations Across Japan
Website:http://benelic.com/service/donguri.php
One of the best shops that can be found in most of Japan's bigger cities is Donguri Kyowakoku, a Ghibli lover's dream. The store always stands out from whatever is around it due to its woodland themes and giant Totoros everywhere, giving customers a relaxing atmosphere to shop in. Almost every Ghibli franchise is represented in the store (save Grave of the Fireflies for obvious reasons) and visitors have the pleasure of listening to various soundtracks from the different movies while contemplating how to stay within their budget.
The store has a wide variety of items that are well made and guaranteed to last. Some of the highlights include various kitchenware with Porco Rosso or Howl's Moving Castle, customized luggage, plushies, stationary, and collectable rubber figurines that are quite affordable. The stock changes depending on the season so there are always new items rotating in and out of the store.
Since there is no online store, it is best to save up for a visit here considering many of the items offered are either seasonal or limited, and will not be offered again. The money is well worth it though!
---
10. Animate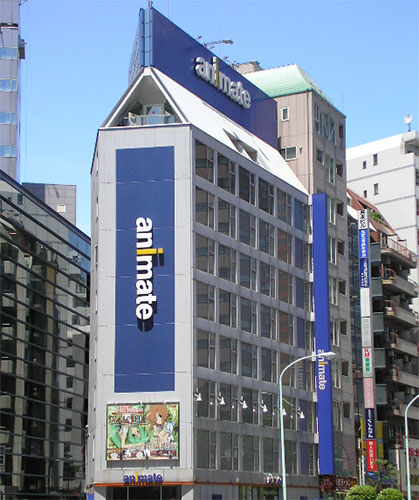 Many Locations Throughout Japan
Website:http://www.animate-world.com/
By far the most popular and well-known store both in and outside of Japan, Animate carries whatever young Otaku are looking for. From cell phone straps to body pillows, Animate has all these and more including its own cosplay section in partnership with ACOS, a famous cosplay supply company in Japan. No matter where anyone visits in Japan, chances are high that at least one Animate will be located nearby.
Each store is laid out slightly different, but is usually sectioned off by series. All the sports anime usually get their own aisle, followed by Otome games, Shounen Jump series, and as of right now, Touken Ranbu. Each aisle is filled with keychains, clear files, pencil boards, and various other goodies for otaku to collect and express their love for their favorite show.
In addition to the smaller charms and random item box figures, some Animate stores also carry supplies for artists to create their own manga including Copic markers, pen and ink, and different graphic effects that can be added. For those visiting Tokyo, the Ikebukuro flagship store is a dream come true. Nine floors of otaku goodness that will certainly make a person question what financial responsibility means.
---
Final Thoughts
The stores listed are some of the best and most prominent stores in both America and Japan and we know that many of our readers do not have the ability to travel such long distances, luckily all of the US based stores can be spotted in conventions around the country! In addition, all of the stores listed have their own websites and ship to the US making shopping that much easier! Now go spend money!
Did we miss any stores? We couldn't make a trip around the world to see what's available elsewhere so tell us in the comments where YOU go to get your anime fix.
---