As we shared in many previous articles in relation to Shenmue, it is one of the greatest comebacks in the history of gaming. You can equate it to when the Cubs won the 2016 World Series, their first time since 1908, or when Muhammad Ali regained the heavyweight title from George Foreman in Zaire in 1974. But if there is one thing that made Shenmue appealing since its debut, it was how it largely uses the Dobuita Shopping Street in Yokosuka. Thanks to its portrayal, a significant number of hardcore fans have since visited (including us) there. With the recent HD re-release and the upcoming August 2019 of its long awaited third installment, we thought it would be nice to give you a review of the actual Dobuita Street.
Dobuita Street Info
Location
Honcho, Yokosuka City, Kanagawa Prefecture
Nearest Train Station: Shiori Station on the Keikyu Main Line, Yokosuka Station on the JR Yokosuka Line
Cost of Admission
Thankfully, taking a stroll into Dobuita is free of charge, but depending on where you're staying in Japan, you're going to have to pay the appropriate train fees based on your starting station.
Hours of Operation
Time and Day: Most businesses on Dobuita are open everyday of the week and can be open on average from 10am to anywhere between 8pm and midnight. A good portion are likely to be closed around New Year's and/or other national holidays where it may apply.
Phone Number
046-822-4000 (Yokosuka City Office)
Website
http://www.city.yokosuka.kanagawa.jp/index.html (Yokosuka City Office)
The Experience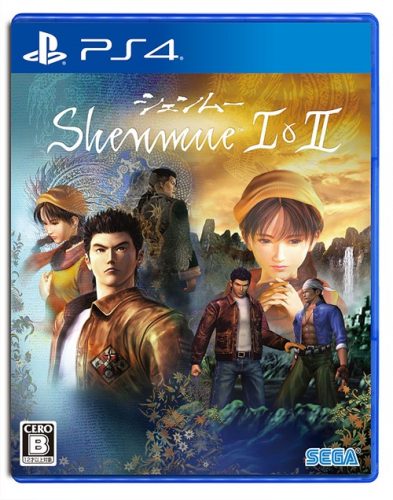 Though the first Shenmue games largely takes place in December of 1986 (with the option to play up to April 1987), structurally, the present day real life Dobuita significantly resembles what is presented in the game. While there is no arcade for you to enjoy your favorite Sega classics or a quick game of darts (or any of the QTE games), it still has many places for you to enjoy some souvenir shopping and eating. Remember Kurita's Military Surplus store in the game? It's actually based on Kakita, a real life military surplus store. Its store banner curtain looks like what you see in the game! Not only can you buy cool military gear, you can also purchase your own personal dog tag!
Just like a significant portion of Japan and in Shenmue, Dobuita is filled with vending machines for some of your favorite soft drinks whether they be domestic to Japan such as Boss coffee products, or something more domestic to your own home nation whether they'd be Coca-Cola or Pepsi beverages. Unfortunately, there are no prize cans featuring Shenhua, which you can exchange for raffle prizes. An unfortunate downside to Shenmue is that you can't enjoy any food at some of the featured restaurants whether they would be ramen noodles, soba noodles, the hamburgers, and the curry, but in the world of reality, you can! Though Tom's hot dog truck isn't present, there is a bar with an American flag neon sign that is called Tom and Jack to enjoy some drinks.
Due to the long US Navy presence, hamburgers have been a part of the local scene to accommodate the Americans stationed there. If you have played the game, you may recall the Funny Bear Burger stand. It's actually inspired by Honey Bee, which has been in business for over four decades! If you remember the jeans and jacket shops, there are still many you can view. While there may not be a fortune telling place for you to visit that has a crystal ball, the closest you can get is a local palm reading stand.
---
Additional info

For the past year, the city of Yokosuka, along with Sega, has produced and distributed special maps in relation to Shenmue called the Sacred Spots map. So, if you wish to visit a certain landmark as it relates to Shenmue, the map will provide you where you can find it. Maps are available in Japanese or English, but as far as we know, no other languages are provided at this time. As it has been portrayed in the game, you can find sailors walking along Dobuita at almost anytime since the US Naval Installation is located just right down the street from the shrine where Ryo takes care of the cat. So, there is no need to ask the locals just like Ryo. As for commercial sailors, that's a different story. If you want to practice your martial arts like Ryo, there are parking spaces and parks available like in the game for you to to do.
As of December 4, 2018, some selectable shops within Dobuita presently have a campaign where if you make any purchases minimum of 500 yen, you'll get a free coaster featuring a Shenmue character. One location is of course the Kakita Military Surplus store. Other participating locations are Honey Bee, Hamamatsu Florist (based on Aida Florist, where Nozomi works part-time, and has been in business for nearly 80 years), and the MIKASA café. As for Suwadai Shrine, you can just get a simple souvenir stamp. For Christmas Eve 2018, there is going to be a fan event featuring Ryo's Japanese voice actor, Masaya Matsukaze sponsored by IGN Japan.
---
Final Thoughts
If you haven't played Shenmue, it'll be very difficult to appreciate the experience and see the appeal. For those that have played the game, it'll feel like you've been transported into it, but under its modern day conditions. A majority of the businesses have been open for over 50 years so a majority of what you see in the game, is still present in reality. As we said before, the only significant absence is that of an arcade. The only other downside is that some of the stores do sell some Nazi and Confederate paraphernalia, so it is best to spend your money on other businesses that do not relate to hate groups.
---