Throughout the years, Shibuya and Shinjuku had been considered to be a hot spot for shopping. Only recently has Ikebukuro become one of the most popular spots to venture out to in Tokyo because of its drastic changes. Ikebukuro is known for having some of the best eateries in all of Tokyo, ranging from Ramen shops, all the way to Izakayas (Japanese style bars). The station is well known as the main hub for all connecting subway lines (Yamanote, Yurakucho, etc), and is the second busiest station behind Shinjuku. Ever since the Eastern side of Ikebukuro had been rebuilt, it has seen a resurgence. These places of course make up a substantial chunk of Ikebukuro but where most of the popularity comes from is Sunshine City. Let us take a closer look at what Ikebukuro has to offer to those interested in diving deeper into one of the biggest entertainment spots around.
For more information, check out: http://www.sunshinecity.co.jp/english/
Sunshine City (Ikebukuro Station East Exit)
Location:
Address: 3-Chome -1-1 Higashi-Ikebukuro, Toshima, Tokyo 170-0013
Nearest train lines:

Higashi-Ikebukuro Station: 3 Minutes on foot from Higashi-Ikebukuro Station (Tokyo Metro Yurakucho Line)
Ikebukuro Station: 8 Minutes on foot from Ikebukuro Station (JR, Tokyo Metro, Seibu Line, Tobu Line)
Higashi-Ikebukuro 4-Chome Station: 4 Minutes on foot from Higashi-Ikebukuro 4-Chome (Toden Arakawa Line)

Cost of Admission:
Prices will vary depending on where you decide to visit within Sunshine City.
Hours of Operation:
10:00AM – 10:00PM (10AM-8PM for shops / 11AM-10PM for restaurants) – Open daily
The Experience

J-World Tokyo - 1st experience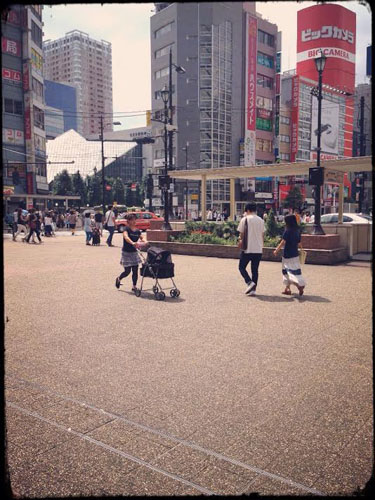 Ikebukuro is a massive epicenter for all things commercial and entertainment. The moment you exit from the Eastern side of the station you're immediately greeted with a mammoth street which is filled with brand name stores and cafes. With so many directions that you can take towards Sunshine City, it's a great experience to just wander around the area before making your way there.
Opened in 1978, Sunshine City is known for being the city within the city. The main focal point is its 240 meter tall Sunshine 60 Skyscraper which is a beauty to admire in person. The entire city contains numerous restaurants and shops ranging from the popular Sunshine Aquarium, Planetarium, Museum, J-World Tokyo, and more. The complex has become a very family oriented location since it carries so many amenities for you to choose from.
J-world Tokyo for example is an awesome spot for anyone who follows the Shonen Jump comic franchises such as Dragonball Z, One Piece, and more. Created by Namco in 2013, J-World Tokyo has plenty of attractions to partake in as well as souvenirs to bring back with you once you've experienced this indoor theme park. Starting at 800 yen the price is definitely worth it, as you get an opportunity to take photos with some of your favorite manga superstars, while being able to enjoy some of the carnival game stalls along the way!
Sunshine Aquarium -2nd experience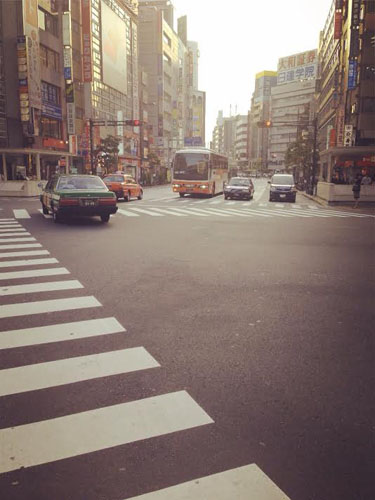 This is where it all shines when many speak of Sunshine City, the Sunshine Aquarium. There is no shortage of amazement here as you're immediately graced with an abundance of creatures from seas, oceans, and tropical forests from all parts of the globe. Some animals that you may see range from beautiful penguins to the more exotic snakes and otters. The aquarium is a spectacle for all to see since it does not cater to just one particular person. You can bring along your spouse as well and really impress them with your sense of adventure and love for wildlife! Starting at around 2000 yen (around 20$ US) per person, the price is slightly steeper than J-World but what you're going to experience is far more satisfying than anything else in Sunshine City.
Sunshine 60 Observation Deck - 3rd experience
One of the best opportunities that you have is to take a look at the Sunshine 60 Observation Deck which is located at the top of the skyscraper. Newly renovated just this year, the spectacular spot is an awesome chance to see a breathtaking view of the entire city of Ikebukuro, but more so the entire view of everything. After checking out the view, there are other attractions to choose from, one of which is a virtual reality ride which is fun for everyone. Starting at 1800 yen (about $18) per person it is most definitely worth every penny as you get an awesome chance to view the skyline from one of Tokyo's popular spots. We recommend checking this out during a very bright sunny day as you get to see just about everything in sight, along with the gorgeous blue skies!
---
Additional Info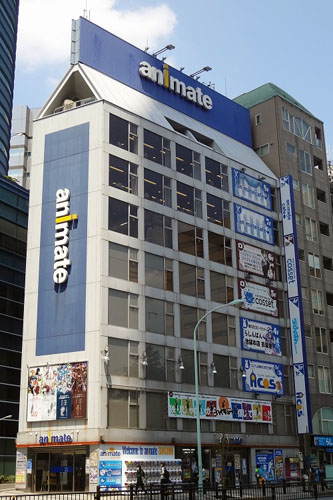 While Sunshine City is the focal point of many Ikebukuro adventurers, the east side of Ikebukuro has a ton of extra places to check out especially if you're into anime and electronics. Ikebukuro much like Akihabara, is known for its otaku culture but is more catered towards the female clientele with stores such as Animate, K-Books, and Mandarake. Otome Road is where it all happens, which is all very close by to everything mentioned earlier by walking. This is an awesome place to pick up Dojinshi if you're into self-published manga. While men do traverse the area, much of the butler styled cafes are very female centric, doing their best to grab the attention of the fashionable wanderers of the area.
If you're into electronics or games, then you're definitely within reach of some of the best entertainment spots around. SEGA Gigo is Ikebukuro's biggest and most popular arcade spot, with over 6 floors to choose from all catering to different activities. This spot is always packed no matter what time of the day, with loud sounds and lights to keep you awake for hours on end. Right next to Gigo is Round 1 which is also another very popular amusement arcade for many to visit. Catering more to a bigger group of friends, Round 1 covers you in many areas such as bowling, billiards, and more.
One of the great things about the arcade culture here in Japan is that it is still rich in its history, and still on the top of the list of things to do for many people. UFO catchers are a great way to not only grab an anime figure at a fraction of its actual cost, but it is most certainly a past time that anyone can take part in. Starting at 100yen per turn, the objective is to grab the item you're hungry for using a crane like machine (Crane games are the what most western countries called this game) and coming up with a strategy to effectively grab more as you play. You can find more information about each of these awesome locations down below:
Locations
SEGA Gigo Ikebukuro
170-0013 Tokyo, Toshima, Higashi-Ikebukuro 1-21-1
Website: http://tempo.sega.jp/tabid/78/pdid/37/Default.aspx
Now if you're anything like we are here at Honey's Anime, you can't leave Ikebukuro without first checking out all of the electronics department stores. Ikebukuro is home to a lot of great shops for electronics, fashion, and more with Bic Camera being the first on the list. Bic Camera is one of Japan's leading discount electronics stores, with the flagship store being located on the east side of Ikebukuro station. With a few new locations opening up on both the east and western sides of the station, there is no shortage of gadgets to choose from. Second on the electronics list is none other than Yamada Denki which another heavy hitter in the discount electronics department, who is in direct competition with Bic Camera. Whichever department store you end up choosing is entirely up to you, but we assure you that whatever it is you're looking for these department stores will most definitely have a large assortment waiting.
---
Concluding paragraph
Ikebukuro's large assortment of things to do on the go is beyond fathomable because of the fact that every day there's something new being built. The east side of the station is where most of the action happens, and so we suggest wandering around to find what you're looking for. The western side of Ikebukuro is filled with lots of great izakaya's, ramen shops, and a few shopping outlets that may entice you, so please don't hesitate to check it out also.
There were just so many places to mention in one article, but Ikebukuro also has a great selection of small item shops such as Don Quijote, Tokyu Hands, and Book-Off just to name a few. Uniqlo and GU are very popular clothing shops that you'll find in Ikebukuro along with ABC Mart for footwear, and the Armani store for those who like to dress to impress. This is an adventure that you most definitely don't want to miss out on, so we highly recommend taking a look around Ikebukuro's illustrious selection of foods, and more!
As always, keep it locked here for more anime and hot spot entertainment. Leave a comment below and discuss your passions with everyone! Take care.
---