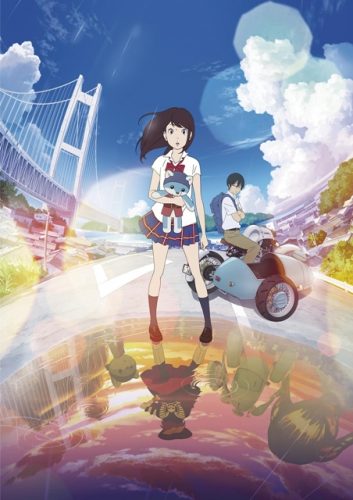 What You Need to Know:
Hirune Hime: Shiranai Watashi no Monogatari, the upcoming original anime movie from Kenji Kamiyama (Higashi no Eden, Ghost in the Shell: Stand Alone Complex) has just released a new visual, pictured above.
The movie, which will premiere on March 18 2017, follows high-school girl Kokone. Kokone loves to nap, but one day suddenly starts seeing the same dream, which turns out to be connectd to a secret in her family.
Dreams mix with reality in this work, which is sure to make you think about the significance of dreams. Will you be watching the movie? Let us know in the comments!
Source: Animate Times
---
This is a clever poster! The top is reality and the reflection is the dream world, right?
Oh yeah! Also I love the fact that her stuffed toy comes alive and talks to her in her dreams. This should be a cute movie!
---