Due to the huge number of TV series produced each season, anime tends to be more heavily associated with its episodic content. Due to the rise of streaming services and the freedom offered by channels like HBO, the small screen has only recently started to match and, occasionally, surpass its bigger counterpart. When it comes to anime, most years offer a small number of movies that are actually worth seeking out, while TV shows supply quantity and quality.
That is not to say that movies should be completely ignored, as some of the best stories can be found on the silver screen. Benefiting from a more generous budget and forced to tell a concise plot in under two hours, the greatest anime movies rival the pinnacle of television and allow an opportunity to experience the medium on a much larger scale!
10. Paprika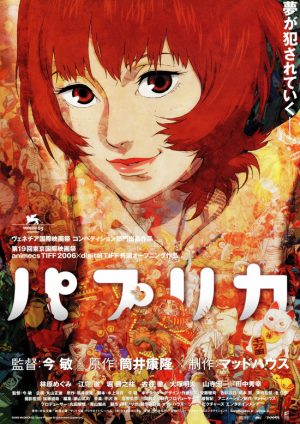 Episodes: 1
Aired: November 2006
There are few directors with filmographies that match Satoshi Kon's impressive career. The influential director regularly blends reality and fantasy while tackling themes that deal with dreams and social disillusionment. Produced by Madhouse, Paprika sits as Kon's visual masterpiece, one that uses an interesting plot to allow the author to explore surreal worlds.
Paprika's story centers around a device that allows clients to delve into their psyche and explore their deepest desires or repressed memories. Developed by two psychologists, the "DC Mini" promises to greatly improve the mental health industry. Unfortunately, a mysterious terrorist decides to steal the device to infiltrate people's dreams and cause havoc.
Paprika's storyline is engaging and well-paced, but the film's main appeal is the animation. Madhouse brought its A-game for Kon's creation, while the dreamlike setting allowed the director to work without any limits and imagine some truly insane worlds.
---
9. Toki wo Kakeru Shoujo (The Girl Who Leapt Through Time)

Episodes: 1
Aired: July 2006
When it comes to plot devices that have been done to death, time travel surely sits at the very top. Among the most exciting directors in the business, Mamoru Hosoda united with Madhouse to rejuvenate this cliché with The Girl Who Leapt Through Time.
Set during her last year in high school, Makoto Konno is struggling to pick a lane for her future. On the one hand, she loves her current life and wants things to remain the same, but change is a natural part of being human. Out of nowhere, Makoto picks up the ability to travel through time, so she decides to use this power to maintain the status quo. Initially, her adventures seem inconsequential and amusing, but she quickly learns that every action has consequences.
Admittedly, the premise is far from original, but Hosoda wisely opts to focus more on Makoto's character development than the sci-fi concept. In some ways, Toki wo Kakeru Shoujo is a coming-of-age story about a high school student desperately clinging to her innocence while on the cusp of maturity
---
8. Redline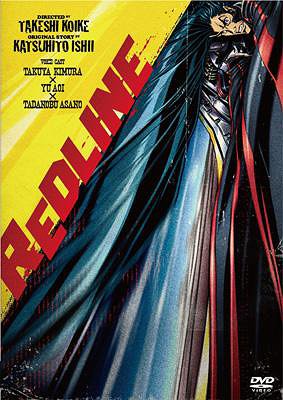 Episodes: 1
Aired: August 2009
Sticking with Madhouse, Redline is a tour-de-force of outrageous animation and heart-pounding action. Racing anime are not too common, especially when only considering movies, so this futuristic romp through space was a welcome extravagant adventure that pushed aside the plot and characters to deliver an experience that is pure insanity.
Redline is a race that takes place every five years and is considered to be the absolute pinnacle of the business. Qualifying for the tournament requires a racer to win a smaller competition, but JP ends up missing the call after being double-crossed by his mechanic. Due to two racers pulling out, JP gets an invite to Redline and sets out to achieve his dream of becoming the universe's greatest racer.
Redline boasts a genuinely unique animation style that perfectly conveys the adrenaline felt by its racers. There is no other anime that comes close to capturing that devil may care attitude possessed by characters with nothing to lose quite like Madhouse's rollercoaster of a movie.
---
7. Stranger: Mukou Hadan (Sword of the Stranger)

Episodes: 1
Aired: September 2007
Traveling back to the Sengoku period of Japan, Sword of the Stranger is a samurai action adventure film that centers around a young orphan called Kotarou and his dog Tobimaru, who are forced to go on the run when the Ming Dynasty orders assassins to take them out. On the verge of death, the pair cross paths with a wandering ronin named Nanashi who saves the duo from an attack and, after a bit of convincing, chooses to serve as their bodyguard until the end of their journey.
Besides Bones' gorgeous animation and some fantastic fight scenes, Sword of the Stranger is a surprisingly tense anime that pivots on a mysterious prophecy that puts Kotarou and Tobimaru in the crosshairs of the Ming Dynasty. Like the clueless protagonists, the audience is left in the dark as to why they are being pursued, only learning more as the story progresses. This creative choice adds a level of intrigue and suspense that is absent in most action films.
If nothing else, Stranger: Mukou Hadan presents an interesting look at an important period in history. Bolstered by likable characters and a traditional Japanese soundtrack, Bones' anime is a thrilling adventure flick set during the Sengoku period.
---
6. Koe no Katachi (A Silent Voice)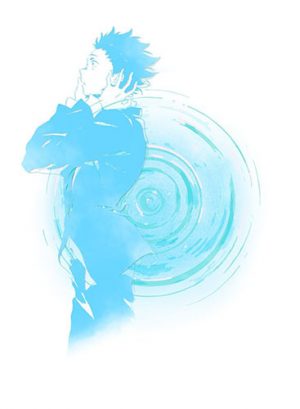 Episodes: 1
Aired: September 2016
With two highly rated films released in close proximity to each other, 2016 marked a special year for anime. Based on Yoshitoki Ooima's highly rated manga, A Silent Voice tackles themes of bullying, guilt, peer pressure, and friendship. Developed by Kyoto Animation, this film does not shy away from showing the darker side of adolescence but allows the characters to actually learn from their experiences.
An elementary school student with too much energy and a mean streak, Shouya Ishida sets his sights on a new exchange student that happens to be deaf. Sweet and optimistic, Shouko Nishimiya slowly becomes victimized by the entire class, forcing her mother to pull her out of school. When the teachers look for someone to blame, the rest of the students turn on Shouya and start to bully him. Overwhelmed by remorse, the boy grows into an isolated teenager who yearns to apologize to Shouko.
Opting to show bullying in a realistic light that has far-reaching consequences, A Silent Voice can be a challenging sit; however, this only makes Shouya and Shouko's journey all the more rewarding. Rather than being a tale of revenge against a past bully, Kyoto Animation's film is about redemption!
---
5. Ookami Kodomo no Ame to Yuki (Wolf Children)

Episodes: 1
Aired: July 2012
The sacrifices made by a parent can be truly heartwarming and inspirational. Directed by Mamoru Hosoda and developed by Studio Chizu, Ookami Kodomo no Ame to Yuki is a peculiar tale about a mother's attempt to protect her two werewolf children from the judgmental gaze of society.
A motivated college student, Hana meets the love of her life when a mysterious man starts to attend one of her classes. While out on a date, the woman learns that her lover is actually the last werewolf in existence, but this fact proves to not be a deal breaker for Hana. In due time, the couple decides to start a family and Hana gives birth to Ame and Yuki, who inherited their father's animalistic tendencies. A sudden tragedy leaves Hana as a single mother, so she decides to exchange the busy city life for the countryside.
Putting aside the somewhat uncomfortable bestial relationship between Hana and her lover, Wolf Children is a touching examination into the bonds that define a family. The pacing can be rather slow, but the focus is on the lengths Hana will go to provide the best life for her children. In terms of animation, Wolf Children benefits from some of the most gorgeous backgrounds ever put to film!
---
4. Mononoke Hime (Princess Mononoke)

Episodes: 1
Aired: July 1997
Well, we can hardly dedicate a list to the best anime movies without mentioning Hayao Miyazaki! Arguably the greatest director in the industry, merely attaching Miyazaki's name to a film is a near guarantee that the project is worth watching. In 1985, four influential filmmakers founded Studio Ghibli, a production company that has earned a reputation as a frontrunner in animation. Studio Ghibli is anime's equivalent to Pixar.
Honestly, Miyazaki's entire filmography could feature on this list! If pressed to select one, Princess Mononoke would be that movie. Similarly to most of the director's work, this action epic comments on mankind's drive for industrialization at the expense of nature. After being infected by a demon, Ashitaka heads to the town of Tatara to try and find a cure; unfortunately, the protagonist unwittingly gets embroiled in a conflict between forest spirits and humans trying to destroy their home.
Featuring phenomenal animation and a breathtaking soundtrack, Princess Mononoke has aged like a glass of fine wine and its themes remain relevant today. The kinetic action scenes capture a viewer's attention, while its more subtle touches ensure that Miyazaki's film is never forgotten.
---
3. Suzumiya Haruhi no Shoushitsu (The Disappearance of Haruhi Suzumiya)

Episodes: 39
Aired: February 2010
Films are expected to stand on their own two feet, so any release based on a pre-existing franchise is going to face the task of trying to welcome uninitiated viewers while satisfying fans. Already one of the most complicated anime in history, The Melancholy of Haruhi Suzumiya took audiences on a wild emotional ride that featured some unbelievable highs, primarily the first season, and some shocking lows, like the Endless Eight arc. As the final entry in the storyline, The Disappearance of Haruhi Suzumiya makes the entire journey worth experiencing.
Set on Christmas Day, Kyon heads over to school to celebrate the holiday with the SOS Brigade but learns that Haruhi Suzumiya has disappeared. Making matter even worse, nobody remembers that she or the SOS Brigade existed. As Kyon tries to decipher what exactly is going on, this triggers a series of events which, hopefully, might bring Suzumiya back to reality.
Unlike the rest of the series, Kyon is actually a proactive protagonist rather than someone who merely reacts to the whims of Suzumiya. On the surface, this might seem like a small change, but The Disappearance of Haruhi Suzumiya benefits from a sense of urgency and finality that is often absent in its prequels. While we recommend watching the series to better understand the characters, The Disappearance of Haruhi Suzumiya is the perfect send-off!
---
2. Kimi no Na wa. (Your Name.)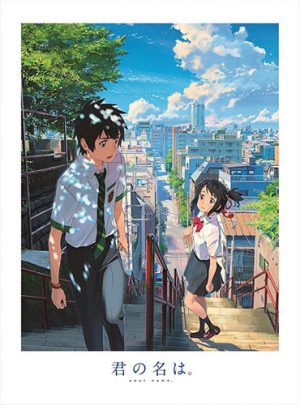 Episodes: 1
Aired: August 2016
Upon its release, Your Name. garnered universal critical acclaim, with many people labeling Makoto Shinkai's supernatural drama as the best anime film of all time. While CoMix Wave Films' project fell slightly short of that proclamation, there is no denying that Your Name. deserves every ounce of praise thrown its way!
Mitsuha Miyamizu and Taki Tachibana are high school students who live in completely different parts of Japan. Stuck in the countryside, the former dreams of moving to the big city, while Taki attends a Tokyo school and hopes to work as an architect. Suddenly, the two end up trading bodies for seemingly random days, although their memories fade quite quickly after the fact. Despite never actually meeting face to face, this supernatural anomaly births an unlikely friendship that puts both students to the test.
Halfway through the plot, Your Name. introduces a shocking twist that turns the story on its head. At first, the anime might come across as a typical body-switch comedy, but there is a lot more happening beneath the surface than meets the eye. Fueled by gorgeous animation and an endearing cast, Your Name. is a modern classic!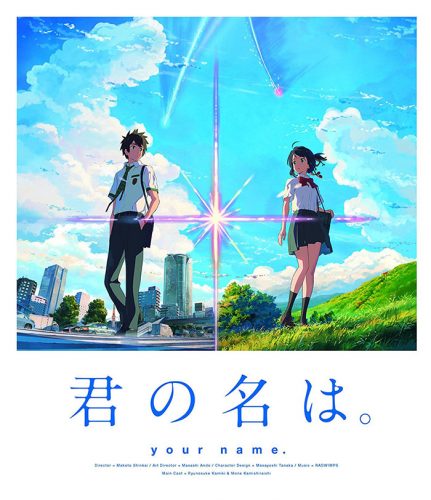 ---
1. Hotaru no Haka (Grave of the Fireflies)

Episodes: 1
Aired: April 1988
Certain films are hard to recommend, as they do not fulfill that basic requirement of being entertaining. That is not to say that every release must be funny or explosive, but fiction mainly exists to provide a distraction from reality. Hotaru no Haka is not fun, enjoyable, or suspenseful; no, Isao Takahata's anime is best described as traumatic and painful.
Crafted by Studio Ghibli, Grave of the Fireflies is a semi-autobiographical World War II drama set in the aftermath of the conflict. Reeling from American bombings, Japan's civilians stare in the face of death on a daily basis. The story follows a young boy named Seita and his sister Setsuko, who try to make it on their own without a mother, father, or a home.
Grave of the Fireflies is the ultimate anti-war film and we are not just referring to anime. Rather than focus on a large scale battle or military generals seeking glory, the intimate storyline strips away any of the fluff to show the real victims of war. More importantly, Seita is not depicted as some perfect angel, as the boy repeatedly makes mistakes that endanger himself and his sister. This is what happens when children are forced to grow up.
---
Final Thoughts
Be it laugh-out-loud comedies or chilling historical dramas equipped to cause an entire theater to cry, there is a fantastic anime movie for every occasion. Even if TV shows remain the industry's strongest point, there are certain stories that benefit from a cinematic adaptation.
What is your favorite anime movie? Please let us know in the comment section below.
---
---
Not too long ago we introduced you to our Top 10 favorite anime movies on this website. Now it's time to update those recommendations.
The anime universe moves fast and new movies are constantly being released. Sometimes it's hard to stay up to date and that's exactly why we want to take the time and introduce you to our personal favorites. With today's list, we have ten more movies we think all of you devoted anime fans should watch. We tried our best to mix all-time classics with new releases, so there should be something for everyone to enjoy.
To keep our recommendations as diverse as possible we won't be including any movies we've already mentioned in the first list, so if your favorite movie isn't presented today head on over to the original article located towards the bottom of this article and you might find it there. This being said it's time for our Top 10 Anime Movies. Enjoy!
10. Kokoro ga Sakebitagatterunda. (The Anthem of the Heart)

Episodes: 119 min
Aired: September 19, 2015
Our first recommendation is the most recent movie of this list and a definite must-watch when it comes to coming-of-age stories.
Kokoro ga Sakebitagatterunda, or Kokosake for short, tells the story of Jun, a girl who once was a happy child, but who had to change after a traumatic incident. Her emotions were sealed away by a mysterious egg fairy and with them her ability to speak disappeared. Now she is a quiet teenager who would rather just disappear altogether. But her life is about to change again, with the help of love, friends and most importantly, music.
Kokosake was already well-known way before its release, mostly due to the fact that it's from the makers of ultimate tearjerker Ano Hana. What could have disappointed lots of fans turned out to be a charming movie with a beautiful soundtrack and a refreshingly innocent story. Kokosake received a couple of awards and is thus one of the most recommended anime movies in recent years. Our first pick!
---
9. Tokyo Godfathers

Episodes: 93 min
Aired: August 30, 2003
Let's move on to an older movie that still deserves some love today: Tokyo Godfathers.
One Christmas Eve, three people who couldn't be more different from each other find an abandoned baby. On a quest to find its parents, a transvestite, a middle-aged alcoholic and a runaway girl find their way around the streets of Tokyo. This turns out to be harder than they had expected and soon enough the three strangers find themselves caught up in a series of mysterious events.
Tokyo Godfathers is a heart-warming story that entertains with its combination of interesting storyline and great characters. On top of that, there are more than just a few funny scenes that will literally make you laugh out loud. Most importantly, an overall festive feeling surrounds the story and makes you think about the meaning of family and friendship. Tokyo Godfathers is a hit even outside the holiday season so why not give it a try tonight?
---
8. Bakemono no Ko (The Boy and the Beast)

Episodes: 118 min
Aired: July 11, 2015
We are coming back to recent times with Bakemono no Ko, also known as The Boy and the Beast.
This is a modern fairytale that takes place nowhere else than the streets of Tokyo. The boy mentioned in the title is Ren, a young boy who decides to run away from his terrible life. The beast is Kumatetsu, a fierce-looking monster who is fighting for his right to claim the throne of the Beast Kingdom. To do that, he needs to prove that he can take care of an apprentice and that's where Ren comes in. The unlikely pair decides to team up and together they tackle their problems and try to make the best out of their situation.
The premise of Bakemono no Ko is a rather unique and is definitely already reason enough to give it a chance. If you still aren't sure of whether you should give this gem a try, let us just add that it was the second highest-grossing Japanese movie of 2015 and received international approval. Mamoru Hosoda succeeded at creating a lovely mixture of an emotion-filled storyline with unique yet interesting characters. A definite must-watch!
---
7. Memories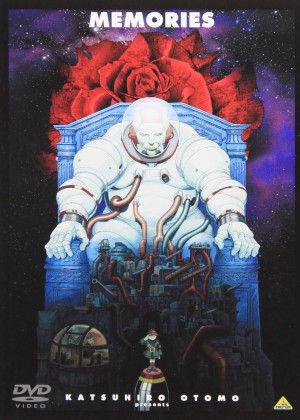 Episodes: 113 min
Aired: December 23, 1995
Next up on our list is a movie that might not be everyone's cup of tea, but belongs definitely to one of the most underrated anime movies out there.
Memories is a collection of three different stories that have each been directed by different directors. Magnetic Rose tells a story of loving and losing, Stink Bomb is a humoristic view on the works of a chemical researcher and Cannon Fodder will make you reflect on what wars can do to the minds of people. What ties these stories together is the idea of memories and how much they define a person.
Directing three different stories that are still combined into one final masterpiece is already astounding by itself. What makes Memories stand out, even more, is the fact that you get to see three completely different approaches to creating an animated movie. Of course, this also means that you might enjoy each story differently, but that is part of the charm of Memories. If you enjoy thoughtful movies then check it out.
---
6. Tekkon Kinkreet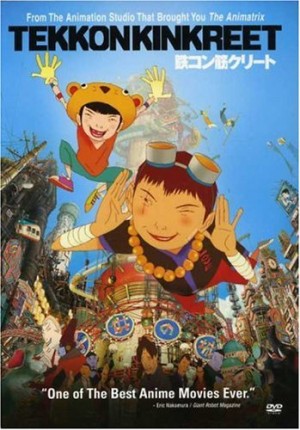 Episodes: 111 min
Aired: December 23, 2006
Not all anime movies need to have breath-taking animations to be successful and Tekkon Kinkreet will show you why.
White and Black are two orphan boys who are trying their best to survive on the streets of a China-inspired version of Japan. With only a handful of possessions, they still manage to make the best out of their situation and enjoy each day as if it was their last. What they didn't realize though is that they need each other more than they would have thought and when fate starts ripping them apart, their peaceful life as they used to know it is coming to an end.
The most prominent feature of Tekkon Kinkreet is its unique art style that some might describe as ugly. But what seems off-putting at first actually works well for the storyline. After all, Tekkon Kinkreet shows its viewers the dark and dirty sides of a modern city and what it means to be part of life on the streets. This movie shows the beautiful bond between two boys and is the sixth recommendation on this list.
---
5. Sennen Joyuu (Millennium Actress)

Episodes: 87 min
Aired: September 14, 2001
After Memories and Tokyo Godfathers we have the third creation of director Satoshi Kon with Millennium Actress.
In the midst of winter, young Chiyoko meets a mysterious stranger who she immediately falls in love with. To follow him on his journey inside and outside of Japan, the girl decides to become an actress who produces one hit movie after the other. Millennium Actress tells the life story of Chiyoko while also shedding some light on the most recent events in Japanese history.
Millennium Actress is a true masterpiece that combines several different storylines, perspectives and time periods seemingly effortless. Satoshi Kon is known for combining reality with fantasy and this movie is definitely no exception. Like many other recommendations on this list, Millennium Actress is an international hit and thus a definite must-watch. Especially fans of bittersweet love stories should set an evening aside to watch Millennium Actress.
---
4. Sen to Chihiro no Kamikakushi (Spirited Away)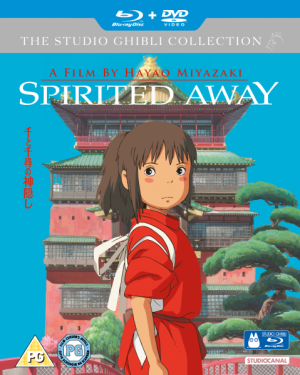 Episodes: 125 min
Aired: July 20, 2001
You didn't really expect us to leave out one of the most successful Japanese movies in history, did you?
Spirited Away tells the story of Chihiro who, one day, stumbles into the spirit realm. To save her parents from a gruesome curse she has to go out and find her way around a world that scares and excites her at the same time. With beautiful visuals and unique characters Spirited Away shows the struggle of a girl to find her way home.
In this movie everything just seems to come together perfectly: the story is interesting, each character is more unique than the previous one, the artwork is breathtaking and on top of all of that you also get a soundtrack that is beautiful in its simplicity. Spirited Away is the highest grossing movie in Japanese history and made Studio Ghibli as famous abroad as it is in Japan. If you haven't watched Spirited Away yet, it is definitely time to do that.
---
3. Akira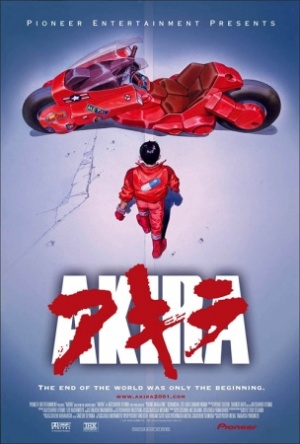 Episodes: 124 min
Aired: July 16, 1988
We have reached our Top 3 and we want to start with a must-watch anime movie for all Sci-Fi fans: Akira.
The story is set in a future that is not so distant anymore where modern Tokyo is suffering from the after-effects of World War III. Its streets are ruled by tough biker gangs and the government is being under constant attack. To top this chaos off, psychic powers start emerging and now everyone has to fight for their own right to live.
Why should you watch a movie that is almost 30 years old, you may ask. The fact that Akira is one of the most successful anime movies of all time is already a good reason. This little gem has stood the test of time and is still as relevant today as it was in the late 80s. It is a masterwork when it comes to Sci-Fi stories and a must-watch for all self-proclaimed movie connoisseurs. If you haven't watched it yet, what are you still waiting for?
---
2. Byousoku 5 Centimeter (5 Centimeters per Second)

Episodes: 66 min
Aired: November 19, 2007
You have asked for it and here it is: next up on our list is the romantic drama 5 Centimeters per Second.
Similar to Memories, this movie doesn't tell one, but several different stories in one film. The story starts with two childhood friends who fall in love only to be torn apart by fate and ends with a unique look on what it means to be in love and how fragile human bonds really are. Get ready for an emotional rollercoaster that will make you think about the meaning of sakura petals falling to the ground.
5 Centimeters per Second convinces more with its unique atmosphere than it does with its storyline. With the help of more than outstanding visuals, you will get dragged into the story and start caring about each character as if their problems were your own. This movie is deeply emotional and shows a rare love for detail, so grab yourself a pack of tissues and watch it tonight.
---
1. Ghost in the Shell

Episodes: 83 min
Aired: November 18, 1995
We have reached the end of our list, but we cannot let you go before talking about our final recommendation which simply had to be the all-time classic Ghost in the Shell.
It's the year 2029 and humans have replaced nearly all of their body parts with robotic features. Mankind has reached a new high, but it needs to pay the prize for its advanced technology. What does it mean to be human? How much should we rely on technology? What is the worth of your free will? These are just some of the questions that you will be asking yourself while watching Ghost in the Shell.
This movie revolutionized Japanese movie making and has opened new doors in the animated film industry. It is deep, entertaining, dark and most importantly still relevant today. Even Ghost in the Shell's animation can still compete with today's artwork, but if you are not a fan of older visuals you might want to check out its remake of 2015. Everyone else, definitely watch the original version as Ghost in the Shell is one of the most touching and thoughtful anime movies out there.
---
Final Thoughts
Compiling today's list was a tough task. Not only are there countless anime movies out there that deserve a spot in our Top 10, but each one of them is entertaining in its own way. There are dark stories that will make you start asking questions, but also entertaining and heart-warming movies that can put a smile on your face. There are more than enough anime movies out there for every person and every occasion, so give our recommendations a try, you certainly won't be disappointed.
What do you think of our recommendations and which other movies did we miss out on? Once again, don't forget to check out our original Top 10 in case you want even more recommendations. Leave your comments and opinions down below!
---
---
---
Movies are a great for short bursts of time or for those who do not want to make a long-term commitment to a series (or binge-watch) and what better way to get started than to watch some classic movies for lovers of every genre. Lucky for you readers, I have provided a great starting point for those concerned about the quality of the animation and story. Make a bag of popcorn and have a marathon!
10. Wolf Children (Okami no Kodomo no Ame to Yuki)

Episodes: 1 (117 min)
Aired: July 21, 2012
The beginning of the movie starts out like a typical love story where two young adults meet in a college classroom. They spend time together and eventually become attracted to each other, when things begin to move rapidly. Hana, the young woman, discovers her new lover is actually a shapeshifting wolf and from then on things progress rapidly. Hana discovers she is pregnant and quits school in order to raise her child while her lover works ever harder to support her. Yuki is born and Hana quickly becomes pregnant again. When her second child Ame is born, her lover goes out on the hunt to feed his ever growing family, but never returns. Hana quickly finds out that he will never return and resolves herself to raise her two unique children who have inherited their father's strange power without being discovered.
Wolf Children is a story about personal growth and how the decisions we make lead us to where we are and to who we become. Even with its fantasy elements, this movie speaks to the soul and forcing viewers to ask questions about who they really are and are they happy with the decisions they have made to get there. Both Yuki and Ame must dig deep to discover their paths just as their mother decided to set her own needs aside for those of her children. Motherhood is one of the central elements of the movie, showing just how hard young mothers try to give everything to their children to the best of their abilities. Wolf Children is heartwarming and will leave viewers not only questioning themselves, but thanking their mothers for getting them to where they are today.
---
9. Beserk The Golden Age Arc (Beruseruku Ogon Jidai-hen)

Episodes: 1 (80 min)
Aired: February 4, 2012
Based on the manga of the same name, Beserk is not for the faint of heart. This action packed movie contains blood, gore, sexual violence, and plenty more, but beyond this lies an excellent story about revenge and betrayal. Set in a medieval fantasy world, the story revolves around Guts, a mercenary for hire accompanied by his large sword. When he encounters Griffith, the leader of a band of mercenaries, on his travels he is defeated in combat and forced to join their ranks. Befriending Griffith over time, Guts becomes his right hand man as they gain more glory from their victories and are eagerly sought after.
For those who love a good action anime, this anime is for you. For those who love drama, this anime is for you. For those who love fantasy, this anime is for you. This movie is amazing and has powerful storytelling. The characters each have their own grim backstories and there are elements of mystery tying them together. While this is a fantasy movie, the writers don't try to hide the grisly details of survival in such a world even going so far as to address feminine hygiene at one point. While there is only one movie named here, there are currently three out and more being made in order to continue the story. If you like Game of Thrones, you will love this.
---
8. One Piece Film Z

Episodes: 107 min
Aired: December 15, 2012
Taking place somewhere between Fishman Island and Punk Hazard, Film Z further explores the idea of justice taken too far in an era where Akainu has control over the Marine forces. Centering on the mysterious "Z" character, the Strawhat crew are caught off guard when they end up rescuing him at sea. Z believes pirates are an absolute evil and is willing to destroy the entire New World, including innocents, in order to rid the seas of them. While the Strawhats are able to survive, they are left with a young Nami, Chopper, and Robin (also Brook). Luffy, determined to get his crewmates back to normal and settle the score, sets out in search of "Z' and discovers his true identity, the ex-Admiral Zephyr.
While this movie does require some familiarity with One Piece, it's still a fun adventure that is one of the few incredibly well written and animated movies based around a major shounen franchise. The plot is believable within the canon timeline and even eludes to current events in the manga giving the story more believability and weight. Luffy is also surprisingly emotional during the majority of the film and viewers are able to see his internal struggles as he often questions if he is strong enough to protect those he cares about. On top of a fantastic story, the animation sequences put the anime series to shame. Fight sequences are composed of beautifully blended animation and CG, leaving viewers with the jaws agape.
---
7. Perfect Blue

Episodes: 85 min
Aired: February 28, 1998
A psychological thriller, Perfect Blue will leaver viewers scratching their heads and wondering what they just watched. The movie revolves around Mami, the lead in an Akihabara idol group, who wishes to become an actress. Her fans disagree with her move and she is opening ostracized and ripped apart. One fan takes things too far when she lands a role on a TV crime drama. Writers and directors go missing and weird letters are left around for her to find. Mami is frightening and begins to question even her own surroundings wondering if she really is who she things she is.
Perfect Blue perfectly displays Japan's idol culture where fans rule these young women's personal lives lest their popularity decline. The film touches on very real issues that idols have faced in the past and does not shy away from the harassment received by these idols for even dating. The character Mami is persistent in her dreams and is undeterred by the warnings of her managers, but quickly begins to fall apart once the pressure of succeeding is forced upon her. The movie does a great job jerking viewers around and always keeping them on their toes.
---
6. My Neighbor Totoro (Tonari no Totoro)

Episodes: 86 min
Aired: April 16, 1988
Two young girls named Mei and Satsuki move to the countryside with their father, leaving their mother behind in a hospital to recover from a long-term illness. While they wait for their mother's recovery, the girls explore the local forest and befriend a local deity who Mei deems to be "Totoro" or troll in Japanese. Together, they play and go on adventures in the forest until one day Mei becomes lost. Satsuki sets on in search of her younger sister with the help of Totoro and all is set right.
My Neighbor Totoro is a classic in its own right and is a must see for anime lovers across the world. Miyazaki captures the magic and wonder of Japanese folklore and beautifully ties it to the modern world in a heartwarming tale about childhood and growing up. The music provided by resident Ghibli composer Joe Hisaishi is whimsical and lovely, while the amazing hand drawn animation captures every detail. There is a reason that Totoro is more popular than Mickey Mouse in Japan.
---
5. Summer Wars

Episodes: 114 min
Aired: August 1, 2009
In a world where online activity is require for everyday interactions, Kenji has a promising future as an admin and is quite gifted with mathematics and programming. When he runs into a classmate Natsuki, she invites him to her grandmother's birthday party where Kenji is introduced as her fiancé. With both parties surprised, Kenji leaves and meets Natsuki's uncle who happens to be a computer genius. Little does he know how much trouble this uncle will cause? Kenji receives a mysterious email with a mathematical equation that he is determined to solve, but once he does a mysterious computer virus hacks his online account and begins to hijack other accounts causing chaos in both the virtual and real worlds.
While technology can be useful to solve everyday problems, perhaps mankind may rely too heavily on machines that anybody with bad intentions can easily overturn and wreak havoc. Summer Wars seems to encourage a healthy balance between the two and shows what gets lost when control of our creations is taken away. There are boundaries that are never meant to be crossed and many times humans forget this in their pursuit of knowledge. Natsuki eats from the forbidden fruit and must rectify his error lest more is taken away from him. Action-packed and an all-out fun film, Summer Wars won't disappoint.
---
4. The Girl Who Leapt Through Time (Toki wo Kakeru Shoujo)

Episodes: 98 min
Aired: July 15, 2006
Makoto Konno mysterious gains the power to leap through time after she comes across a strange walnut shaped object inside her classroom. After narrowly escaping death, she decides to continue using her power for small things, such as passing exams and arriving on time places, but things take a turn when her best friend Chiaki confesses his love for her. She jumps back in time to avoid him and begins to understand that her actions have consequences. After discovering she has a limited amount of jumps left, Makoto sets out to set things right and reverse all the damage she cause with her previous jumps.
An answer to everyone's favorite fantasy of reversing time to avoid undesirable situations, this movie is based on a novel of the same name by Yasutaka Tsutsui. When a person can change their decisions at will, morals are blurred since the user can easily change outcomes. Makoto realizes that the thrills she gained from fixing mundane habits in her life quickly wore off so she began upping the stakes. Time travel became a drug and power quickly rose to her head until she realized she was only given limited power and her new world that she created was not one she wanted to live in. The Girl Who Leapt Through Time is an adventure and drama filled ride giving viewers a taste of something they will never have.
---
3. Paprika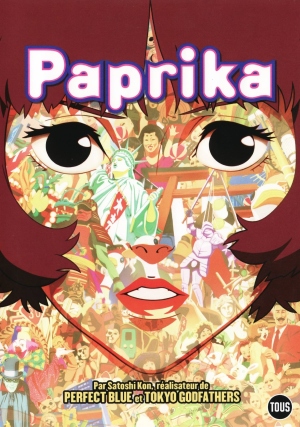 Episodes: 90 min
Aired: November 26, 2006
Researchers discover a path to helping patients through their dreams, but little do they know how far down the rabbit hole goes. One of the research doctors, Atsuko Chiba, takes on an avatar she names "Paprika" and begins to treat patients outside the facility she works for and against regulations. Paprika begins treating a detective by the name of Toshimi Konokawa who has an incomplete dream giving him a bad case of anxiety. He is given information for the physical offices where the dream machines are stored and told to come in secret, since Atsuko does not want her secret getting out. Soon the machines are stolen and it is revealed that they do not have restrictions on who a person can access, leaving everyone as fair game.
Paprika was directed by the amazing Satoshi Kon who also directed Perfect Blue and was taken from us too soon in 2010. The movie has similar elements to the live-action film Inception who many loyal fans claim to have stolen Paprika's plot. As in most of Kon's work, the movie can be slightly hard to follow and might require several viewings before all of its secrets are revealed, but it's a fun ride attempting to catch all of the tiny details Kon has packed into this movie. The art and color palette are spectacular as well as the animation. Viewers who are looking for something different, look no further than Paprika.
---
2. The Tale of the Princess Kaguya (Kaguya-hime no Monogatari)

Episodes: 137 min
Aired: November 23, 2013
When a simple bamboo cutter discovers a magical glowing bamboo stalk in the bamboo forest, he finds a tiny young baby girl inside its bloom and brings her home with him. He and his wife quickly realize that she is no ordinary child as she grows at an astonishing rate and attracts the attention of the local children she befriends. The bamboo cutter returns to the forest and begins to find gold and silk cloth in the bamboo he cuts. Taking this as a sign of what his adoptive daughter must become, he sets out to the capital in order to establish a residence and a name for her. He returns to their village and brings the young girl back to the new palace he had built where she further draws the affections of five of the highest ranking men in the country. Unsatisfied with all of them, she sets them to do impossible tasks in order to remain free.
Nominated for Best Animated Feature Film at the Academy Awards, The Tale of the Princess Kaguya is loosely based on one of the oldest Japanese folktales in existence called, The Tale of the Bamboo Cutter. The movie is gorgeously animated in the style of traditional Japanese brush strokes and is a feast for the eyes. In addition to its visuals, The Tale of the Princess Kaguya has an amazing story that touches on the treatment of women during feudal Japan. Kaguya is often complimented and valued because of her looks, which men often wish to own as a form of accomplishment. Kaguya quickly realizes this and therefore realizes that the only way to remain free is to escape a life amongst the nobles. The movie is heartbreaking and will leave an audience in tears.
---
1. Grave of the Fireflies (Hotaru no Haka)

Episodes: 89 min
Aired: April 16, 1988
During World War II, many Japanese families were displaced and innocent children were often left to fend for themselves. Sirens were commonplace and fear was rampant. Seita and his younger sister Setsuko found themselves caught in a firebombing and while they survived, their mother was not so lucky. With their father away on a war ship, they are shipped off to their aunt's house who is upset she has to share rations with her nephew and niece. Seita becomes fed up with his aunt's behavior and decides him and Setsuko and fend for themselves inside one of the many bomb shelters. He is sorely wrong and both begin to starve. Seita tries everything in his power to find food and survive with the hope that one day their father will return from war.
Probably one of the most depressing movies of all time and a rare movie that requires a chaser film afterwards, there isn't even an ounce of happiness in this film. The subject of the movie isn't meant to be light-hearted though and the writers wrote the story with extreme care making sure not to sugar-coat the suffering of the innocent Japanese citizens during the fire bombings of World War II. Grave of the Fireflies is powerful and is often heralded as one of the greatest war films ever made, just make sure tissues are available upon viewing this film.
---
While anime series are by far the most popular go to for viewers, movies are often left out or behind when talking about favorites despite having a bigger budget and better animation. While stories are shortened down to several hours instead of many, there are plenty of movies that will quench the thirst of the anime hungry and may even convert anime naysayers.
---