The Tiger Returns
Episodes : 33
Genre : Action, Sports, Drama
Airing Date : April 20, 1981 – January 18, 1982
Studios : Toei Animation
Tiger Mask Nisei Introduction
Taking place a little over a decade after the original Tiger Mask, and with a real life Tiger Mask now competing at that time, it was natural to once again make a new anime. The current Tiger Mask is Tetsuo Aku, a former resident of the orphanage that Naoto Date, the original Tiger Mask, previously supported. Like his idol, he trained at the Tiger's Den, and cross trained in many countries' native martial arts to become the perfect wrestler! But by day, he assumes the role of a bumbling sports journalist as he faces the evil forces of the Galactic Wrestling Federation.
What We Liked About Tiger Mask Nisei
Despite the series not being acknowledged in Tiger Mask W, Nisei does a great job of being not just a sequel, but being its own series. So, if you haven't seen the original series or W, then you have nothing to worry about since watching either one isn't a prerequisite in order to enjoy Nisei. If you're a hardcore wrestling fanatic that loves anime, then Tiger Mask Nisei may (or may not) be good for you for the following reasons.
Why You Should Watch Tiger Mask Nisei
1. Episodic
The good thing about Tiger Mask Nisei's presentation with its story is that it's largely episodic. So you can jump into almost any episode, and easily follow along. While there is a main villain Tiger Mask has to face at the end, the fact that it's episodic means it is just really easy to pick up, or give you a good idea on whether or not it's a good anime to continue with.
2. Great Action
If you enjoyed the action in Tiger Mask W, then we promise you'll also love the action of Nisei. It excellently portrays Japan's sports oriented nature of professional wrestling, while also using gimmicks and storylines that are common in America. In today's WWE, a lot of moves that emphasize on head bashing are banned in order to avoid concussions that many speculate led to Chris Benoit's incident. However, if you want to enjoy that aspect of wrestling and more, Tiger Mask Nisei has it. As opposed to being more flashy, the wrestling portrayed here emphasizes more on technique. Thanks to Tetsuya's cross training, you get to see an excellent mix of takedowns, striking, and submissions, just like the real life Tiger Mask portrayed by Satoru Sayama.
3. Features Some Real Life Wrestlers
Just like its predecessor and successor, Tiger Mask Nisei features some real life wrestlers of its time. In W, you got the present stars of New Japan Pro Wrestling such as Kazuchika Okada, Hiroshi Tanahashi, and Tetsuya Naitou. In the first series, it featured Antonio Inoki and Giant Baba as the OG Tiger Mask's main allies as they take on the Brisco brothers, the Funk Brothers, Classy Freddie Blassie, and many others. For Nisei, Antonio Inoki (just years after facing Muhammad Ali) once again comes back to serve as Tiger Mask's greatest ally. In addition to Inoki, we get to see foreign wrestlers such as Stan Hansen, Abdullah the Butcher, Dynamite Kid, Hulk Hogan, Dusty Rhodes, and Andre the Giant!
Why You Should Skip Tiger Mask Nisei
1. It Makes Andre Look Weak
If there's one thing that dedicated wrestling fans aren't going to enjoy about this anime, it's how the main villain, Hassan, beats Andre the Giant in the same manner that the Ultimate Warrior squashed Triple H at WrestleMania 12. Considering how Andre was portrayed as invincible and undefeated during the broadcast of this series, seeing him defeated rather instantly considering how fans are familiar with his legend just feels rather offensive and inauthentic. If you're a huge Andre fan and part of his posse, then you're not going to like how they made use of his cameo.
2. Improper Use of Characters
As a successful wrestler, Tetsuya really has no reason to seek a day job as a reporter since wrestling can have him set for the rest of his life if he uses his earnings wisely. The only reason to give him a regular job for the sake of story is so he can have a cast he can interact with while keeping his identity a secret (like Superman/Clark Kent, but at least wrestling pays the bills) just so there could be some tension. However, we feel that quality could have been explored in more sensible ways. For example, he could have continued to help contribute to the orphanage like Naoto did and keep that element going, and at the same time, have a new female director that could serve as the love interest who speculates that he's Tiger Mask.
3. Not Canon
As we stated earlier, the good news is that you don't have to watch the other Tiger Mask anime installments to enjoy this anime. The bad news is that even though this anime does make a few references to the original, based on what was portrayed in Tiger Mask W, where Nisei is not at all acknowledged. Nisei is not officially deemed canon. Other than the secret training facilities in the mountains, there are no traces of this anime in W, which makes numerous references and homages to the first series.
---
Final Thoughts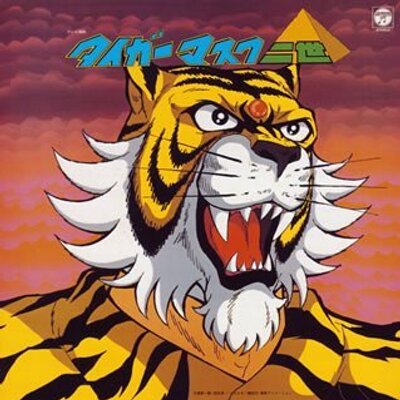 For old school anime fans and long time wrestling enthusiasts, we promise you'll love this. It has everything people could love about both mediums. It's action packed, silly, and a treat to watch. Anime and wrestling are both about telling a story and this series does an excellent job of capturing that quality. While we agree it's not fair that it is not acknowledged in W, at the very least, you don't have to watch it or the first series in order to enjoy Tiger Mask Nisei.
---