What You Need to Know:
Welcome to the anime streaming charts yet again this Sunday morning! We hope you are looking forward to what we have in store for you.
Last week, we saw the Disney mega-hit Zootopia reigning from on high over fan favorites like Re:Zero and Sword Art Online seasons one and two. What was really unique too was that both seasons were charting!
This week we have two, that's right, two western animations on this list. Be sure not to freak out. With that being said, let's get right into it!
---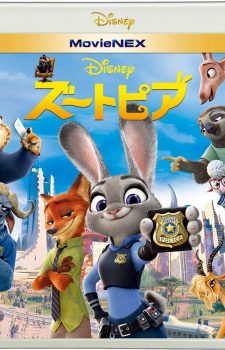 Re: Zero Kara hajimeru Isekai Seikatsu
JoJo's Bizarre Adventure: Diamond is Unbreakable
Nejimaki Seirei Senki: Tenkyou no Alderamin
The Seven Deadly Sins -Signs of Holy War-
Source: Video Market
Well well well... I see Masou Gakuen is high on this list! That is what I am talking about!
Huh so we have Zootopia and Adventure Time this week. What is next? Powerpuff gGirls? I think I will stick to my anime please and thank you.
[ad_dfp position="bottom1" unit_pc1="true" unit_pc2="true" unit_sp1="true" class="mt40"]