What You Need to Know:
Welcome one and welcome all to the anime streaming chart via Video Market. It's time to bring you more of what is popular and streaming in Japan!
Last week, we saw Zootopia, a Pixar movie, reign from on high. Re:Zero as well as Macross Delta, both giants on this chart, dropped forcing us to question if maybe their fame has burned out.
This week we actualy have a rather funny moment in the middle of the chart where the first and second seasons of a show actuall charted against each other. Check out this and more below!
---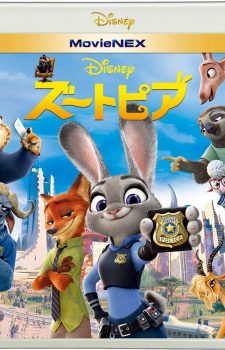 Re:Zero Kara Hajimeru Isekai Seikatsu
Sword Art Online 1st Season
Sword Art Online 2nd Season
Nejimaki Seirei Senki Tenkyou no Alderamin
JoJo's Bizarre Adventure: Diamond is Unbreakable
Source: Video Market
Senpai! nooooooo! Please notice Masou Gakuen HxH and give it more love!
How... how did SAO seasons one and two chart here... and so close?! Why? Everyone knows about the second season and how it did us dirty.
[ad_dfp position="bottom1" unit_pc1="true" unit_pc2="true" unit_sp1="true" class="mt40"]