What You Need to Know:
Perfect for a lazy Sunday, welcome to the Anime Streaming Chart for this week!
Last week, we saw charting favorites Re:Zero and Zootopia fall down a bit as Tenkyou no Alderamin took over the top. What about this week?
This week shows a lot of new shows as well as shows that have charted previously and then now come back. We have a veeeeeeeery old anime as well as a fall anime already?! Check it out below!
---
JoJo's Bizarre Adventure: Diamond is Unbreakable
Re: Zero Kara Hajimeru Isekai Seikatsu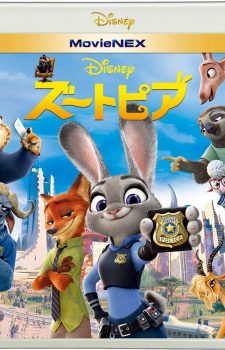 Girls und Panzer the Movie
Natsume Yuujinchou 5th Season
Nejimaki Seirei Senki: Tenkyou no Alderamin
Source: Video Market
Girls und Panzer in two slots?! I THINK SO!
Oh wow Natsume Yuujinchou 5th season is already charting?! There are only 1-2 epsiodes out which means that people are really into this show. Do we have our Juggernaut for the season?
[ad_dfp position="bottom1" unit_pc1="true" unit_pc2="true" unit_sp1="true" class="mt40"]