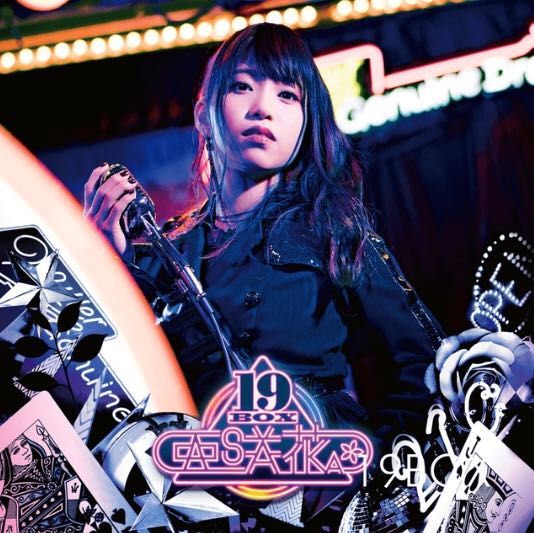 What You Need to Know:
The awesome anisong app, ANiUTa, is making waves worldwide with its abundant content for anime fans. 2018 was an incredibly strong year for the app, with new artists that have been added to the catalog. Some of these artists include the A3! Vivid Summer EP, TV Animation "STEINS;GATE 0" Original Soundtrack, Shoujo☆Kageki Revue Starlight Original Soundtrack, and of course the fan favorite Red Swan by YOSHIKI feat. HYDE. Along with a strong addition of new titles, 2018 also had a big impact with streamed songs.
SHINY DAYS by asaka took the number one position, while TRUE held onto the 5th position with the popular single, "Sincerely". Red Swan by YOSHIKI feat. HYDE managed to just sneak its way into the top 10, holding onto 10th position to finish off the year.
2019 is looking to be even more promising than ever for anisong fans, as more upcoming songs will be available over time. Some notable artists include: 19BOX by asaka, Ssss. Gridman Original Soundtrack by Shiro Sagisu, TV Anime "Akanesasu Shojo" Original Soundtrack by Kenji Ito|Kohta Yamamoto|Shun Narita, and My Prince-One by Prince-One. This is just a small taste of what to expect for ANiUTa but we're certain that it's going to be a spectacular year for the popular anisong streaming servive! For more on ANiUTa and its music service, be sure to visit the official Twitter and Facebook pages.
Top 10 Anisong Hits for 2018 [US]
1. "Shiny Days" - Asaka (Laid Back Camp)
2. "Fatima" - Kanako Ito (STEINS;GATE 0)
3. "God Knows" - Aya Hirano (The Melancholy of Haruhi Suzumiya)
4. "Mirai no Boku ha Shitteru yo" - Aqours (Love Live! Sunshine)
5. "Sincerely" - TRUE (Violet Evergarden)
6. "Here" - JUNNA - (The Ancient Magus' Bridge)
7. "THE HERO!!" - Jam Project (One Punch Man)
8. "Yuuki ha Doko ni? Kimi no Mune ni" - Aqours (Love Live! Sunshine)
9. "Aozora no Rhapsody" - fhana (Miss Kobayashi's Dragon Maid)
10. "Red Swan - TV Edit -" -YOSHIKI feat. HYDE
---
I'm suprised that Red Swan only made it to top 10! I thought it surely would be in the top 5 for 2018.
While it certainly is a great song, there are sooo many amazing anisong out there!
---