What You Need to Know:
Crunchyroll is excited to roll out some new rewards for Crunchyroll members, with its biggest reward yet -- the Super Fan Pack! After months of behind the scenes planning with a select group of partners that embody Crunchyroll's dedication to super-serving its fans, the Super Fan Pack is officially available with ANiUTa, Utomik, MunchPak, Right Stuf Anime, and exclusive Crunchyroll access and discounts.
So, what is the Super Fan Pack, you ask? It's a monthly subscription that currently features benefits in the form of ANiUTa services, Utomik, and more! Scroll down for details!
Source: Official Press Release
ANiUTa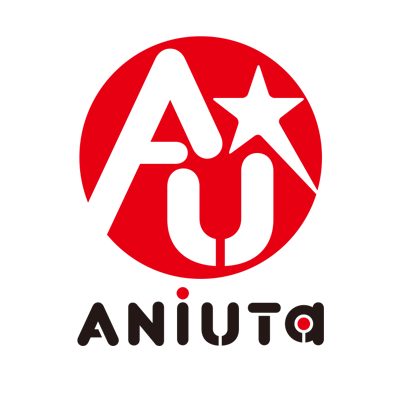 The world's first anime song streaming service, ANiUTa, offers more than 15,000 songs available for streaming in the US. You can stream full songs at 320 kilobits per second and store up to 1,000 songs in a library.
With songs from current shows like Attack on Titan Season 3, Steins;Gate 0, and The Ancient Magus' Bride, plus hot classics like Fairy Tail, Ghost in the Shell Stand Alone Complex and One Punch Man, there's something for every anime fans ears! You can download ANiUTa for Android and iOS below, then log in with your Super Fan Pack credentials to start listening.
Utomik
Utomik brings a library of 800+ hand-picked games that grows every week. You get instant access to a deeply diverse collection so there's something for every kind of gamer. They have partnerships with 100+ publishers and developers such as Idea Factory Intl, SEGA, Warner Bros. Games, Aksys Games, and Curve Digital! Start playing after downloading a small part. No installations, no patching, no distractions!
Start playing after downloading only a small part, the rest downloads as you play with no lag or buffering. Play what you want, when you want! Click the Utomik logo to go to the special site for Crunchyroll Super Fan Pack Members to get started.
MunchPak
MunchPak delivers snacks from around the world direct to consumer. With 3 different sizes, over 60 different countries, and 15 ways to customize a MunchPak anyone can travel the world from the comfort of their home.
Snacks from around the world. Delivered to your door. Crunchyroll Super Fan Pack Members will receive a free MunchPak snack box with more specific details coming soon.
Right Stuf Anime
One of the industry's original pioneers, Right Stuf Anime celebrated their 31st Birthday this year and operates one of the trade's most recognized Internet storefronts. With over 25,000 products, it's one of the premier North American specialty retailers in the anime and manga marketplace.
Right Stuf also publishes its own anime titles under video production label Nozomi Entertainment, and handles production/distribution for several firms, including Sunrise, Inc. for their Gundam Franchise, Aniplex of America, PonyCan USA, and Eleven Arts, amongst others. Crunchyroll Super Fan Pack Members can receive up to a 10% discount on Home Video and Manga products on the site, with more details coming soon.
Additional Info
Not only do you get all of the above for signing up under the Super Fan Pack subscription, but Crunchyroll is also sweetening the deal even further with FREE domestic shipping and discounts in the Crunchyroll Store, along with an exclusive Super Fan Pack swag bag for new members. And on top of that, Super Fan Pack members also get access to exclusive events in the future as well as complete access to its companion platform, VRV. All for only $14.99 a month!
That's not a typo, all of the aforementioned services and discounts on their own can be worth over $100. You're getting what is possibly the best deal ever for thousands of hours of content and that's before adding the additional content included in ANiUTa and Utomik, as well as the discounts on MunchPak, Right Stuf Anime, and the Crunchyroll Store. Do yourself a huge favor and sign up for the Super Fan Pack today, because it will only get better from here.
*Currently, the Super Fan Pack is only available to free or new users of Crunchyroll in the US, who have never subscribed to Crunchyroll Premium or Premium+, and only on web and Android. We're working on increasing the availability and will share more future. Please note that on the web you'll need to make sure you're logged out before clicking on the "Try Free" button on the top of the page.
---
Look at all of those goodies! I want!
I'm definitely singing up for this one!
---