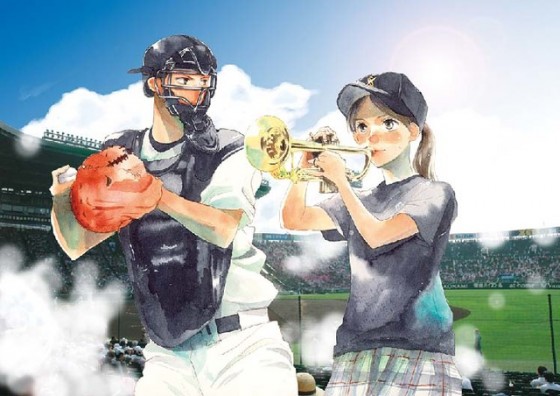 What You Need to Know:
A few months back it was announced that Kazune Kawahara's manga Aozora Yell (Yell for the Blue Sky in English) would be getting a live-action movie adaptation. The movie is set to premier on 20 August this year, with Tao Tsuchiya playing Tsubasa and Ryouma Takeuchi as Daisuke.
The original shoujo series follows Tsubasa Ono, a girl who wants to play the trumpet in a brass band at a baseball game, and Daisuke Yamada, a catcher for the school's baseball team.
Now, the first key visual for the film has been released. Check it out below alongside the PVs, which we've provided in case you missed them!
Source: Natalie
---
The main actress is pretty cute, but this sounds like a shoujo snoozefest...
Noo, it's a super-cute story! And the colours in the poster are so pretty! I'm dragging you to see this whether you like it or not!