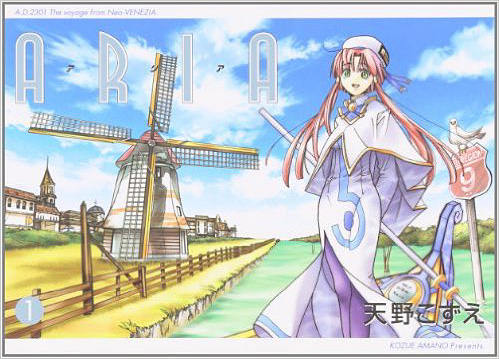 What You Need to Know:
Today, Nozomi Entertainment has announced a Kickstarter to dub the series ARIA The Animation. They have announced too that they are going to be including both the original Japanese with subtitles and the dub in the Blu-ray release.
There are various levels that are allowed as usual for it. But something cool this time is that backers, at certain levels, will be able to have a say in Nozomi Entertainment's production process and they even break down how the money will be used that you donate.
As of writing this article, there are 29 days left and they have already raised over $15000 towards their $110,000 goal. So, if you love this classic anime, you can either support or get it here! For those who do not know ARIA The Animation, Nozomi Entertainment has also uploaded the Trailer and the 1st Episode subbed on youtube for everyone to watch!
Source: Kickstarter Page
---
I forgot how relaxing this series is.
I'll say. It's a masterpiece for the slice of life genre!
---