What You Need to Know: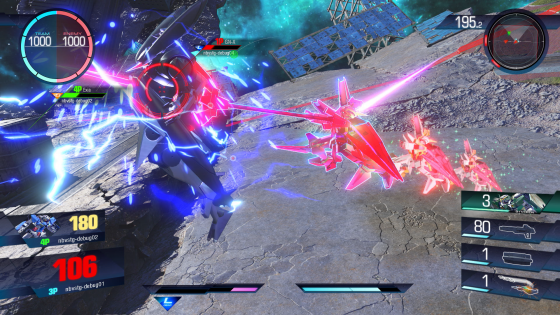 BANDAI NAMCO Entertainment America has officially announced that GUNDAM VERSUS is available now for the PlayStation 4. Take control of over 90 Mobile Suits spanning more than 35 years of the Mobile Suit Gundam saga and experience one of the most popular imports in Japanese pop culture history like never before.
GUNDAM VERSUS, arrives in the Americas for the first time developed from the ground up exclusively for the PlayStation 4 system. In the game, players will pilot legendary Mobile Suits, each equipped with its own weapons systems for players to learn and master. Every Mobile Suit also features enhanced mobility options enabling advanced strategies to evade and outwit opponents, in explosive two-on-two and three-on-three online battles. Look forward to our review real soon!
Source: Official Press Release
Official Trailer
GUNDAM VERSUS Launch Trailer | PS4

---
So I guess this is like the Gundam Extreme Versus series they have in Japan right? But now for the Americas?
Seems so yes, which is great for Gundam fans overseas who want that team-battle experience.
---