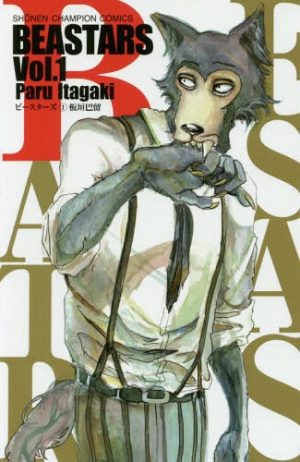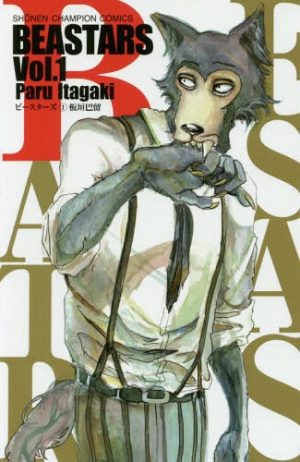 BEASTARS

Genre:
Drama, Shounen, Slice of Life, Supernatural
---
Airing Date:
October 8 2019
---
Official Images / Key Visuals
Synopsis
A world in which carnivores and herbivores co-exist.
Eating meat is considered a serious crime. At the famous boarding school, Cherryton Academy, students are being killed and consumed as "eating crimes" are occurring. As the academy is being drawn into unrest, a strange humanoid wolf and member of the drama club, Legoshi lives a quiet life in contrast to his massive body and sharp fangs.
However, one day, Legoshi meets a small female student who is a rabbit named Haru. This shakes his heart to the core.
'What are these feelings I have for her? Is this love? Am I hungry?' The truth he arrives at is his true instinct...
Characters & Voice Actors List
Legoshi

Voice Actor: Chikahiro Kobayashi
---
A second year high school student and gray wolf. Contrary to his body of a large carnivorous animal, he's quiet, gentle, and delicate. He's not very good at communicating with others, so they think he's a bit strange. He tries to live as inconspicuously as possible, and is devoted to doing behind-the-scenes work for the drama club.
Haru

Voice Actor: Sayaka Senbongi
---
A third year high school student and dwarf rabbit. While she looks small and adorable, she has a refreshingly honest personality. She has platonic relationships with other male students, so that's why she's being bullied by other female students, but she deals with it. She was the horticultural club president before it was disbanded.
Louis

Voice Actor: Yuuki Ono
---
A third year high school student and red deer. He's an actor in the drama club. Heir to a conglomerate and with a handsome figure, he's a charismatic student at Cherryton Academy who's rumored to be the 'Next Beastar'. He's more harsh with himself than anyone else, and doesn't trust anyone.
Juno

Voice Actor: Atsumi Tanezaki
---
A first year high school student and gray wolf. She's one of the actresses for the drama club and others are jealous of her for her good looks, but she's a bright and good-natured hard worker. As she idealizes being in a relationship with someone of the same species, she believes that only Legoshi is the right one for her.
Jack

Voice Actor: Junya Enoki
---
A second year high school student and labrador retriever. He's Legoshi's roommate. He's gentle and friendly, but a bit of a scaredy cat. He's a friend who grew up in the same neighborhood at Legoshi, so he has a good understanding of Legoshi who's easily misunderstood. He's smart and has the best grades in school.
Gouhin

Voice Actor: Akio Ootsuka
---
A psychiatrist panda working in 'Urashi', a town for carnivores. He captures and counsels carnivores plagued by their carnivorous instincts, and his facial wounds were made by patients. He's a crude and rough divorced 31-year-old, but he's gentle and caring at heart.
Collot

Voice Actor: Takeo Ootsuka
---
A second year high school student and English sheepdog. Another roommate of Legoshi's. He's a big-hearted and easygoing guy. All the girls who see his eyes hidden behind his long hair seem to fall in love...
Voss

Voice Actor: Yoshiyuki Shimozuma
---
A second year high school student and fennec fox. Another roommate of Legoshi's. Although he's friendly with Legoshi, it seems that he sometimes whispers 'Don't look down on me' in his ear.
Theme Songs

Ending Song: TBA by YURiKA

Adaptation

Manga


Main Staff

Original Creator: Paru Itagaki
Director: Shinichi Matsumi
Script: Nanami Tsuguchi
Character Design: Nao Ootsu
Music: Satoru Kousaki (MONACA)
(Credit Honey's Anime when you use our description.)
---