What You Need to Know:
Yesterday, SOEDESCO announced that the boxed complete edition of BLACKHOLE for PlayStation® 4 will hit the store shelves on 6 February 2018. BLACKHOLE: Complete Edition includes all previously released DLC and updates, over 130 levels including 10 all-new locations, a digital artbook and soundtrack featuring over 40 tracks, developer diaries, a playable prototype of the game, and printable high resolution artwork, wallpapers & collector cards.
Get a chance to experience this awesome sci-fi platformer which comes with more than 130 levels in 6 dimensions to explore, Hundreds of secrets to discover and puzzles to solve and more!
Be sure to check out the awesome trailer below and tell us what you think!
Source: Official Press Release
About Blackhole
Blackhole is a hardcore sci-fi platformer made by FiolaSoft Studio. The game revolves around a spaceship which crashes on Entity, an unidentified object resembling a planet. The player takes on the role of the coffee guy of the crew, who wakes up all alone after the crash. The player's only company is Auriel, the ship's computer's sarcastic A.I. Together, players need to fix the spaceship, save all the others and become heroes of planet Earth with mysterious caves, lost cities, towering mountains and deep forest full of tricky, gravity defying puzzles and deadly traps in their way.
Official Trailer
BLACKHOLE: Complete Edition - Gameplay Trailer - ESRB

Screenshots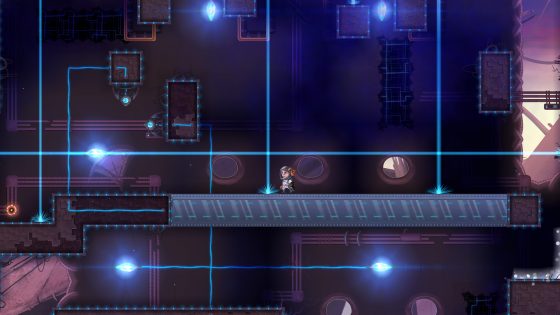 ---
The pixel style visuals always impress me. That and I'm a sucker for the platformer games!
When I first took a glance it reminded me of Spelunky but of course it's totally different. I look forward to seeing more content!
---