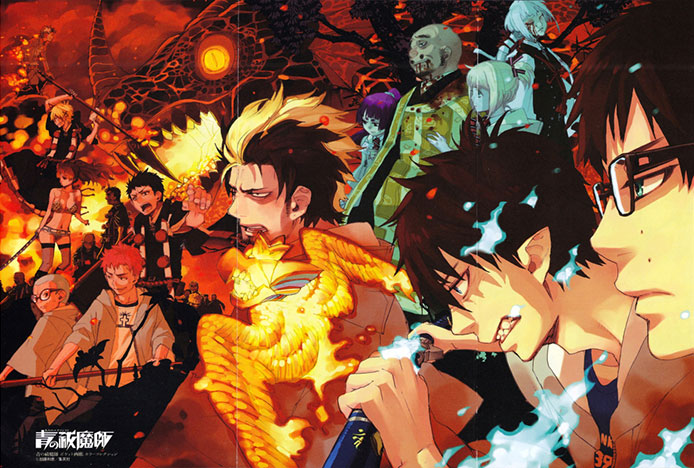 What You Need to Know:
A while back, we brought you the news that Blue Exorcist, aka Ao no Exorcist, would be getting a new stage play.
Now, individual visuals for all the cast memebers in character have been released.
So what do the characters look like with their new casting? Check them out below!
Ryou Kitamura as Rin Okumura
Shuuto Miyazaki as Yukio Okumura
Ikkei Yamamoto as Ryuuji Suguro
Koji Saikawa as Renzou Shima
Yuuto Doi as Konekomaru Miwa
Nozomi Maeda as Shiemi Moriyama
Mami Katou as Izumo Kamiki
Taiyou Ayukawa as Mephisto Pheles
Hitomi Yasueda as Shura Kirigakure
Asami Tano as Mamushi Houjou
Kouhei Hayashida as Juuzou Shima
Ryuunosuke Matsumura as Kinzou Shima
Mitsuru Karahashi as Shirou Fujimoto
Kousen as Tatsuma Suguro
Nozomu Masuzawa as Yaozou Shima
Masaya Matsukaze as Saburouta Toudou
Source: Nijimen
Reactions Around the Web
I'm actually surprised at the quality of these! I might want to go see it now...
It's so rare to see older actors and not just newbies!! Everyone really looks the part!
All the girls are so cuuuute
... My eyes went straight for the boobs
Papa looks perfect!
---
Woah, the fan reactions are so different for this compared to other stage plays!
To be fair, this is on a whole other level! After what they did to Enstars, I think a lot of people are relieved!