Blue Thermal

---
---
Studios:
Telecom Animation Film
Official Images / Key Visuals
Synopsis
Tamaki Tsuru wants an ordinary college life and a dazzling romance that makes her heart dance. What she didn't expect was that she would fall in love with the sky.
In high school, Tamaki devoted herself to volleyball, but she has different plans for her college life—getting a romantic boyfriend! She moves from Nagasaki to Tokyo for college and soon after classes start, she looks into joining a club. One day, while she is trying out an all-around club—a club whose members do various sports and other activities together—she accidentally hits another student carrying a glider with a tennis ball and damages it. Unable to pay for its repairs, she ends up having to join the aviation club and work as their lackey. This isn't the campus life she had in mind, and she is very unhappy with her current situation. However, her outlook changes the moment Kuramochi, the captain of the club, takes her for a spin in his glider. She becomes fascinated with the beauty of the ever-expanding sky as she soars in the sky for the first time in her life.
Tamaki is able to escape from the painful memories of her sports past, but she becomes infatuated with the world in the sky and wants to get better and better each time she flies. As she works together with Sorachi, an encouraging upperclassman, and the other members of the club towards their goals, a tight-knit bond forms between them before she knows it. THIS is the "fulfilling college life" that she wanted.
Tamaki soars in the wide open sky with various feelings in her heart. The trauma from her past and a rival she must face, as well as a sudden goodbye are all waiting for her on the ground.
Having fallen in love with the sky, can Tamaki make it through the cloudy skies and come upon the miraculous updraft, Blue Thermal?
Characters & Voice Actors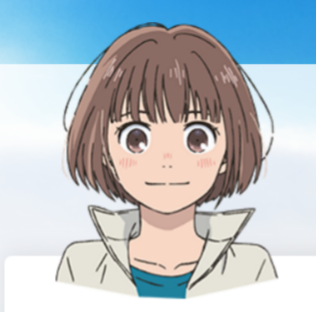 Tamaki Tsuru:
Mayu Hotta
A freshman at Aonagi University and a member of the aviation club. She goes by the nickname Tsurutama. Longing for an ordinary college life, she moves from Nagasaki to Tokyo, but one thing leads to another and she ends up joining the aviation club.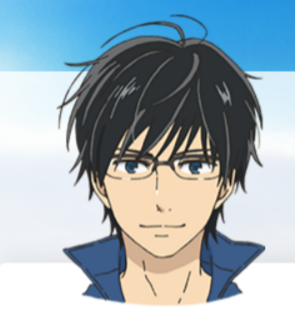 Jun Kuramochi:
Nobunaga Shimazaki
A senior at Aonagi University and captain of the aviation club. He's a genius at operating gliders and an indisputable ace pilot. He welcomes Tsurutama into the aviation club and looks after her.
Daisuke Sorachi:
Junya Enoki
A sophomore at Aonagi University and member of the aviation club. He's an honest and athletic guy. He's in charge of training the first year members and is always getting into fights with Tsurutama.
Theme Songs

Opening Song: "Blue Thermal" by SHE'S

Adaptation

"Blue Thermal" (Manga)


Main Staff

Original Creator: Kana Ozawa
Director: Masanori Tachibana
Script: Masanori Tachibana / Natsuko Takahashi
(Credit Honey's Anime when you use our description.)
---