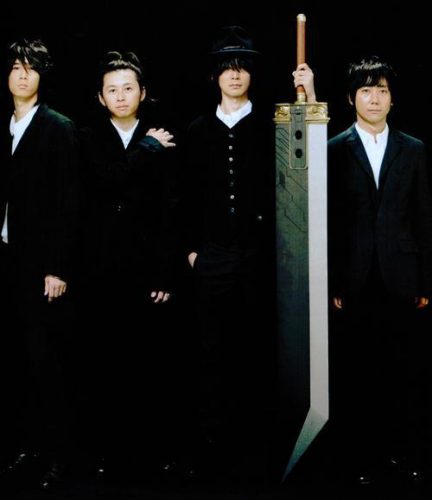 Sometimes you hear the name of a band and that name sticks with you forever, whether it's catchy or weird or hilarious. BUMP of CHICKEN is one such band whose name is definitely hard to forget when you hear it for the first time! But you know what is even more unforgettable than BUMP of CHICKEN's unique name? You guessed it - their music!
BUMP of CHICKEN is a J-rock band that bridges the gap between commercial, mainstream success and anisong fame. They produce a lot of music, some of which is used for the otaku world and for which they have gained many otaku fans. But they also have found a lot of success on the mainstream charts for the rest of their music. And the best part is when these worlds overlap, and BUMP of CHICKEN's otaku music is embraced by everyone!
Let's have a look at who they are and where you may already know them from in the otaku world - and hopefully, you can find even more music by this cool group.
Childhood Friends to Rock Stars

The members of BUMP of CHICKEN, Fujiwara Motoo (Vocals, Rhythm), Masukawa Hiroaki (Guitar), Naoi Yoshifumi (Bass), Masu Hideo (Drums) go back a long way - they've known each other since kindergarten in fact! They continued on through school together, all the way through high school. Their first "performance" was in 1994 at their ninth grade festival, where they covered a Beatles song. By 1999, just out of high school, BUMP of CHICKEN were already releasing their first album ("Flame Vein") and their first single ("Lamp"), and by 2000, they were on their first tour.
BUMP of CHICKEN "Hello, World" from Blood Blockade Battlefront
In 2001, BUMP of CHICKEN started to make real waves in the music industry when their third single, "Tentai Kansoku," made it on the Oricon Weekly Charts in Japan at number three. Then in 2002, BUMP of CHICKEN's music was used for the Japanese drama Tentai Kansoku, which widened their exposure to an even bigger audience. They were developing quite a big fan base in mainstream music by that time... and then they broke into the anisong scene.
Into the Otaku World

BUMP of CHICKEN "Acacia" from Pokemon special music video Gotcha!
In 2003, BUMP of CHICKEN's song sailing day was used as the ending theme for the One Piece film One Piece: Dead End Adventure. They continued to release and re-release music over the next couple of years - with lots of things landing number one on the Oricon Charts - and then in 2005 their song "Karma" was used as the theme for the game Tales of the Abyss. The band then stuck to mainstream music for quite some time after this, releasing more and more singles and albums and gaining more and more traction in the music industry. In that time, several of their songs were used in various rhythm games in Japan including Pop'n Music and Taiko no Tatsujin.
2011 saw the return of BUMP of CHICKEN to the otaku world. "Tomodachi no Uta" was released as the theme song for the movie Doraemon: Nobita and the New Steel Troops—Winged Angels. It was considered a huge honour by BUMP of CHICKEN to write a song for Doraemon as all four members have loved him since their own childhoods. That same year BUMP of CHICKEN's song "Zero" was the theme song for the game Final Fantasy Type-0. They didn't work in the otaku industry again for a few years, but came back to release "Hello, World!" as the opening for Blood Battlefront Blockade in 2015, and then released both the opening and ending songs of March Comes in Like a Lion, along with their song "Go" serving as the theme for the anime version of Granblue Fantasy in 2016.
Now fast-forward to 2020, and BUMP of CHICKEN is making huge waves in the otaku world again. Their song "Acacia" was released with a special Pokemon music video titled GOTCHA! that brought Pokemon fans to tears as it trended around the world. Now more people than ever are searching for this band with the unusual name!
---
Final Thoughts

BUMP of CHICKEN are an incredibly successful band. Since the release of their third single, every single they've made has been on the top ten charts in Japan - and they've released 23 so far! Their music is loved by otaku and mainstream listeners alike, and their anisong music is likely to be heard even in normal department stores and other public places in Japan. BUMP of CHICKEN is the kind of band you can get into for the otaku music, and you end of sticking around for everything else. If you haven't given their music a chance yet, it's time you did!
What's your favourite BUMP of CHICKEN song? Had you heard much of their music before reading this? Are you going to check more out now? Let us know in the comments!