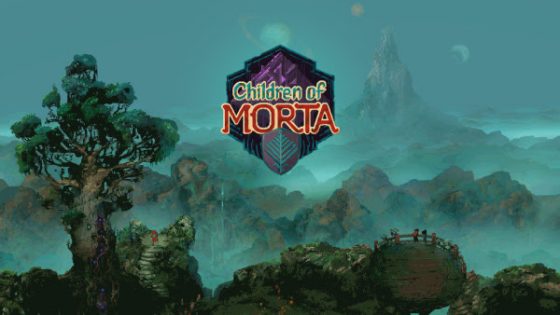 What You Need to Know:
11 bit studios has announced that it is publishing Children of Morta, the hack-and-slash roguelike from Dead Mage, coming to PC (Win/Mac), PS4, and Xbox One. The game is scheduled to be released in the 1st half of 2018.
Children of Morta combines a powerful narrative of familial ties with intense hack-and-slash gameplay in an ever-changing world. Choose the best character for your playstyle, craft new items for your adventure, and fight to restore peace to the land.
Children of Morta is the latest title to be welcomed by 11 bit studios' publishing arm. Dedicated to supporting their fellow indie developers, 11 bit studios' publishing lineup includes such titles as Beat Cop, Tower 57, Moonlighter, and their latest in-house project, Frostpunk. If you'll be at PAX West or Gamescom (or both of you're a traveler) Children of Morta will be available for you to try out. For those who can't make it out not to worry, we've a new trailer for you to check out down below. Let us know what you think in the comments section!
Source: Official Press Release
Screenshots
Official Trailer
Children of Morta - announcement gameplay trailer

---
2D, rogue-like AND a beat-em-u--Ok I'm already sold. Thank you 11 bit Studios for this wonderful title. On my wishlist.
The screenshots look real good too along with the trailer. Wishlist item for sure.
---