What You Need to Know:
NIS America is back at it again with more content to show off to fans, and we're more than happy to share that with all of you!
Cladun Returns: This is Sengoku! will be coming to North America on June 6, 2017 and Europe on June 9, 2017 on the PlayStation®4 (physical and digital) and PlayStation®Vita (digital-only). The game will also be available on Steam® on June 6, 2017.
For more information on Cladun Returns: This is Sengoku! be sure to check out the official website! For now, please enjoy those juicy new screenshots down below.
Source: Official NIS America Press Release
Cladun Returns: This is Sengoku! Screenshots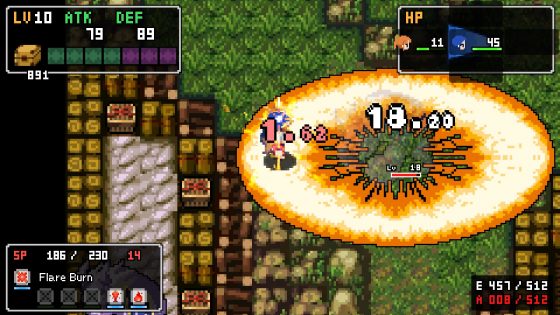 Set in Japan's Sengoku Era, you wake up in the mysterious land of Arcanus Cella where the souls of the dead gather as they await reincarnation. However, some souls have unfinished business that needs to be settled before they can reincarnate. As the player, you will assist these souls by traveling to real-world locations in feudal Japan and fighting your way through dangerous dungeons filled with monsters and traps.
---
It's awesome to see companies taking the retro path and really bringing the nostalgia back. Oh how I miss those days.
I love the artstyle too and the simplicity behind it all. Great story as well.
---