Over 550,000 people made the trip to Tokyo Big Sight for Comic Market 88. Similar to other years, 35,000 circles took part, with 180,000 and 160,000 people attending the event on the 14th and 15th respectively. The last day saw attendance rise to over 210,000 people!
Comiket, as it is often called, is an event were groups of fans gather to buy and sell manga, novels, game software, and reviews, among other fan-made items. Held twice a year, in the Summer and Winter, Comiket is the largest event of its kind in Japan, with attendance often exceeding half a million people.
The temperature soared to over 32 degrees Celcius during the event, but part of that had to be thanks to the hot cosplay on display!
With Comiket 88 being wrapped up, here's a nice long look back at the amazing cosplays seen at the event! It's no secret that Comiket is just as much about cosplay as it is about selling comics, so we've got some sexy, cute, and cool shots for all those people who couldn't be there in person. Many cosplayers chose Summer 2015 anime, so there are a lot of fresh outfits to see! Enjoy the cosplay!
Comic Market 88 (Comic Market 88)
Kokusai Tenjijou Station (Nearest station to Tokyo Big Sight)
02
Road to Tokyo Big Sight
03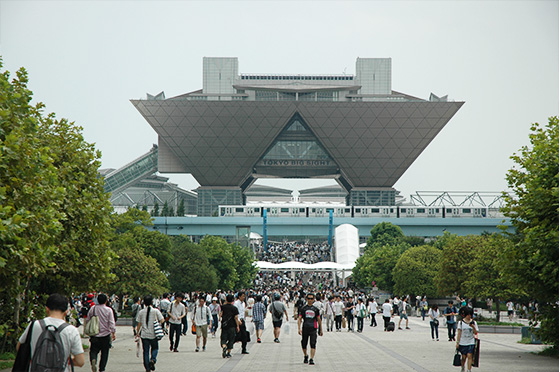 04
The Venue in Tokyo Big Sight
05
06
07
Lawson(convenience store) near Tokyo Big Sight
08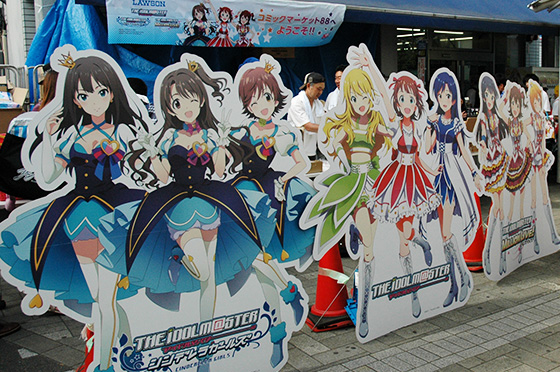 LoveLive! Cosplay
09
10
11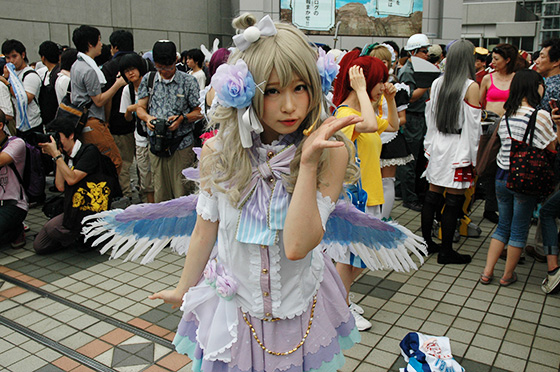 12
13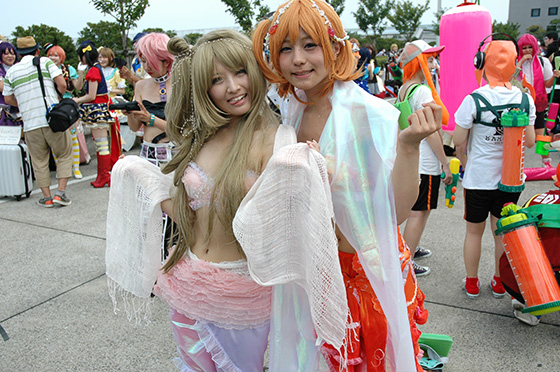 14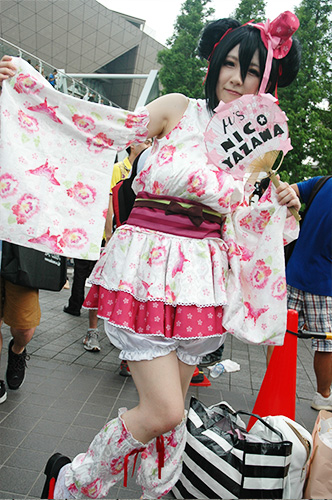 15
16
ToukenRanbu Cosplay
17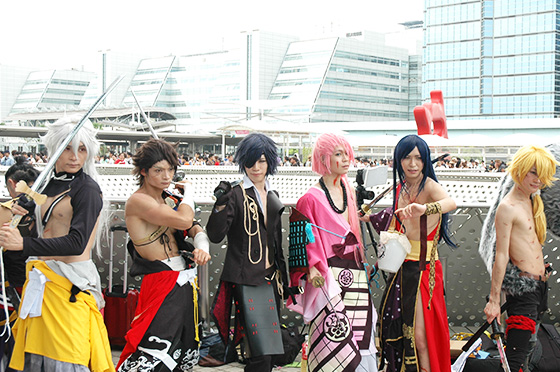 Hibike! Euphonium Cosplay
18
Kantai Collection: KanColle Cosplay
19
20
21
22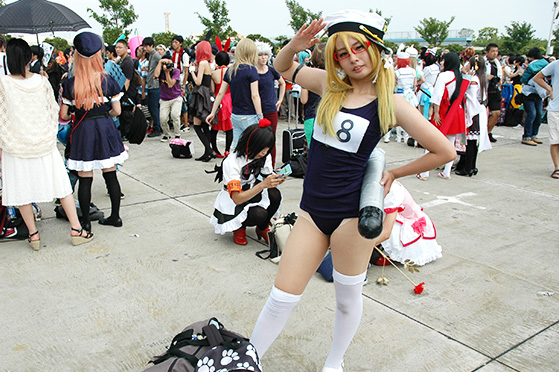 Precure series Cosplay
23
Slayers Cosplay
24
Fate Cosplay
25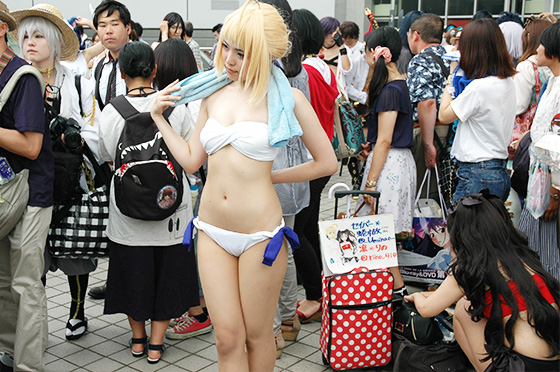 Gintama Cosplay
26
Mario and Luigi Cosplay
27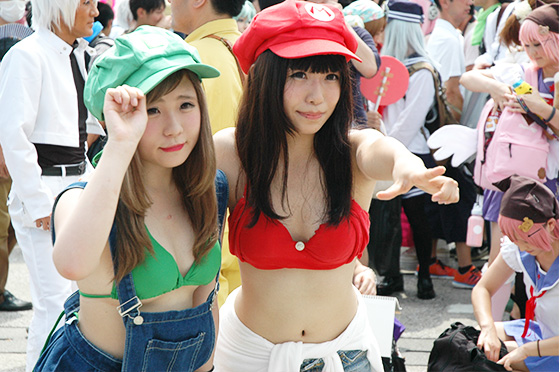 Persona4 Cosplay
28
Himouto! Umaru-chan Cosplay
29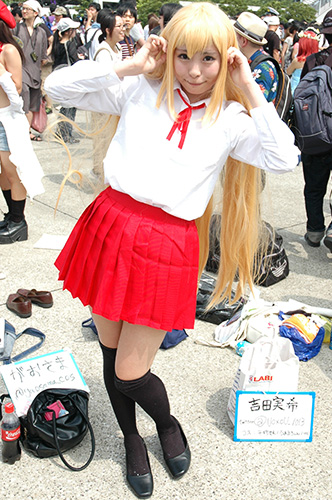 30
Gakkougurashi! Cosplay
31
32
Sailor Moon R Cosplay
33
God Eater Cosplay
34
Splatoon Cosplay
35
36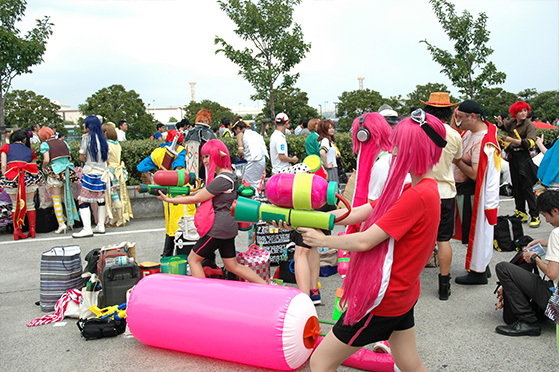 Tokyo Ghoul Cosplay
37
The "Hentai" Prince and the Stony Cat. Cosplay
38
FF10 Cosplay
39
40
Mirai Nikki Cosplay
41
Rokka no Yuusha Cosplay
42
Shimoneta to Iu Gainen ga Sonzai Shinai Taikutsu na Sekai Cosplay
43
44
The iDOLM@STER Cinderella Girls Cosplay
45
Durarara Cosplay
46
Show By Rock!! Cosplay
47
48
Street Fighters series Cosplay
49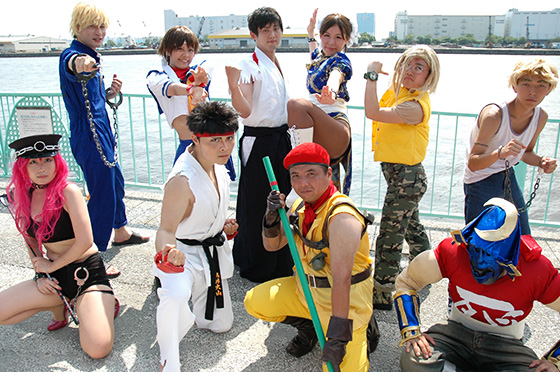 Muumin Cosplay
50
Code Geass Cosplay
51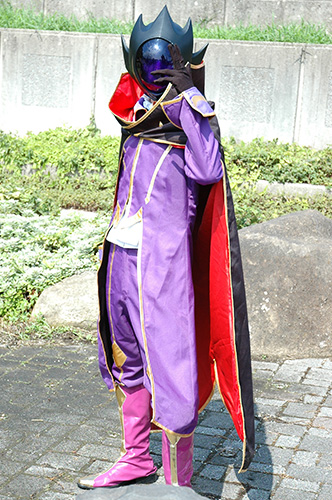 Yowamushi Pedal Cosplay
52
Other Cosplay
53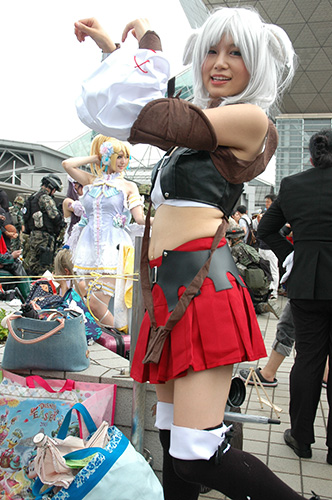 54
55
56
57
58
59
Enterprise Booths
60
61
62
63
64
65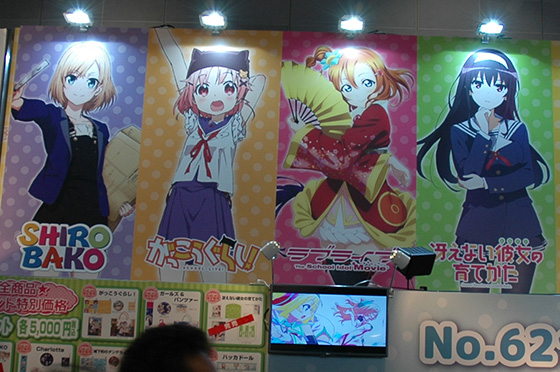 66
67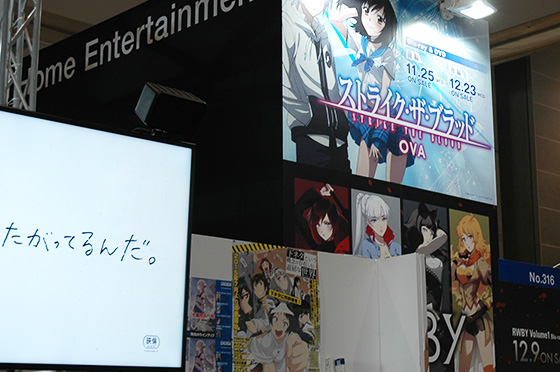 68
69
70
Way Back from Tokyo Big Sight
71
---