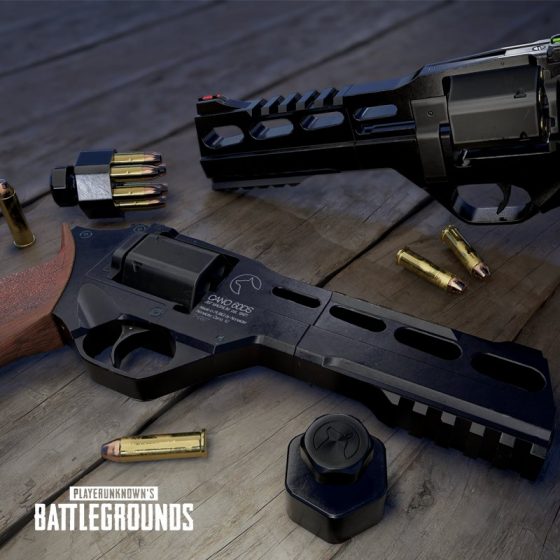 What You Need to Know:
More news continues to churn from out of the PUBG headquarters, and we can officially announce that the R45 Revolver, the recplacement for the R1895 for the Desert Map, will see its release once 1.0 drops!
Unlike the R1895 that takes the 7.62 ammo like the AKM, the new R45 Revolver takes the .45 ACP ammo which is now shared with the Tommy Gun, Vector and the P1911. Unfortunately the R45 will not be able to attach a suppressor like its Erangel brethren, but you can add a nice red dot sight in order to provide some crispy aim. A huge plus to the R45 is that speed loaders will allow the gun to reload all six of its bullets simultaneously, giving the R45 some quick reload times for those close quarter scenarios.
We're pretty excited to try out this new revolver along with all the other announced items in the upcoming test server launch, which is slated to take place sometime after December 7th. That seems like a weekend ordeal which will give us ample time to test things out on the fly! For all the latest PUBG news and more, be sure to keep it locked here on Honey's Anime!
---
Keep em coming baby! Keep these great announcements coming!
Faster reload times for a revolver?! Sign me right up!
---