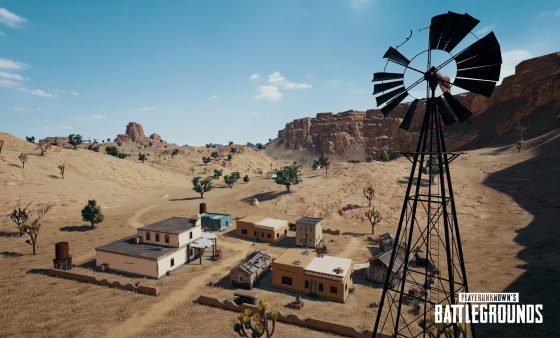 What You Need to Know:
It seems that news for PUBG just continue to fly off the shelves and we're more than stoked to cover all the latest from the PUBG team. The next one that just was revealed was the official name of the Desert Map, which is now called Miramar! A plethora of details were announced for the upcoming map, along with fresh new screenshots which we'll share with you as well.
According to the Steam Community post, the team wanted to take players away from the lush and green open world of Erangel, into a more harsh and unforgiving terrain that will force players to come up with new stratagies to win. The same tactics that once worked before will now need to be retweaked as all the areas of the map are fresh, with some areas left a secret and for us to discover.
We just can't seem to contain our excitement for this new update and are pretty thrilled to take part in the test server event for the Desert Map, which is supposed to happen sometime this week or next. For now, we'll leave you with some screenshots along with some extra details about specific areas of the Desert Map! Take care!
Miramar Locations
New Screenshots
---
Miramar sounds really interesting. I really can't wait to jump into this new world and do some serious exploration!
It's like playing a brand new game! I really want to explore the ruins and check out Valle del Mar!
---