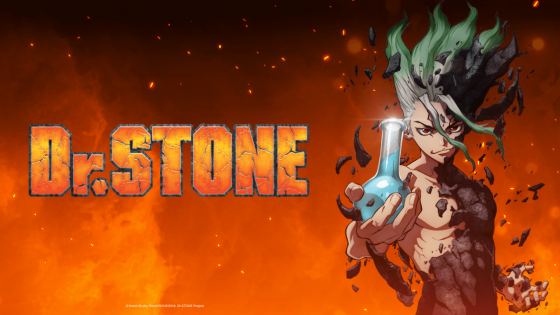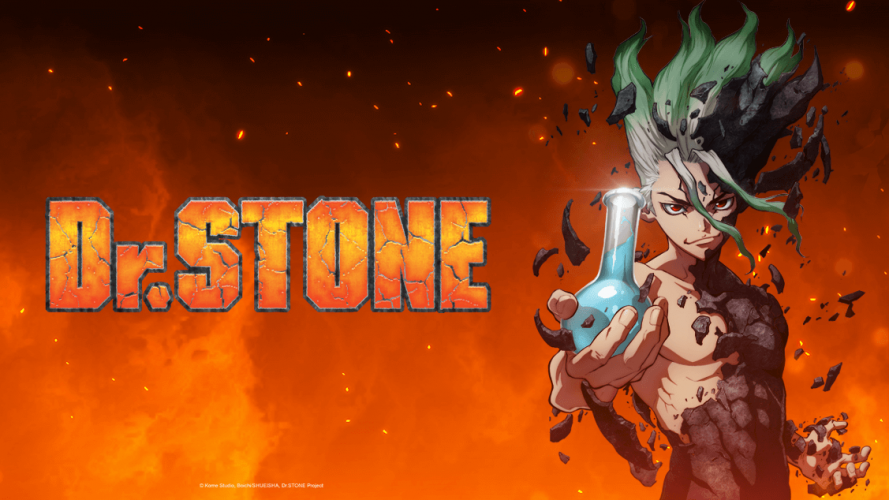 DR. STONE | Official Preview

What You Need to Know:
Crunchyroll is proud to announce that they're bringing the Shonen Jump hit series DR. STONE to their platform, as the first upcoming summer simulcast title!
"Dr. STONE" will be animated by the iconic Japanese animation studio TMS, and is based on the manga title of the same name, which has sold over 1.9M manga copies in Japan alone. You can find more details and assets below. Dr. STONE" is based on the hit weekly Shonen Jump manga title of the same name written by Riichiro Inagaki and illustrated by Boichi.
The series picks up thousands of years after a cataclysmic event petrifies the world's population. Following two main characters who free themselves from stone, Senku Ishigami and Taiju Ōki, "Dr. STONE" is a story of science versus might in the quest to rebuild civilization.
The Japanese voice cast of "Dr. STONE" includes: Yūsuke Kobayashi (Subaru Natsuki in "Re:Zero − Starting Life in Another World")) as Senku Ishigami, Makoto Furukawa (Saitama in "One Punch Man") as Taiju Ōki, Kana Ichinose (Ichigo in "DARLING in the FRANXX") as Yuzuriha Ogawa, and Yuuichi Nakamura (Bruno Bucciarati in "JoJo's Bizarre Adventure: Golden Wind") as Tsukasa Shishiou.
Source: Official Press Release
Synopsis
Several thousand years after a mysterious phenomenon that turns all of humanity to stone, the extraordinarily intelligent, science-driven boy, Senku Ishigami, awakens.
Facing a world of stone and the total collapse of civilization, Senku makes up his mind to use science to rebuild the world. Starting with his super strong childhood friend Taiju Oki, who awakened at the same time, they will begin to rebuild civilization from nothing...
---
I keep seeing this manga everywhere I go, so perhaps it's about time I get into it.
Seems like the right time to dive in since the anime will start soon!
---