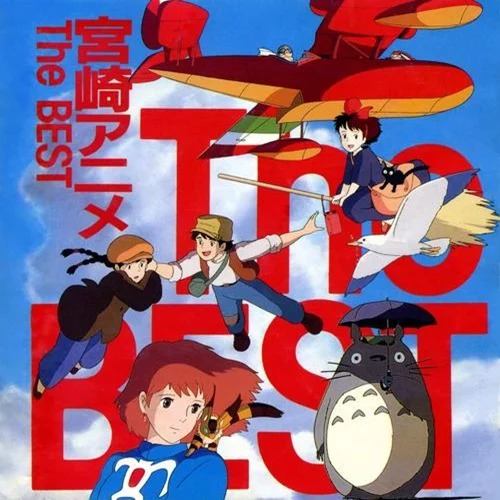 Ghibli Museum
When one thinks of the name of Studio Ghibli, an image of Totoro likely pops into their mind. As the mascot, he is what would rationally be at the front of the museum to guide your way. Studio Ghibli is a renowned animation studio started by exemplary animator and creator, Hayao Miyazaki. Since its inception, it has created works known around the world such as Ponyo, Spirited Away and Princess Mononoke. These award-winning films are only several of the incredible movies that owe their creation to this magnificent studio. It is no wonder that Studio Ghibli has filled so many with wonder and admiration and has been able to build a museum to commemorate its works. Based in Tokyo, this museum is widely popular and is able to give the experience that such a celebrated studio deserves.
---
Ghibli Museum Info

| | |
| --- | --- |
| location | The Ghibli Museum is located at 1 Chrome 1-83 Shimorenjaku, Mitaka, Tokyo, 181-0013, Japan. It is inside the Inokashira Park in Mitaka which can be accessed by walking down Kichijoji Avenue. A large Totoro waits for you at the entrance and guides you into the wondrous museum. The museum is accessible by community bus which regularly shuttles between Mitaka Station and the Museum. You can also take the Mitaka South Exit if driving and walk along the Tamagawa Josui to get to the Ghibli Museum. Be wary of driving to this museum as there is no parking for cars and you will likely have to walk a decent amount. |
| Cost of Admission | Tickets to the Ghibli Museum must be purchased in advance as there are no tickets sold onsite. Each ticket is sold at a different price according to age. Ages 19 and older get in for JPY 1,000 or USD 8.90, ages 13-18 get in for JPY 700 or USD 6.23, ages 7-12 get in for JPY 400 or USD 3.56 and ages 4-6 get in for JPY 100 or USD 0.89. Children under the age of 4 are admitted for free. Please note that these prices are calculated at the exchange rate on the day of the publication of this article. |
| Hours of Operation | The museum is open from 10:00-18:00 every day except for Tuesday. They have a select few Tuesdays that they are open throughout the year that can be checked on their website. They are also closed for maintenance occasionally and holidays such as around New Years from December 28, 2018 - January 2, 2019. The museum can be reached by phone at +81 570-055-777. For further information, please go to http://www.ghibli-museum.jp. |
---
The Experience

Studio Ghibli is adored by fans both large and small alike. Awakening the childhood sense of wonder is what this studio does best and the museum is no exception. Within the main hall, expect to find a large room filled with intricate mechanical instruments. The rooms often change on a regular basis with the rotating exhibitions. However, there are permanent rooms that include dozens of drawings used to create the films and notes on the animation process. Recreations of the rooms that the art directors work in adorn other rooms and life sized creations bring visitors into the fictional worlds of Ghibli to experience it in their own life. Giant versions of the characters decorate the top floor so Catbus and Totoro are easily able to be met outside of their characters that grace your screens at home. The staff is exceptionally knowledgeable about all things Ghibli and can answer any questions that you may have in both English and Japanese. To top it all off, there is an exclusive short film that only plays at the Ghibli Museum for its visitors to cherish forever.
Additional info
While food and drink is strictly not allowed in the museum, food is available for purchase in the café area. It is also important to note that photography is also prohibited. This is because the museum wants you to enjoy the experience rather than witnessing through the lens of your phone or be influenced by the digital age. The gift shop is a must visit as it contains Ghibli trinkets and art that are not available anywhere else in the world. As whimsical as the museum, the gift shop is full of wonderful and imaginative objects for any age. The museum is busy at all times of day so trying to time your visit around crowds could be difficult. In order to manage crowds, the museum offers mostly timed tickets. As for what to do around the area, the museum is located inside Inokashira Park and after the museum would be a family friendly activity to wander around and visit the various food stands.
---
Final Thoughts
There is a multitude of reasons to visit the Ghibli Museum, even for those non-Ghibli lovers in your family. The magical place is one to see for art lovers, anime lovers, and even those who show no interest simply because it will bring out your inner child. The Ghibli Museum is a must-see for all who go to Japan, but make sure to plan your trip in advance. Plus, after your trip, you can explore Mitaka and be witness to shopping, art museums and temples. The neighborhood is beautiful and filled with history for a day filled with excitement, whimsy and fun.
We hope that you have enjoyed this article and if you have not been, to go to the Ghibli Museum (also go if you've been before too because Studio Ghibli is amazing). If you have any questions or comments, please feel free to leave them in the comments section below.
---