What You Need to Know:
Snakebyte® group, leading innovators of consumer electronics hardware, announced today a new range of PC Gaming Hardware designed to offer high-quality performance at exceptional value. Expected to begin shipping in Summer 2017, Snakebyte offers a fresh 'no-nonsense' approach to PC gaming, focusing on keyboards, mice and mouse pads only; essential products in any PC gamer's arsenal. Designed to speak clearly to the gamer, the range offers concise price points and feature sets, making it easy for gamers of all abilities to choose the product right for their needs.
More details of the products will be down below, along with screenshots! To know more about Snakebyte and their products, be sure to visit their Twitter page!
Source: Official Press Release
Product Lineup
PC Gaming Mouse/PC Gaming Mouse Pro
With looks and build quality of a mouse costing substancially more, the PC Gaming Mouse is the ideal entry to the world of performance gaming. Featuring a SP168A optical sensor and 4 DPI settings, the PC Gaming Mouse features LED lighting and soft-touch rubber coating for extended gaming sessions.
Offering a clear step up in performance, the PC Gaming Mouse Pro is ideal for more advanced gamers and features the popular Avago 2050 optical gaming sensor delivering tried-and-tested performance. With four individual DPI settings and seven ergonomic mouse buttons, the PC Gaming Mouse Pro also features seven color LED lighting and a rubber coated mouse wheel.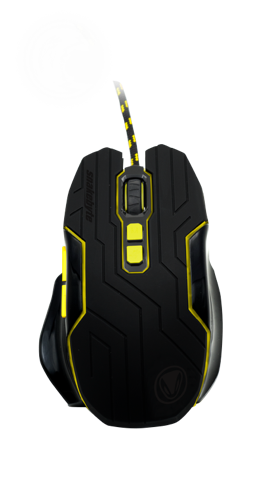 PC Gaming Keyboard/PC Gaming Keyboard Pro/PC Gaming Keyboard Ultra
Quality tested to 10,000,000 key strokes, the PC Gaming Keyboard has been designed to never let you down when it matters the most. Large 104 key playing area provides stress free play and 19 key anti-ghosting puts the gamer firmly in control. Three color LED back-lighting ensures that the PC Gaming Keyboard looks as good in the dark as it does in the light!
With an aluminum top cover and laser etched key caps, the PC Gaming Keyboard Pro looks, feels and performs with exceptional style. Designed to offer an authentic mechanical feel, the back lit RGB keypad offers a lifetime of reliability and gaming service.
Featuring true Otemu Blue mechanical keys, the PC Gaming Keyboard Ultra delivers exceptional performance ideal for tournament play. Tested to 50,000,000 key strokes the mechanical keys feature full anti-ghosting and the fully customizable RGB lighting combined with 18 pre-programmed lighting effects provide endless possibilities to customize your backlighting. Complete with rubber coated hand wrest and aluminum top cover.
PC Gaming MousePad/PC Gaming Mousepad Pro
The PC Gaming MousePad delivers a professional neoprene surface offering exceptional grip and traction. Measuring 35cm x 28cm, the PC Gaming MousePad features sewn off edges and an easy glide non low-friction surface.
Ideal for more elaborate gaming rigs, the PC Gaming MousePad Pro features an oversized 80cm x 30cm gaming surface, perfect for complex gaming and sweeping mouse movements. Features sewn off edges and an easy glide non low-friction surface
---
This is my first time hearing about Snakebyte and their products, perhaps we can try them out at E3!
I wonder what other cool products they carry
---