También puedes leer este artículo en:Español
What You Need to Know:
Inspired by the original Mario Party board game play, the beloved series is coming to Nintendo Switch with new mini-games and play styles that make use of the Joy-Con controllers.
Super Mario Party includes features like character-exclusive Dice Blocks that add depth to players' strategy. Up to four players take turns rolling the dice, and individually race across the board searching for Stars.
In Toad's Rec Room, new gameplay links two games and two Nintendo Switch systems for side-by-side fun. The game launches Oct. 5. For more details on the variety of modes to choose from, be sure to scroll down below!
Source: Official Press Release
Features
Mario Party
Enjoy the original Mario Party board game experience with new elements like character dice blocks, a party system, and new boards to explore.
Toad's Rec Room
A dynamic new play style that pairs up two Nintendo Switch systems for Tabletop mode.
Go head-to-head in 80 new minigames with many ways to play
Fast and fun skill-based mini-games that use the Joy-Con controllers in all sorts of different ways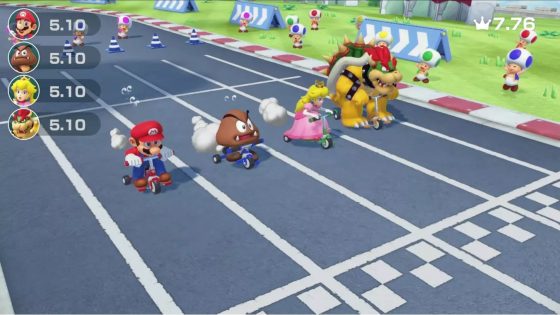 Official Trailer
---
Finally going back to its roots! I'm so hype for this!
I wonder if we'll be able to take it all online as well? That would be totally awesome!
---