También puedes leer este artículo en:Español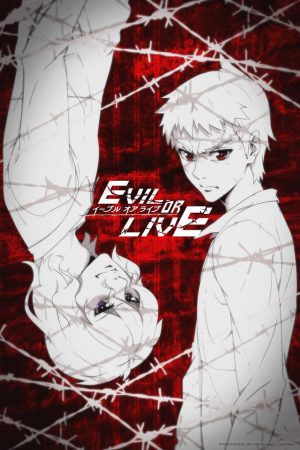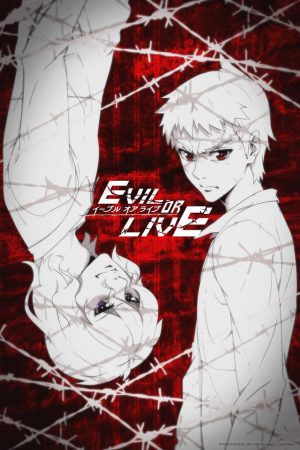 EVIL OR LIVE

Genre:
Thriller, Psychological, School
---
Airing Date:
October 11 2017
---
Honey's Highlights
This anime takes something that is a real issue in society, aka net addiction, and twists it hard and fast in a scary manner.
Expect this story to be dark. Teachers hit students!! That is really serious and illegal now in most countries.
With the various anime produced by Haoliners and Studio Emon, this is the darkest to date. I may be really enjoying Fox Spirit Matchmaker, but I am REALLY looking forward to this thriller.
Gakkou Gurashi is a lot like it if you take out the cute moments. The fact they cannot leave the school is especially scary! Dusk-Maiden of Amnesia is good too if you want to go more the horror route.
Key Visuals
Synopsis
In this modern society, a new kind of "illness" is striking young boys and girls. Loneliness, disbelief, and outrage push this generation to become more and more attached to the Internet and technology. The experts called these symptoms "Net Addiction". To prevent that, a certain rehabilitation facility has been set up to "lead the young back to the correct path". Enrolled to treat his addiction, Hibiki had no idea that this rehabilitation facility is nothing more than a prison. In a place where he is not allowed to leave, how will Hibiki challenge despair in this hell?
Three Episode Impression
Evil or Live is about Hibiki who was a terrible human being. Addicted to online gaming and the net, he was sent to a rehabilitation facility where it will help him get over it. However, he is now truly in hell. The teachers can not only yell at the students, but they can hit, punch, and humiliate them. Just when he is ready to end it all, a boy named Shin talks him down from a ledge, literally, and then offers to take Hibiki under his wing to help him survive. Now, Hibiki must become evil to live.
To be honest, the show is getting a lot of hate online right now, but the premise is unique, the story is interesting and something that we have not seen, but it can flow a bit… oddly. Sometimes the jumping can be jarring, but it is something that is unavoidable I guess. A lot of people laugh and say things like "net addiction is something that is only in China" etc. But take away phones and the internet from westerners and see what happens. All in all, this is about middle of the road for the season for us. It's not breathtakingly good, but it is not bad by any means. We will keep watching.
Characters & Voice Actors List
Hibiki

Voice Actor: Shinichirou Ueda
---
The protagonist of this story, Hibiki used to be the ace of the track and field club in Junior High School. However, due to a certain incident, he became severely addicted to the internet and had to be transferred to the 'Elite Retraining School'.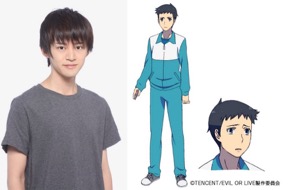 Shin

Voice Actor: Kouki Uchiyama
---
Shin is a mysterious student who receives special treatment at the 'Elite Retraining School'. The son of a rich family, he approached Hibiki as he was about to jump off the rooftop of the school right after enrolling. He needs Hibiki to carry out his plan.
Shiori

Voice Actor: Chika Anzai
---
Shiori is the Student Council President at the 'Elite Retraining School'. She used to be in the same Junior High School as Hibiki. She was very gentle and calm, but now she has become ruthless.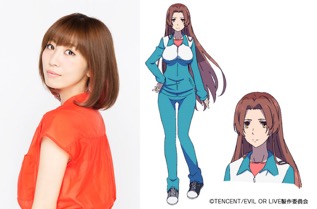 Theme Songs

Opening Song: Soredemo Boku wa Ikiteiru by NormCore

Adaptation

Manhua


Main Staff

Original Creator: Li Xiaonian
Director: Dong Yi
Animation Director: Lin Zhengzhe
(Credit Honey's Anime when you use our description.)
---