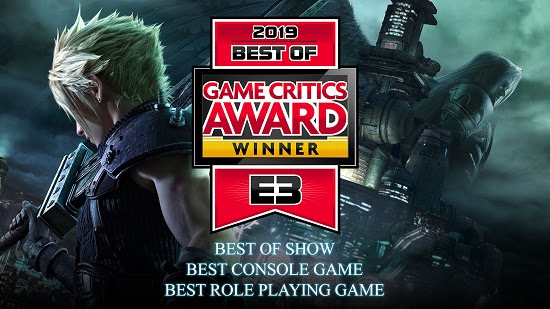 What You Need to Know:
Stemming from one of the biggest E3 appearances in SQUARE ENIX history, today the company announced that FINAL FANTASY VII REMAKE earned three honors, including Best of Show, Best Console Game and Best RPG, from the Best of E3 2019 Game Critics, an independent group of more than 60 global media and influencer outlets. FINAL FANTASY XIV: Shadowbringers, which launches on July 2, 2019, also earned a nomination for Best Ongoing Game.
In addition to awards and nominations from the Game Critics, Square Enix games collected more than 170 awards and nominations from global publications that attended E3 2019, including: FINAL FANTASY XIV: Shadowbringers, DRAGON QUEST BUILDERS 2, and Trials of Mana.
Source: Official Press Release
---
No surprise on this one tbh.
FF Remake definitely blew E3 apart with the announcement