Because it's time to celebrate a new Free! Iwatobi Swim Club season, coming soon.
About FREE! Take your Marks
Now that school is over, both Coach Sasabe and Amakata-sensei watch their pupils go through different hardships and also fun summer adventures while they prepare for their next step in life. Haruka has to find an apartment in Tokyo, as he's going to study college there; Aiichiro and Momotaro are panicking about what to give Rin and Sosuke as a graduation gift; Rei, Nagisa and Gou realize that they really need to get new members for the Iwatobi Swim Club in April or risk the club being disbanded; and at the same time, they want to prepare a surprise goodbye party for Rin before he goes back to Australia… so something is probably going to go wrong.
About Free! OST Bring it In
Before Yuri on Ice won us all over, Free! – Iwatobi Swim Club Was all the rage. And it still is, despite being one of the hardest anime to do a google search on. So here we have a must-have for all our holiday shopping, the 2-disc album OST for Free! Take your Marks, the animated special that aired in Japan earlier this year. This is an excellent compilation from the label Lantis of the instrumental music created by Tatsuya Kato, who besides making gorgeous pieces for Free! from the very first series, has also been responsible for the background music of other memorable OVAs like Shokugeki no Soma, and the beautiful and haunting soundtrack for (il) sole penetra le illusione - Day Break Illusion, that every Free! fan needs in their lives. And if you're not a Free! fan, keep reading, because we're sure that by the end of the article you will want this album too.
---
On the Outside

First things first: Upon seeing this album, you get a gorgeous image of Haruka, Rin, and Makoto in their swim team uniform against a water background. There's no text on the illustration, so you get to see the boys perfectly: Makoto with his usual happy, hopeful smile, Haruka being more sober, but obviously happy about swimming, and Rin being, well, Rin. You can believe he's ready to jump into the pool and get into a friendly race with Haruka. The actual title of the album, Bring it In, is below the image, in a white frame that makes it pop more.
The back is more minimalistic. It only has a stream of water and a few bubbles under the word Index and above the track listings for both CDs –that right away tells us we're getting not only 44 music tracks, but also 3 sung tracks.
---
On the Inside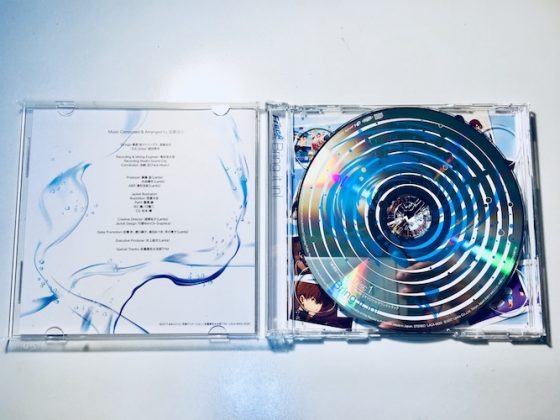 Now, opening the set, we get a nice surprise on the printed CDs. Both discs are printed with a nice effect that mimics water ringlets in blue and white. The first slip case gives us a very short booklet with more specific credits than the one in the back, but it's when we flip the cd double holder to see the other side of the slip box that we are rewarded with more images of our favorite characters, reminding us of great scenes in the Take your Marks special.
As we said before, the booklet is light on images, but it has the credits for the three sung tracks, so it serves its purpose very well.
---
Free! Take your Marks OST "Bring it In!" Album Review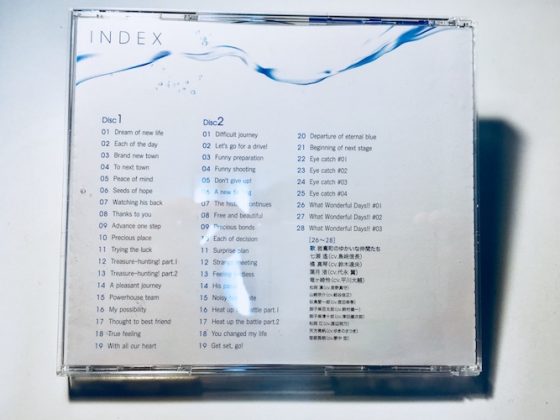 The first CD is completely instrumental, and most of the tracks are so upbeat that you will find yourself smiling, like "Trying the Luck", which has some humming in it and you can just picture Nagisa humming along. There are a few more melancholic tracks, such as "Thanks to You", and the hauntingly beautiful "My possibility", which, in the right moment, might bring you to nostalgic tears. On the other hand, "Brand new Town", "To Next Town" and "A Pleasurable Journey" are three perfect tracks to listen when you're jogging, hiking, or just walking around town. This first disc is very rounded, as we said before, so it can be also listened to in a constant loop for whenever you need a nice soundtrack for your daily life.
The second CD also begins with instrumental scores, that, due to the story of the special, are a bit more subdued at times but still have enough happy songs to keep you pumped up while listening. On these points, the most memorable are "Free and Beautiful; Precious Bonds", which is so fluid you can almost imagine a river flowing through wherever you're listening to the track; and, in the happier side of songs, "Noisy teammate", which, again, just screams Nagisa at the listener. On the more melancholic side of the equation, it's really hard not to sniffle a bit when listening to "You changed my life", especially if you remember when it comes up in the special -although it also holds up on its own.
Very special mention goes to "Heat up the Battle part 1" and "Heat up the Battle part 2", which are jazzier tunes, very similar to "Tank" -the opening of Cowboy Bebop-, and for some may be worth the whole album. It is that good. It rounds out with the music for the Eye catches in the special, and three different versions of the Ending, "What Wonderful Days!!", that more than make up for the lack of other signing tracks.
Fully instrumental OSTs are sometimes looked down on because we're fans of the singers and the seiyuu in our favorite series and fans want to hear more of their voices. However, there is something special about being able to just listen to music without worrying about lyrics. Because Free! is a really light hearted series, Tatsuya Kato's work manages to be freeing and uplifting, and thus, it's perfect even if you are one of the people who really likes sung tracks on their albums. Give Free! Take your Marks OST Bring it in a chance, we're sure you won't regret it.
---
---
CD1 TRACKLIST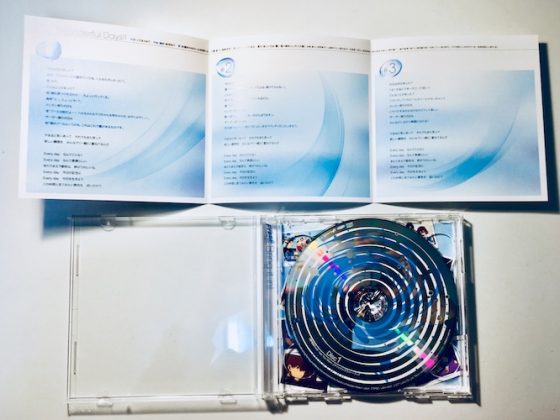 1. Dream of new life
---
2. Each of the day
---
3. Brand new town
---
4. To new town.
---
5. Peace of mind
---
6. Seeds of hope
---
7. Watching his back
---
8. Thanks to you
---
9. Advance one Step
---
10. Precious Place
---
11. Trying the luck
---
12. Treasure Hunt! Part 1
---
13. Treasure Hunt! Part 2
---
14. A pleasurable journey
---
15. Powerhouse team
---
16. My possibility
---
17. Thought to best friend
---
18. True feeling
---
19. With all our heart
---
CD2 TRACKLIST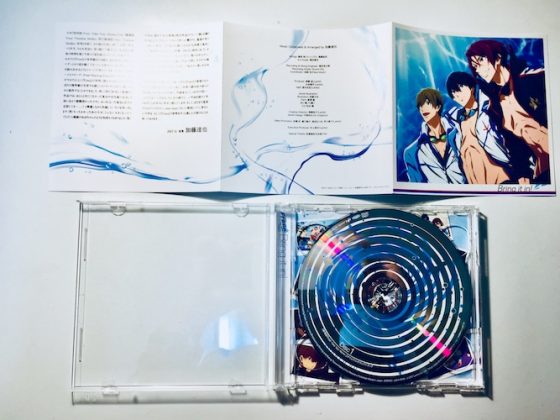 1. Difficult journey
---
2. Let's go for a drive
---
3. Funny preparation
---
4. Funny shooting
---
5. Don't give up!
---
6. A new finding
---
7. The history continues
---
8. Free and beautiful
---
9. Precious bonds
---
10. Each of decision
---
11. Surprise plan
---
12. Strange meeting
---
13. Feeling restless
---
14. His passion
---
15. Noisy teammate
---
16. Heat up the battle part 1
---
17. Heat up the battle part 2
---
18. You changed my life
---
19. Get set, go!
---
20. Departure of Eternal Blue
---
21. Beginning of next stage
---
22. Eye catch #01
---
23. Eye catch #02
---
24. Eye catch #03
---
25. Eye catch #04
---
26. What Wonderful Days!! #01
---
27. What Wonderful Days!! #02
---
28. What Wonderful Days!! #03
---
---
CD Info
Format: 2-disc Album
Release Date: 11/29/2017
Language: Japanese
# of Discs: 2 Discs
Label: Lantis https://www.lantis.jp/
---