También puedes leer este artículo en:Español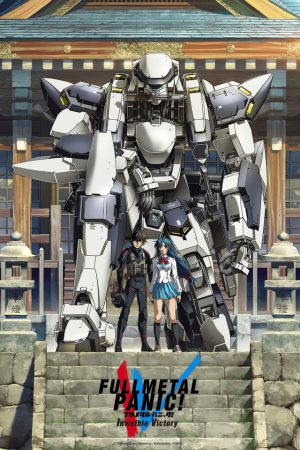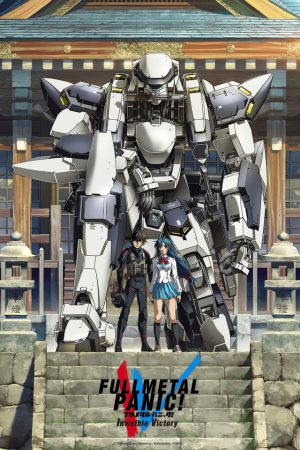 Honey's Highlights
Yet another classic is being rebooted! I'm so pumped that Full Metal Panic is coming back!
What would you suggest for fans who haven't gotten into the series but are curious? Can they watch this without seeing the other seasons?
Oh!!! I know this one! You'll be okay if you haven't seen all of the other series. They are worth checking out, but heck, Fumoffu is just a side story. Sousuke's such a dime piece. I hope we get a few topless scenes from him.
I helped Sousuke train so you know that body is made of solid muscle. As for series that are similar, Code Geass, Kaze no Stimaga, Suisei no Gargantia, Aldnoah.Zero, and heck, even Katanagatari too is similar in more than one way.
Official Images / Key Visuals
Synopsis
After defeating their powerful foes from Amalgam, Gauron and Gates, peaceful days have returned to Jindai High School. However, those days did not continue for long… Following their failure, Amalgam has begun to attack Sousuke and co. with all they have got. In fact, violent attacks are being launched on Mithril bases across the world! Even Maridia Island, where Tuatha de Danaan, lead by Teletha, is stored, has been attacked by countless missiles and arm slaves. At the same time, the arms of evil have reached Sousuke and Kaname, both back in Japan!! Once again, Sousuke, Kaname, Teletha and more are presented with an ordeal!!!
Characters & Voice Actors List
Sagara Sousuke
Voice Actor: Tomokazu Seki
---
Sousuke is a soldier currently enlisted in Mithril. He grew up in a war-stricken zone with guerilla warfare and mercenaries. He is referred to as a specialist. His official age, nationality, parents, and name are officially unknown.
Kaname Chidori
Voice Actor: Satsuki Yukino
---
Kaname is a second year high school student who is joined by her classmate Sousuke Sagara. She has returned from America, so she can speak English. She is the vice principal of the student council. She has good looks and her style is on point. Her grades are also above average. She is a whispered.
Teletha Testarossa
Voice Actor: Yukana
---
Teletha is the captain of the TDD-1 unit. She is currently 16 years old. Her nickname is 'Tessa,' and like Kaname, she too is a whispered. She has long silver hair and is American, but her family hails from Italy or Austria.
Kyouko Tokiwa
Voice Actor: Ikue Kimura
---
Atsunobu Hayashimizu
Voice Actor: Toshiyuki Morikawa
---
Eri Kagurazaka
Voice Actor: Rio Natsuki
---
Kurz Weber
Voice Actor: Shinichirou Miki
---
Mao Melissa
Voice Actor: Michiko Neya
---
Episodes
12
Other Title
Full Metal Panic! IV, Full Metal Panic! 4th Season
Theme Songs

Opening Song: Even..if by Tamaru Yamada
Ending Song: yes by Tamaru Yamada

Adaptation

Light Novel

Main Staff

Original Creator: Shouji Gatou
Director: Katsuichi Nakayama
Script: Shouji Gatou
Series Composition: Shouji Gatou
Character Design: Osamu Horiuchi, Sayaka Yamamoto
Animation Director: Osamu Horiuchi, Sayaka Yamamoto
Sound Director: Youta Tsuruoka
Original Illustrator: Shikidouji
Music: Toshihiko Sahashi
(Credit Honey's Anime when you use our description.)