The two biggest anime streaming services in the western world are Crunchyroll and FUNimation. Unsurprisingly, both companies held panels at New York Comic Con - each panel showcased the latest series each service had to offer, and featured promotions for ongoing ones. For anime fans sitting in the audience, it was a great chance to put their fingers on the pulse of what the newest and hottest titles in anime are today. For those of you unable to attend, below is a list of some of the series that were mentioned by each panel.
FUNimation:
FUNimation was there in part to plug their streaming service, but also as a chance to showcase their somewhat recent rebranding effort and new look. A few of the titles the company promoted and showed trailers for were My Hero Academia, One Piece, The Boy and the Beast, Seraph of the End, Vampire Reign, Blood Blockade Battlefront, Assassination Classroom, and The Girl Who Leapt Through Time. The panel also plugged a few live action titles, including Attack on Titan's second upcoming installment, and a promising looking Rurouni Kenshin film.
CRUNCHYROLL: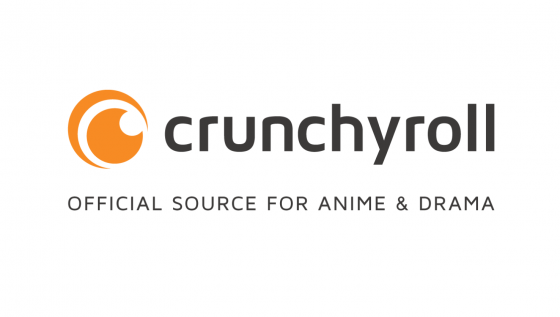 Crunchyroll has become an important player in helping series in Japan gain an international following. At their panel, they shared the latest titles they'd picked up from Japan, in hopes that they might take off elsewhere. The series they shared with fans attending their panel included Izetta: The Last Witch, Bungo Stray Dogs, Yuri on Ice, Magical Girl Raising Project, Nanbaka, and last but certainly not least Drifters. They also announced Anime NYC - a "Crunchyroll Powered" anime convention that will be taking place in New York next November, as well as a special original project. (Maybe link to the other article here on that text?)
Highlights:
After putting in plugs for their latest and greatest titles, each company promoted the recent partnership between Crunchyroll and FUNimation. If you aren't yet familiar with the two, Crunchyroll is best known for supplying its subscribers with access to subtitled episodes of anime - even series that may currently be airing in Japan. FUNimation also provides anime to its subscribers, but specializes in translated dubs.
What this budding collaboration between the two companies means, for now, is that the companies will share some simulcasts and catalog titles with one another, providing subscribers to both services with more content. Both companies are hopeful that this partnership will grow in the future, allowing each company to continue to focus on what they do best. This will hopefully mean more subs from Crunchyroll and more dubs from FUNimation - definitely something for fans to look forward to!



Final Thoughts
The people who work at Crunchyroll and FUNimation are in the business of discovering and bringing stateside some of the best anime in Japan. How the fans choose to watch is up to them - now more than even with the partnership between the two streaming services. While many of the series presented at the panels are already well established among fans, it served as a sampling of some of the hottest titles now while also making it clear - fans of the two platforms can expect more of what they love in the future.
---