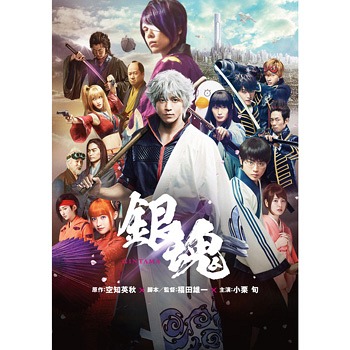 What You Need to Know:
Last week, we brought the news that the second Gintama live-action movie, titled "Gintama 2" was due out this summer. The announcement also brought information that the same main three actors for Gintama, Shinpachi, and Kagura will return.
Today a teaser trailer has been released. It's not even twenty seconds long, but it does have very small clips–from what we assume is the second movie–if you pay very close attention.
Yuuichi Fukuda is back as the director and Hideaki Sorachi will be working on the script again. No further information has come out yet, but stay tuned for more as a new trailer should be released soon.
---
I've got a novel idea! Instead of pouring money into live-actions, how about anime movies or another anime season?
I just want another trailer!
---