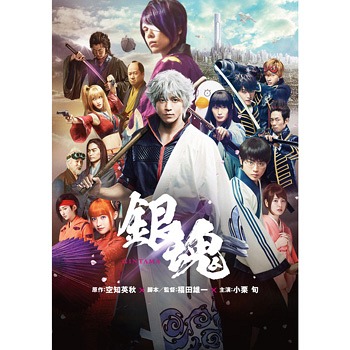 What You Need to Know:
No, it is not April Fools. You read the title correct. The Gintama franchise, after a successful run with the first live movie this summer, has confirmed that a second is officially in the works.
Slated for a Summer 2018 debut, it is currently titled "Gintama Part 2". This was announced today, November 16th, in Tokyo at the Blu-ray & DVD release event. Shun Oguri (Gintoki) and the Director Yuuichi Fukuda confirmed that the sequel is currently in production.
It seems as if movie attendance and DVD reservations are already strong enough that they can already confirm a 2nd movie! This is not too much of a big surprise as they had mentioned in the past that if the first did well, that they had plans for the next ones, and it turns out that they do! What are your thoughts on seeing more? Let us know below!
Source: Official Twitter
---
The fans have got to be happy about this one! This has to be the first time though in the history of live actions, that we have seen a series get a second live action right?
I think you are right. I cannot recall others doing as well.
---