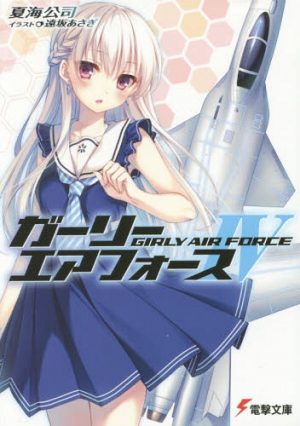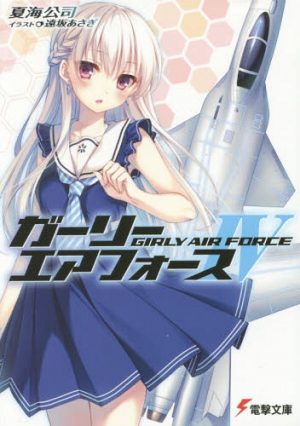 Girly Air Force

---
Airing Date:
January 11 2019
---
Official Images / Key Visuals
Synopsis
A mysterious flying threat known as 'Zai' have appeared. They crushed any sort of aerial military force that humans had. For the purpose of resisting against these Zai, humanity remodeled existing machines known as 'daughters' and those who can pilot them are known as 'anima'. That is when she appeared. Kei Narutani met a crimson red fighting mecha and the anima who controlled it, Gripen. The story of a boy yearning for the sky and a girl who is humanity's ace in the hole starts now.
Characters & Voice Actors List
Kei Narutani

Voice Actor: Ryouta Oosaka
---
Kei is a high school student who has fled from the threat of the mysterious creates known as Zai and arrived at Komatsu City. While he was fleeing, he was saved by Gripen. For some reason, he aspires to become a pilot.
Gripen

Voice Actor: Yuuka Morishima
---
Gripen is an anima who can control the swedish fighting mecha gripen. While being both the ace in the hole for humanity and possessing a doubly strong sense of duty, her behavior is erratic and dodgy.
Eagle

Voice Actor: Hitomi Owada
---
Eagle is another anima girl who has come from the military base in Naha. Eagle possesses an excellent military record, is innocent and carefree while being very confident in herself. She is always upbeat and innocently shoots down enemy mecha.
Phantom

Voice Actor: Shiori Izawa
---
Phantom is an anima girl who has come from the military base in Misawa. She may appear sweet, but on the inside, this cool realist has a few idiosyncrasies.
Mingwah Song

Voice Actor: Lynn
---
Mingwah is Kei's childhood friend and was born in Japan, but raised in China. She has fled with Kei to Komatsu City. She concerns herself with something about Kei.
Theme Songs

Opening Song: Break the Blue!! by Run Girls, Run!
Ending Song: Colorful☆wing by Gripen, Eagle, and Phantom (Yuuka Morishima, Hitomi Oowada, and Shiroi Izawa)

Adaptation

Light Novel


Main Staff

Original Creator: Kouji Natsumi
Director: Katsumi Ono
Series Composition: Shingo Nagai
Character Design: Tooru Imanishi
Animation Director: Tooru Imanishi
Original Illustrator: Asagi Toosaka
Music: I've Sound
(Credit Honey's Anime when you use our description.)