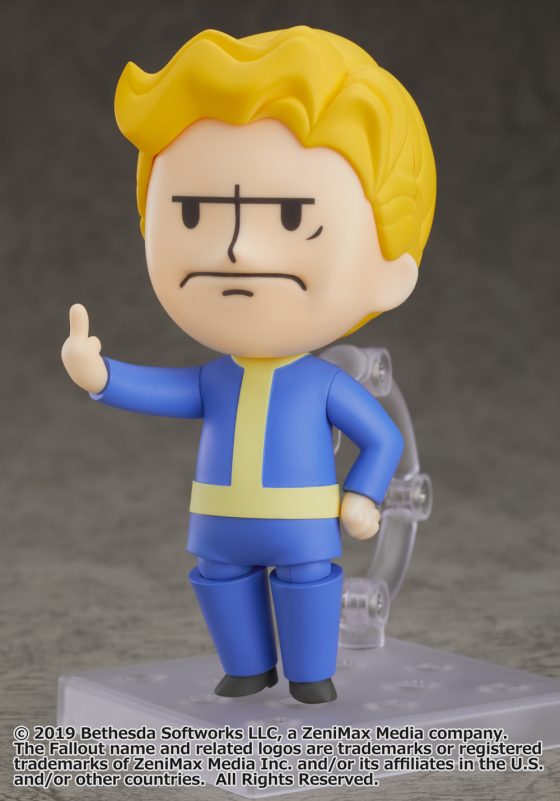 What You Need to Know:
Good Smile Company announced on September 9th, 2019 (PT) that Nendoroid Vault Boy is joining Nendoroid series.
From the globally popular "Fallout" series comes a Nendoroid of Vault Boy, the mascot of Vault Tec! He comes with 4 interchangeable face plates in order to recreate various perk images from the games. He also comes with a Nuka-Cola bottle, a party hat as well as the arm and leg parts seen in the Cannibal perk image. Have fun mixing and matching all of the included parts to recreate your favorite moments from the games. Add Nendoroid Vault Boy to your collection, and enjoy recreating the world of Fallout!
Nendoroid Vault Boy is now available for preorder at the GOODSMILE ONLINE SHOP (http://goodsmileshop.com/en/) and at participating retailers.
Source: Official Press Release
---
Whoa...is he...flipping the bird?!!
If that isn't a bold statement, then I don't know what is.