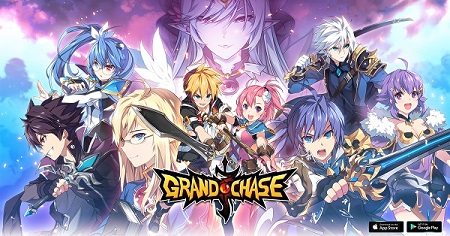 GrandChase Global Pre-registration Begins!

What You Need to Know:
KOG Inc. have officially announced that the globally renowned Real-Time Strategy Action RPG game, GrandChase: Dimensional Chaser, will launch on Nov 27th, 2018.
'Grand Chase' is a popular Action RPG PC game that is adored by millions around the world for many years. Since its inception 15 years ago, GrandChase captured 20 Million players globally.
GrandChase: Dimensional Chaser has all of the elements that demonstrate why the original GrandChase was loved by millions of players, worldwide. In addition, there will be some new and exciting game features coming; features that boasts launching players into an explosive combat offensive that enables players to initiate attacks which annihilate swaths of enemies, all at once. Another feature is the strategic team combo battle system which allows players to strategize varied team assault dynamics of up to four characters. Furthermore, an intuitive directional skill system and various sequence combo controls will add to the action-packed excitement.
KOG wants to kick off the GrandChase: Dimensional Chaser launch with a pre-registration announcement celebration! There will be loads of special gifts awaiting players who register, such as 'Gold', an 'S Rank Hero Select Ticket', 'Premium Hero Summon Tickets', and much more! Be sure to pre-register here! GrandChase pre-registration will start with a countdown for the upcoming, official release.
Source: Official Press Release
---
More anime RPGs!!? OH YES!
I'm so down to try this one out!
---