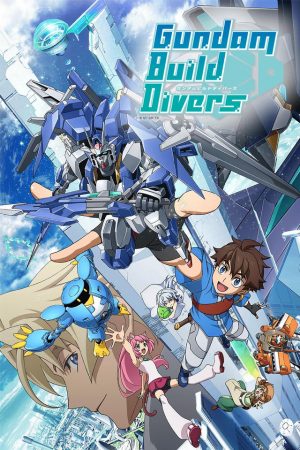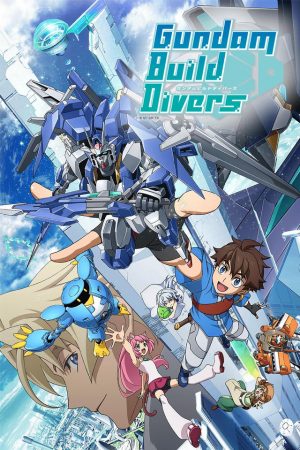 Gundam Build Divers Re:RISE

Genre:
Action, Sci-Fi, Mecha
---
Airing Date:
October 10, 2019
---
Official Images / Key Visuals
Synopsis
It's been two years since the legendary team Force, made up of Build Divers, saved the EL-Diver. The Gunpla Battle Nexus Online (GBN), which was the stage for that, was upgraded to allow for sensory feedback to allow users to enjoy a more realistic play experience.
However, there are Divers who don't care about the new excitement the GBN can bring them and play with a different intention in mind. Hiroto is a Diver who plays alone, like a mercenary. Kazami is a wandering Diver who drifts from group to group, looking for somewhere to belong. May is a mysterious solo Diver and joins in Gunpla Battles all day. Parviz is an introverted beginner Diver who wants to play co-op.
While each of them are lonely, due to a certain event that happens, another 'Build Divers' forms. What awaits these four is an experience that goes far beyond the GBN.
Characters & Voice Actors List
Hiroto

Voice Actor: Chiaki Kobayashi
---
Kazami

Voice Actor: Masaaki Mizunaka
---
May

Voice Actor: Mai Fuchigami
---
Parviz

Voice Actor: Mayu Minami
---
Freddie

Voice Actor: Ai Kakuma
---
Eve

Voice Actor: Inori Minase
---
Hinata Mukai

Voice Actor: Shion Wakayama
---
Theme Songs

Opening Song: Re:RISE by Spira Spica
Ending Song: Magic Time by Sudanna Yuzu Yully

Main Staff

Original Creator: Hajime Yatate, Yoshiyuki Tomino
Director: Shinya Watada
Series Composition: Yasuyuki Muto
Character Design: Shuri Toida
Original Illustrator: Kazuhiro Hara
(Credit Honey's Anime when you use our description.)