Gyakuten Sekai no Denchi Shoujo

Genre:
Action, Mecha, Schi-FI
---
---
Official Images / Key Visuals
Synopsis
The year is 2019, right before Japan changes over to a new historical era. A dimensional rift suddenly opens up in the sky and on the other side lies a topsy-turvy world with an alternate version of Japan called Shinkoku Nippon. In this parallel world, Japan has maintained its former militarism, remaining in an eternal Showa era. Shinkoku Nippon invades the Japan we know, deploying "Genmu," gas weapons that nullify our modern day weapons, and giant humanoid weapons called "Garann." In the blink of an eye, the invaders seize control of the government and conquer virtually all of Japan. And thus, the Reiwa era is never ushered in.
A decade later, Japan has lost its name and sovereignty—now existing as Genkoku Nippon, a vassal state of Shinkoku Nippon. Under harsh censorship, the once thriving manga, anime, idol, and other subcultures have completely died off...or so it seemed.
But otaku culture is not dead!
There exists a group of people who directly oppose Shinkoku Nippon in order to protect Japan's subcultures. The name of this secret society is Arahabaki, and their main weapons are "Garanndolls," powered by female warriors who have come to be called "Battery Girls."
Characters & Voice Actors
Hosomichi Kudo:
Seiichiro Yamashita
A young man living a lonely life, who owes his parents a boatload of money and is being forced to repay it back. He works as a host at a shady host club in Kabukicho. He ranks #1 as the most popular host.
Rin Akagi:
Fairouz Ai
A young girl who likes anime and special effects. She especially loves the hero anime Sea Emperor Zaban. She looks up to heroes, so she values things like justice and unity.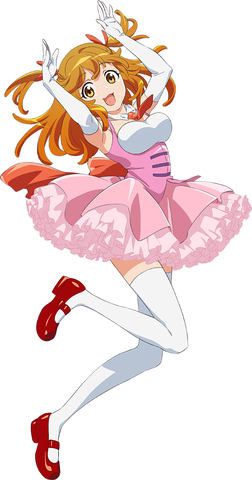 Yuki Aoba:
Suzuki Aina
An idol who is a member of the underground idol group Rabbit Foot. She has a two-faced, extremely calculating personality.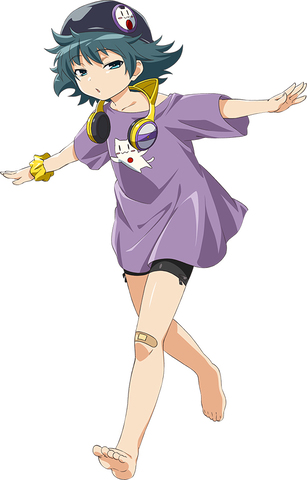 Misa Kuroki:
Shiori Izawa
A young girl who loves retro games. She's an expert on digital gadgets and a genius hacker.
Other Title
Rumble Garanndoll
Main Staff

Original Creator: Garando
Director: Masaomi Ando
Series Composition: Makoto Uezu
Character Design: Keiko Kurosawa
EGG FIRM: Producer
(Credit Honey's Anime when you use our description.)
---