What You Need to Know:
A spring 2017 musical for Hakuouki has been announced. It is titled Musical Hakuoki Harada Sanosuke Hen, and is the 10th in a series of musicals from the 2010 anime.
It will first be shown in Osaka's Umeda Arts Theater from April 14-16, and then in Tokyo's AiiA 2.5 Theater Tokyo from April 26-30.
Check out the first visual of Keisuke Higashi in costume below!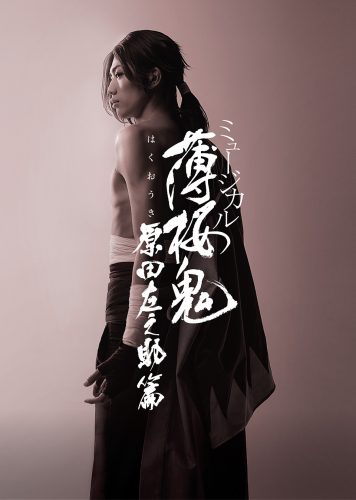 Source: Charapedia
---
Sanosuke, dear your clothes are falling off...
I NEED MORE
'...information about musical'. right? Wonder when we'll find out more about it.
Of course! You know I love musical adaptations!
---