Honeyfeed's Award-winning Light Novel series event has concluded! Have you had the chance to read our exclusive light novels? If not, you can read all 3 complete first arcs for each series at Honeyfeed! Don't miss out on exciting web novels filled with Action, Fantasy, Comedy, and more! To celebrate our most-read light novel series, Honeyfeed conducted an open interview where the Honeyfeed community asked the author of "I'm Taking Revenge for My Murdered Classmates Using Weapons Made from Their Souls", Akiraizun, all about his literary work, writing tips, and about his writing journey as a Japanese light novelist.
We hope this interview encourages many to start writing their very own light novel in English!
Interview with Japanese Light Novel Writer Akiraizun

Have you read any "Original English" web/light novels, like those posted on Honeyfeed? If so, do you find anything culturally different in them compared to Japanese Web/light novels?

Not in the original languages, but I've read lots of foreign novels that have been translated into Japanese. In particular, I like Stephen King's novels and have been reading them since I was a child. Even as a child, I could enjoy them, and though they take place in different cultures, I feel that they are stronger than Japanese novels in terms of expressing universal themes that readers in any country can identify with.

Do you have a favorite character from your Classmates novel in Honeyfeed? Who is it and why?

My favorite character is the protagonist, Ryo Izumi. Just the idea that he's fighting all by himself to avenge his classmates is enough to make one teary-eyed. My next favorite is Shizuka Nanami, one of the unsung heroines. I like how she's got a lot of hidden feelings that she never expresses but does her best anyway. I could really empathize with her when I wrote the last episode.

Have you written other novels? If yes, have any of them been published as a Light Novel book in Japan?

I'm busy writing "My Apprentice Has Become the Strongest Human Alive, and I, His Talentless Master, Have Been Mistakenly Recognized as the Strongest Being in the Universe Who Surpasses Him." (Translator's note: That's a rough translation, not the official title. It hasn't been published in English yet.) Currently, two volumes are out. Unlike Classmates, it's a fantasy story with a mix of other genres like comedy, romance, and mystery.

As a Japanese light novelist, what do you think is the most important thing when writing an anime-like novel for the web?

The most important thing is to end a chapter with a "hook" that makes people want to read the next one.
I also try hard to write clearly.

How do you feel about your novel being in Honeyfeed and being read in English? Have you read our comments in Honeyfeed? Any words to us that follow you there?

I'm really happy that people from overseas are reading my work. And I've read all of the comments. The feedback from both domestic and overseas readers helps me improve my writing.

How much time did you take to write your entire novel? Did you get any help writing it?

It takes me about three months to write one novel. Other entertainment, like video games, really helps. When I'm at a loss for ideas, I take a break and do something else to reset my mind.

How do you get inspiration (to write your novel) and not lose your motivation? Any tips to help us writers get motivated to continue writing our stories when we get stuck?

I get inspiration from other forms of media, including novels, manga, games, and movies. When I get writer's block, I reread my favorite novels and manga and motivate myself by saying, "One day, I'd like to write something this good!"

Have you ever gotten higher education for writing or are you self-taught? How long have you been writing novels?

I haven't specifically studied for this. I read a lot of stories and light novels from a young age, but that's about it. This is my second year as a writer.

What is the best writing advice you can give us writers to keep our readers glued to our story?

I wish someone would tell me! I guess you just have to constantly write interesting stories. It's really difficult. The other thing is writing something unique as opposed to just imitating popular works. That's also difficult, but I'm working on it.

What was the inspiration for all classmates' abilities? Would you go back and change any of them? Did you get inspired by superhero movies or anime?

I took a lot of inspiration from the Berserk manga. Like how the protagonist's comrades are wiped out, and he has to fight to avenge them. I was particularly inspired by the way the manga goes back to the past and shows him with the comrades who are destined to die.
The protagonist's ability came to me naturally when I decided on a revenge story. For many of the other characters, I gave them abilities associated with their names. (Translator's note: It's not apparent in the English version, but many of the characters have somewhat "punny" names.)
---
Final Thoughts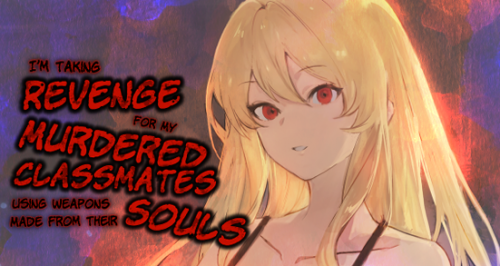 We thank everyone who participated in this Honeyfeed interview event and we appreciate everyone for their question submission. We also thank the writer Akiraizun for having answered back to our web novel writing and reading community! With this interview, we hope that we inspired you to keep writing your web novel story or even create your very first story! What is important when writing is that you have fun writing stories that you like and start building your novel from there with tons of references to other amazing works of literature, anime, or movies that you also enjoyed.
Writing an interesting story can be difficult at times, but, like everything, the more you practice and put your creations out there, the better you will become! And what better place to start your writing journey than Honeyfeed!? We hope we can read your stories soon!